Third week of the season and the water still a little higher for the moment of the season.
The good side is all places we can find healthy and hungry fish. All anglers put the right amount of work and went home with lots of fish on the record. It was so nice to see more and more girls coming to the jungle. This week kudos to our good friend Virginia! She is a fishing machine and give the all the fish a very hard time. The group landed many nice size Peacock Bass and another 67 cm monster, so looks like the new lodge record will come very soon.
Some highlights of the week were the jaguar spotted by Renato and his lovely wife,and also some huge huge Matrinxa landed.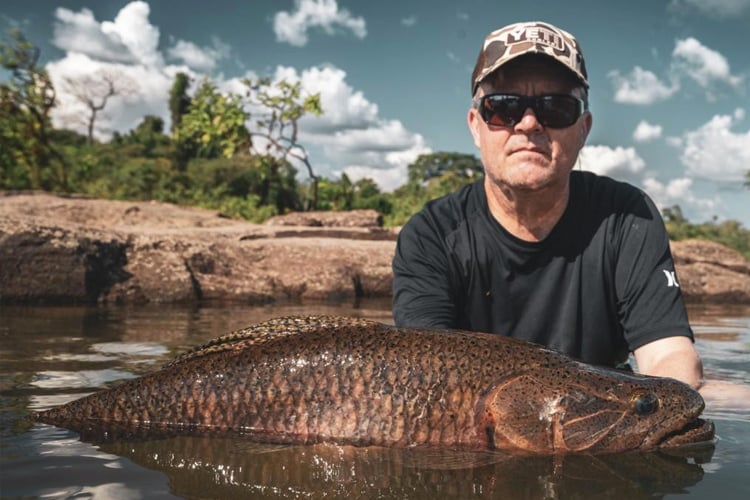 Water Conditions:
Water Color – Getting cleaner
Water Level – Dropping every day
Weather Conditions:
Temperature – Average 28 C
Weather: sunny with just a couple of cloud during some days, and no rain.
Group: 7 anglers
Total number of fish landed this week: 402
Biggest fish landed this week:
Wolf Fish: 80 cm
Peacock Bass: 67 cm
Mantrinxã: 53 cm
Pacu Borracha: 42 cm
Bicuda: 81 cm
CONTACT US
If you fancy doing battle with the hard fighting species of the Amazon basin, then Kendjam Lodge is a destination for you. If you'd also like any further information, you can contact our fly fishing specialist Peter Collingsworth on 01603 407596 or email at peter@sportquestholidays.com.