WATER CONDITIONS:
a) Water Color – Crystal clear
b) Water Level – Dropping very slowly.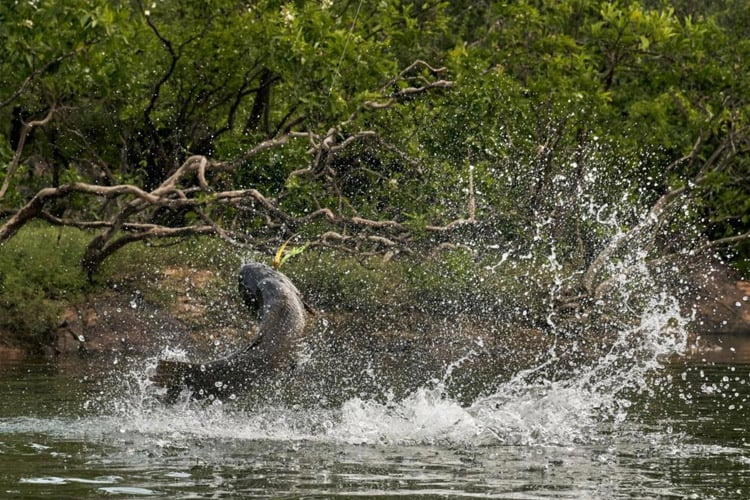 FISHING CONDITIONS:
We had a phenomenal week of fishing with an even better family of anglers. The team from the US did an amazing job, landing lots of beautiful fish. They also had the good fortune of spotting a black jaguar on the first day of the week. It was awesome to fish with all of you guys, we are looking forward to seeing everyone next year!
The highlight of the week for us was the huge matrinxãs eating hoppers. If you have never seen one of these crazy fish eating a hopper off the surface, you are surely missing out on one of the coolest experiences in fishing.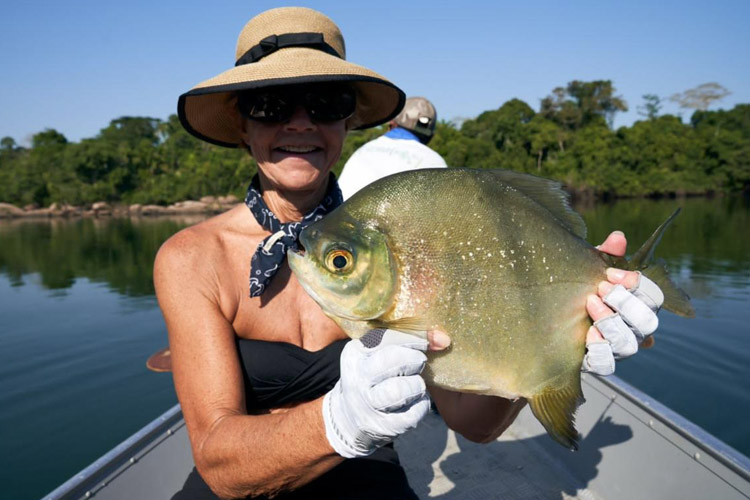 Total number of fish landed this week: 253
Biggest fish landed this week:
Wolf Fish – 81cm
Peacock Bass – 64 cm
Mantrinxa – 47 cm
Pacu Borracha – 41 cm
Bicuda – 78 cm
CONTACT US
If you fancy doing battle with the hard fighting species of the Amazon basin, then Kendjam Lodge is a destination for you. If you'd also like any further information, you can contact our fly fishing specialist Peter Collingsworth on 01603 407596 or email at peter@sportquestholidays.com.