Water Conditions:
a) Water Color – Clean
b) Water Level – Dropping at a slower rate

Weather Conditions:
a) Temperature – 29°C
b) We had a very hot week with all beautiful sunny days.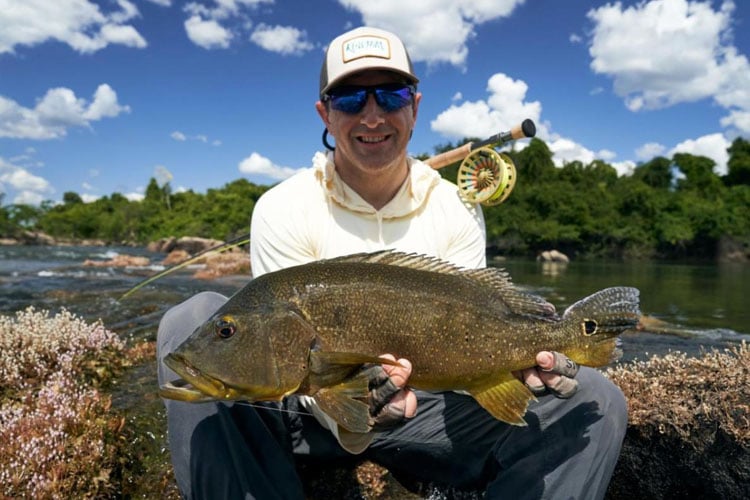 Fishing Conditions:
After a week of hard fishing with almost perfect water levels, the fish were wary of our flies. Most of the time, peacock bass will crash on a fly if they give you a follow, but this week, we had several follows and less commitments than usual. Our guests worked hard, and in the last two days of fishing, the fish became more aggressive.
We caught some huge Bicudas and Mantrinxã as a perfect backup plan when the Peacocks were not ready to eat. The highlight of the week was our potential new mantrinxã world record, caught by our own Rodrigo Salles. Congrats!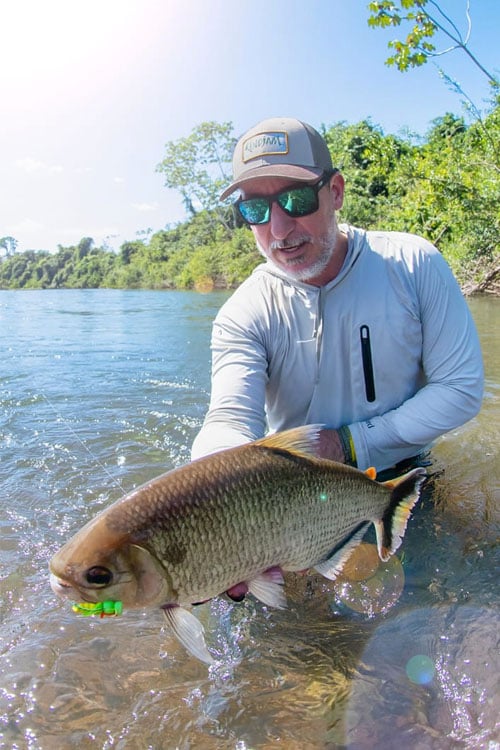 Total number of fish landed this week:213 
Biggest fish landed this week:
Wolf Fish 85 cm 
Peacock Bass 63 cm 
Mantrinxã – still a secret
Pacu Borracha 42 cm 
Pacu Prata 40 cm 
Bicuda 81 cm
CONTACT US
If you fancy doing battle with the hard fighting species of the Amazon basin, then Kendjam Lodge is a destination for you. If you'd also like any further information, you can contact our fly fishing specialist Peter Collingsworth on 01603 407596 or email at peter@sportquestholidays.com.