These days, there are very few destinations around the world that excite anglers as much as Norway. The combination of stunning scenery, abundant wildlife, friendly locals and some of the best fishing on the planet, make this place extremely special indeed and a must-visit for any angling enthusiast.
Over the past year, I have been fortunate enough to live in this country for the best part of four months, with much of that time being spent at the fishing mecca that is Nappstraumen, an angling camp situated just ten minutes from Leknes Airport in the Lofoten Island archipelago.
Getting Started
My first visit to this area, back in March 2019, was a research mission with my fellow Sportquest guide Matt Crowe. Un-tapped from a shore angling perspective, we had very little idea of what to expect on this trip. Thus, in the build-up, I found myself sat behind a laptop for many hours, staring at Navionics and Google Maps in search of potential venues. This was undoubtedly a key factor in our success during this period, with the results being far better than we could have ever expected.
In just 11 days of fishing, we caught Cod to over 20lb, Lumb close to double figures, Wolfish, Coalfish, Pollock, Ling, monster Dabs to nearly 2lb, Plaice to 3lb and Halibut to a whopping 82lb. It was safe to say right then and there, that this was a destination well worth investigating further. So of course, that is exactly what we did. At the end of October 2019, I returned once more for a further three weeks of research. This is how I got on….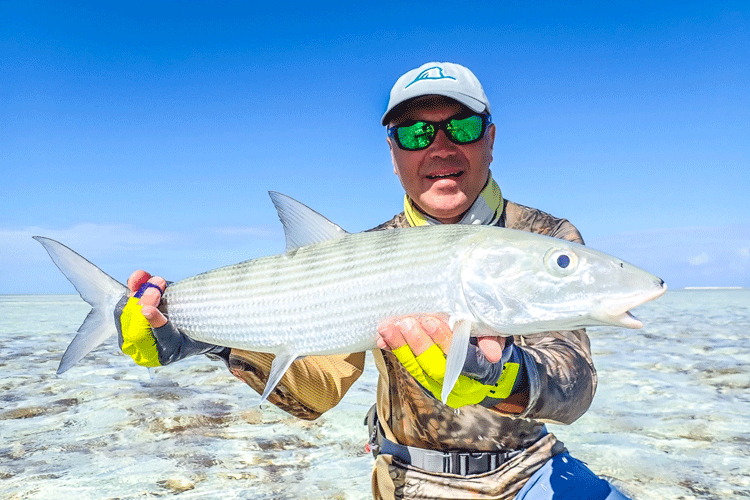 During week one, we, being myself and guests Mark, Mel, Vicki and Ray, endured some horrific weather. The first three days can only be described as extremely unpleasant, with winds gusting in excess of 70mph from the south and rain spells which lasted for up to ten hours at a time. Needless to say, this made things extremely difficult. But, despite the conditions, we still managed to find fishable areas, catching plenty of Cod, Dabs, Whiting and Coalfish in the process.
Improved Conditions
By day four, conditions had drastically improved, allowing us more freedom to fish where we wanted. As a result, we began to enjoy some great sport on the Halibut, each angler hooking up to and landing at least one of these iconic hard fighting Norwegian flatties before they left. We also found some lovely new venues during this period, many of which have so much potential for future visits, it's very exciting.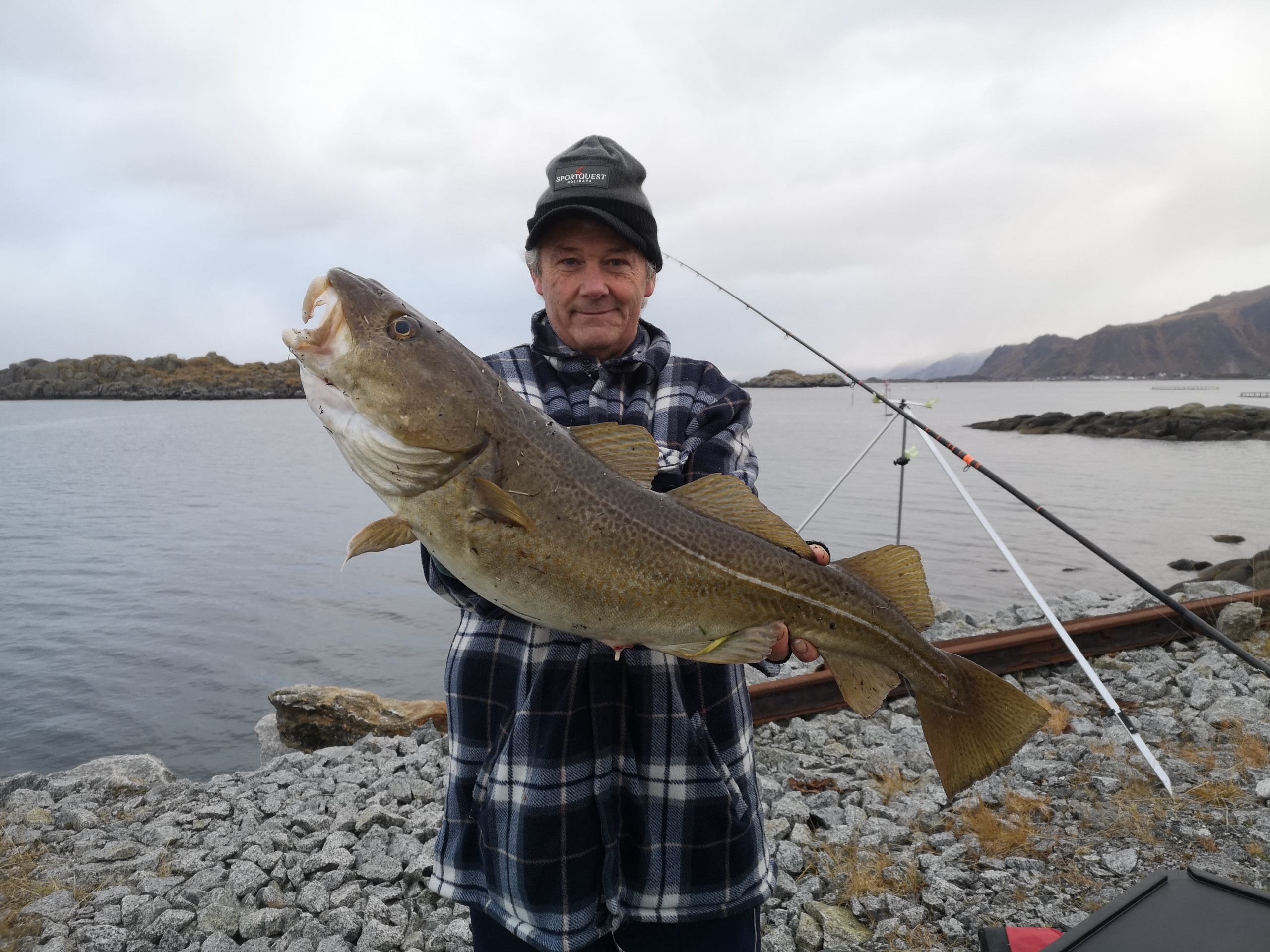 A stunning Cod caught off the Lofoten shore
At the end of week one, this was the result: Over 20 Cod to just over 11lbs, lots of Coalfish to around 7lb, countless Whiting to nearly 3lbs, a dozen or so Dabs to 1.5lb, four Plaice (two of which were over 4lb) and 8 Halibut to just shy of 16lb. A good result all things considered.
For weeks two and three, it was a very different scenario.
First and foremost, I was on my own. This gave me the opportunity to explore a bit more freely, visiting marks that my guests in week one may not have been able to. Though please be aware, that the majority of marks we fish are very comfortable and easy to access.
Secondly, the weather for the duration was much better. Although colder, there was very little rain or snow and the wind, with exception to one or two days, remained below 30mph.
Lastly and quite importantly, the venues I fished during this period, were predominantly new ones. As much as I'd have loved to re-visit the marks I fished back in March, the hones were on finding new venues, so I stuck strictly to the plan, knowing full well it could backfire on me.
12 Days Shore Fishing
So how did I get on? Well, there's only one way I can describe that last 12 days…….. incredible!
The deep-water marks, those typically of over 35m, consistently produced a very good stamp of Cod, with the average fish being between six and eight pounds. However, on almost every session, I had at least one fish of 10lbs or larger, the best going a very credible 22.5, a nice fish for anywhere in Norway.
Aside from the Cod, the deep marks also produced good numbers of hard fighting Coalfish to 10.3, a handful of Pollock to 11.9, five Haddock to around 5lb and half a dozen Ling to 8lb, some of which provided great sport on spinning tackle.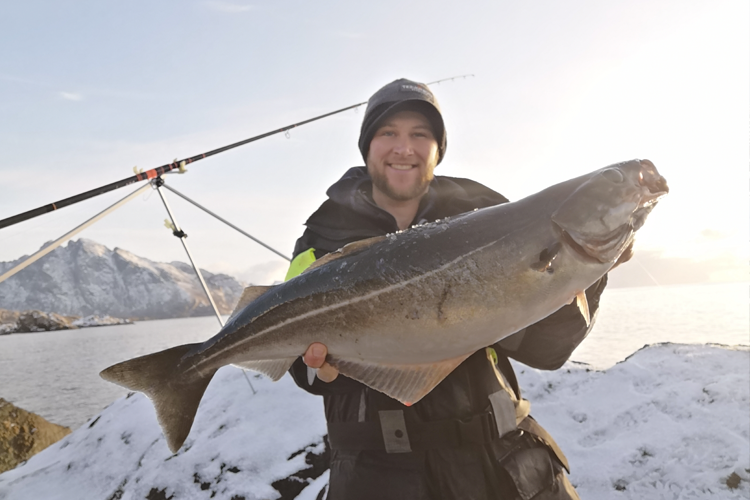 Ross proudly posing with a hard fighting Coalfish
In the shallower water of 8-25m, I experienced Halibut fishing like I never have before. Averaging 3-5 fish per session, at times I could barely keep a rod in the water. In just the last 12 days alone, I managed to land 15 of these awesome fish, eight of which weighed in excess of 10lb and four of which went 20lb+. The best of the bunch was a cracking fish of 47.11 and it used every ounce of its weight in a thrilling fight.
Surprisingly, whilst only fishing larger baits on 9/0 hooks in these areas, I also picked up a handful of nice Cod, Dabs, Coalfish and two more cracking Plaice, the best of which went 4lb 3oz. I'd very much like to give these marks a proper go with smaller baits next year to see what turns up. I think the results could be epic.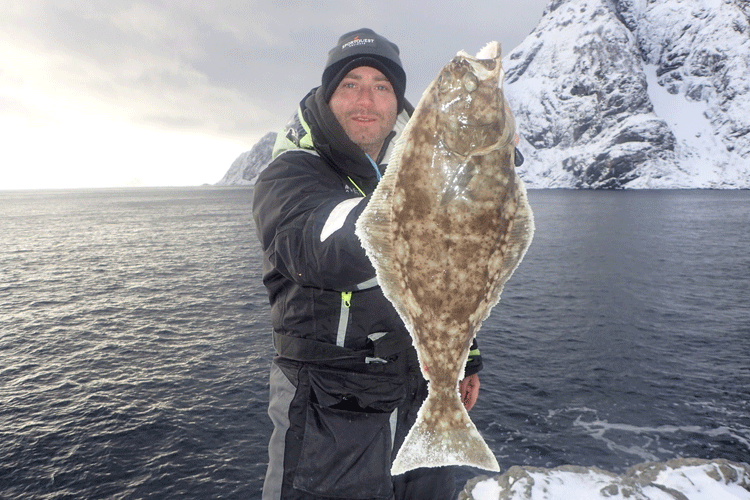 In summary, it was a fantastic three weeks of fishing, which started slow due to the weather but got better and better as time went on. Hopefully, in 2020 and 2021, I'll get to welcome many of you to Nappstraumen, so you can appreciate just how special this place is for yourself.
Until next time,
Tight Lines,
Ross