This week we have had good weather! We made good use of that, and set course for another long trip. It didn't take long before the boats started reporting fish! The Dutch who had a guide this day started the fishing with a great Halibut of 115cm, after like they had contact with bigger fish (typical 160cm) but it didn't want to come up this time. In fantastic weather, several Halibut were caught in the boats this day. Largest at 136cm, also a bunch of nice food fish around one metre.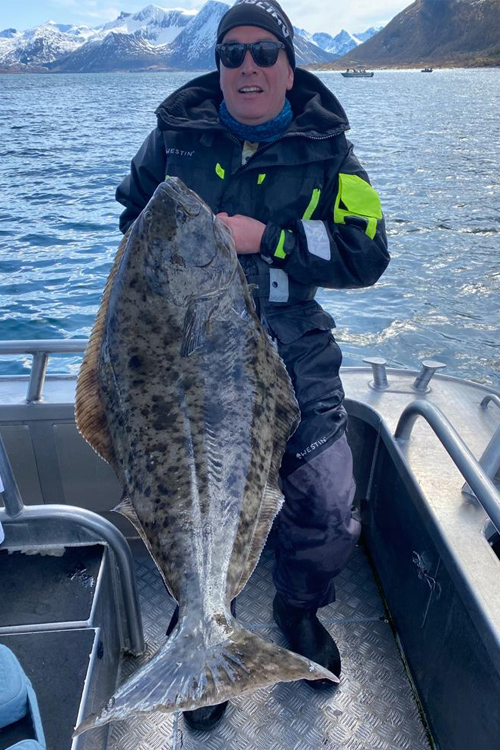 Many of the guests have used the days for Cod fishing, which tends to be consistently good at this time. After a bit of searching in various places, a lot of nice food fish were caught. Both Cod and Pollock. And with top fish with a Cod of 14kg, it was a nice end to this week. Now we are looking forward to a new week with new guests!
Tight Lines// Kristian, Calle & Gustav
CONTACT US
It looks like it's been a fantastic week at Nappstraumen. If you would like to know more about this fantastic sea fishing tour to Nappstraumen on the Lofoten Islands and how you can join us, you can contact our sea fishing specialist, Paul Stevens, on 01603 407596 or email at paul@sportquestholidays.com.