The week that has been has been really tough, and fishing has been challenging in Lofoten. There has been so much wind and strong winds that it has been difficult to venture out of the harbor on some days. When we have managed to get out, it has been local fishing, and there have been short trips before having to return home again because more wind is coming our way. Despite the difficult and challenging conditions we've had, the guests have persevered once we've been able to get out and have endured until a break in the weather arrives.
The fishing over the past few days has been near Nappstraumen. We have tried for cod, pollock, and whiting. Our guests have also tried their luck with halibut and plaice. The results have been quite mixed, with some cod around 8 kg and a few pollock and whiting at 2-3 kg. It's really enjoyable fishing when you use lighter equipment, and it's a great option when there are strong winds like there have been this week.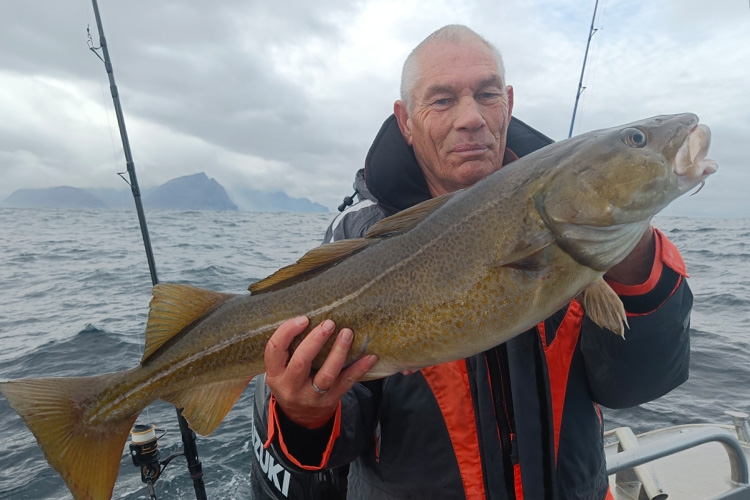 Now the forecast says that the wind is going to calm down, so we hope that we can get out on the sea and catch the big fish again soon.
Regards, Calle and Kristian
CONTACT US
If you would like to know more about this fantastic sea fishing tour to Nappstraumen on the Lofoten Islands and how you can join us, you can contact our sea fishing specialist, Paul Stevens, on 01603 407596 or email at paul@sportquestholidays.com.