In the last few days, we have had two groups at the camp, who have been out and fought hard at sea in both snow storms and bright sun the last few days. Typical March weather here on Lofoten. A lot of cod continues to come up and thanks to hard fighting and after a lot of searching, our guests have found the shoal of skreitor Cod and have been rewarded with really nice food fish and some over 10 kg.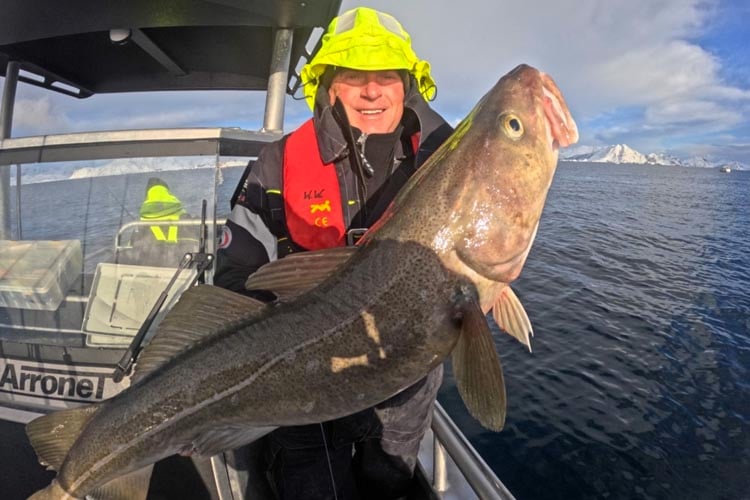 Unfortunately, the shoal hasn't really clumped together yet, but it will probably happen any day now. The weather is looking its best this coming week, something that all the new groups that arrived on Wednesday can enjoy to the max. New reports will arrive shortly from sunny Lofoten.
//Johan Mikkelsen & Alexander Lindgren
CONTACT US
It looks like its been a fantastic week at Nappstraumen. If you would like to know more about this fantastic sea fishing tour to Nappstraumen on the Lofoten Islands and how you can join us, you can contact our sea fishing specialist, Paul Stevens, on 01603 407596 or email at paul@sportquestholidays.com.