This week we have had fantastic weather, with high pressure and consistently good fishing conditions. Most of the boats have spent a lot of time fishing for halibut during this period. On the very first day of fishing, a group of Swedes succeeded, with the assistance of the guides, in catching and landing 11 halibut. They experienced both double and triple strikes throughout the day! Most of the halibut were around 90cm in size, but they also managed to catch some larger trophy fish around 120cm. We are mindful of maintaining a healthy halibut population – while taking some fish for consumption, the rest are released back into the water.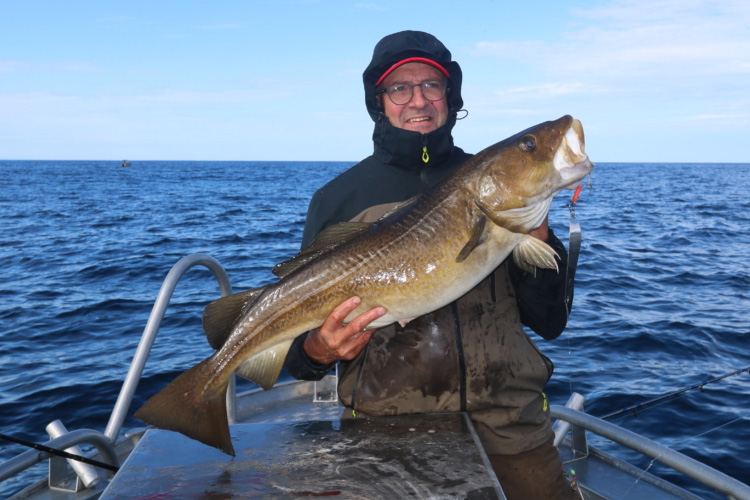 Several families have also made the trip to Nappstrammen this week. They have experienced good fishing for cod, pollock, and halibut. The cod fishing has been very good at times. Most of them have been 5-8kg, with some larger ones in between. The largest cod of the week was caught by Lise, weighing around 14kg. There's a lot of activity on the shallow tops lately, with frequent bites. During cod fishing, several nice halibut have also been caught, in the perfect size for eating. Some have also tried their luck with the big pollock; there have been significant quantities of fine pollock up to 10kg, providing an exciting fight.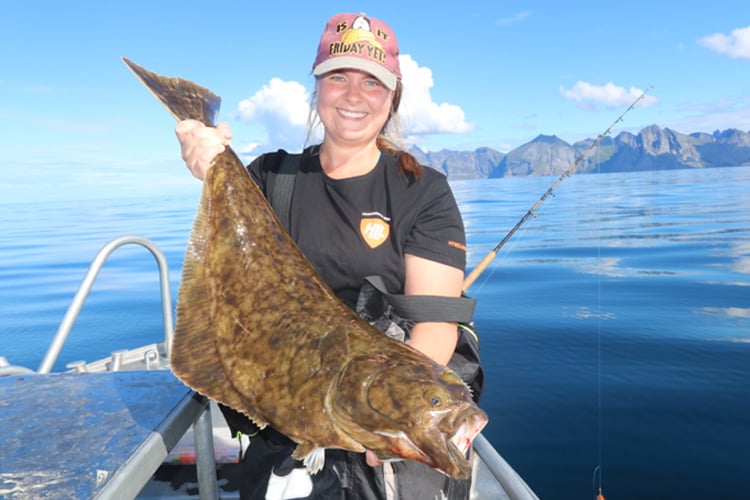 The Swedes in boat 2 have been fishing exceptionally well during the days. They have continued the successful halibut fishing from the first day, landing a good number of halibut. No larger trophy fish, but they have truly fished efficiently. On the last day, they spent a few hours fishing for cod and quickly succeeded in filling 2 crates with table fish.
Tight lines // Kristan & Calle
CONTACT US
If you would like to know more about this fantastic sea fishing tour to Nappstraumen on the Lofoten Islands and how you can join us, you can contact our sea fishing specialist, Paul Stevens, on 01603 407596 or email at paul@sportquestholidays.com.