This week we have finally had high pressure here in Nappstrammen! The guests really got to see Lofoten from its best side, with temperatures up to 25 degrees, sun and fish willing to bite! This week we have fished a lot on the outside of Lofoten. It is a large area, with many exciting fishing spots. On the first day, several boats went out for Cod fishing together with the guide boat. The fishing started well, and there was good quantity fishing with Cod of 5-13kg, great food fish! The largest Cod was around 16kg. As usual, a lot of good-sized Pollock were also caught, and some smaller Halibut.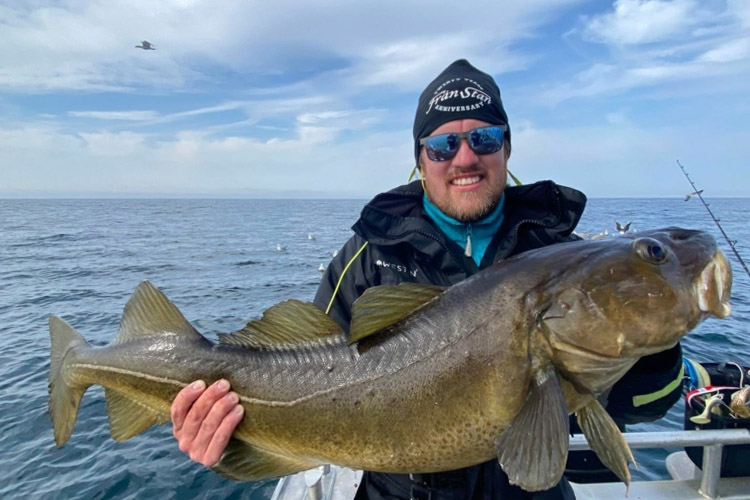 The next few days have been mixed fishing. Those who have invested in Plaice fishing in the coves have had a really good payoff. The Pollock have been willing to bite, and many nice ones come up. Most around 45-50cm, with also some larger top fish closer to 2kg. During shallow water fishing, there have also been some cool bonus fish such as Wolffish of around 5kg. The group in the guide boat also had a nice day at sea and landed a lot of fish!
The boats have been fighting a lot, out on the north side in the fine weather. And the fishing has been good. The Swedes in boat 2 had a really nice day, where they had a good Cod fishing earlier in the day. But it was when there was going to be some drifts after Halibut that it was really going to be a rod bender! In a channel 40 meters deep, they first hooked a fantastically fine Halibut of 155 cm, and 30 minutes later the same man stood and it drilled another big fish! It landed perfectly, and the measuring tape showed 170cm. Big congratulations!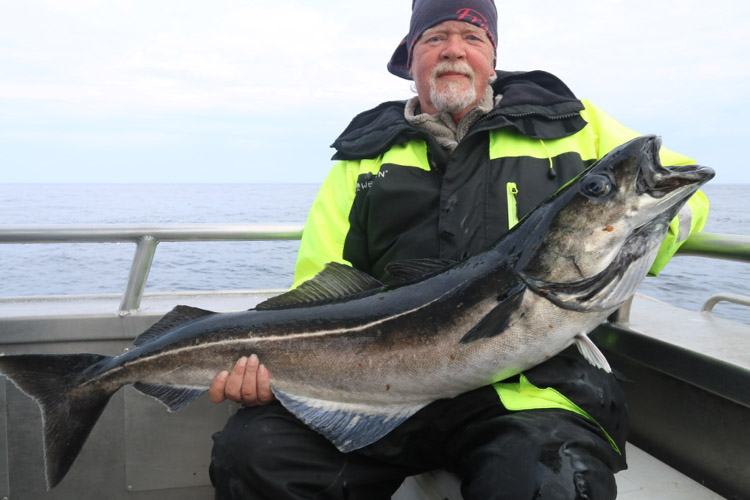 The guide boat has had stable fishing in recent days. Both on Cod, Pollock and Halibut. No real big top fish, but nice fish that offer a fight. Among other things, a nice bunch of Cod up to 13 kilos. On the shallows out in the sea, we have caught a lot of nice Coalfish in the 5-7kg class. Cool to see that there is alot of Coalies at the moment. Fishing in a t-shirt on crystal clear seas is something you don't experience every day. This week there has really been a summer mood around the camp, and the guests have come ashore happy with lots of nice food fish to take home. Apart from the fishing, we have seen killer whales almost every day out to sea! An intense experience for those who had not seen it before.
We thank you for this week's guests, and look forward to a new week!
Greetings// Kristian, Calle and Gustav
CONTACT US
If you would like to know more about this fantastic sea fishing tour to Nappstraumen on the Lofoten Islands and how you can join us, you can contact our sea fishing specialist, Paul Stevens, on 01603 407596 or email at paul@sportquestholidays.com.