It has been a tough week for us in Nappstraumen. The weather has not been on our side. There have been strong winds that have been measured up to 20 m/s and 2 meter waves outside the cottages. Unfortunately, there were a couple of days that we didn't get out to sea at all. Despite the bad weather, the guests have persevered and are waiting for calmer weather and went out during the day and at night. Once we got out to sea, it was difficult to fish because of the swells.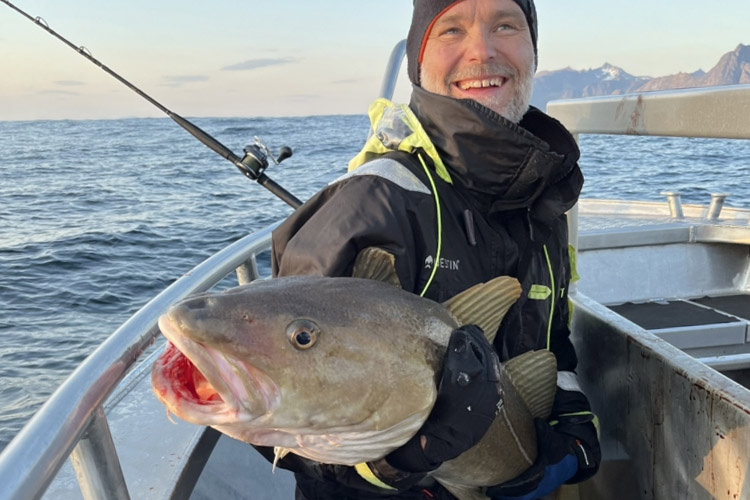 We have had to fight and fight every moment we have been able to get out. Despite this bad weather, fishing in the stream continues to deliver Halibut. A few Halibut around 90 cm have come up, even so one of the groups has been in contact with a better fish but unfortunately got off after a hard fight. When we have struggled out on the North side now for the last two days, a lot of cod has come up, also some nice Cod around the 10 kg class. The biggest Cod was one of the Swedish boats because it was weighed in at 14 kg. Great job by you.
Now we hope that the winds die down so that we can get out on the big sea on Lofoten!
Greetings// Calle & Gustav
CONTACT US
It looks like it's been a fantastic week at Nappstraumen. If you would like to know more about this fantastic sea fishing tour to Nappstraumen on the Lofoten Islands and how you can join us, you can contact our sea fishing specialist, Paul Stevens, on 01603 407596 or email at paul@sportquestholidays.com.