It has been a tough week for us and our guests have been in Nappstraumen. The first few days there were strong winds and it was difficult to get out to the places we wanted to fish. For the first few days, it was fishing in the immediate area that applied to us. Despite the difficult conditions, a bunch of Cod came up and also some really nice sei up to 16 kg, then a Halibut of 111 centimetres came up that Axel was responsible for after a hard day's fighting.
The last few days the wind calmed down and allowed us to get out to the places we have had good fishing in the last few weeks. On Monday, Calle was out at sea with a group and had a good result on Halibut and Cod. Three fine Halibut came up for them. Was of a fish that stood out a little extra as Lars stood for this day. It was a Halibut that measured a full 145 cm.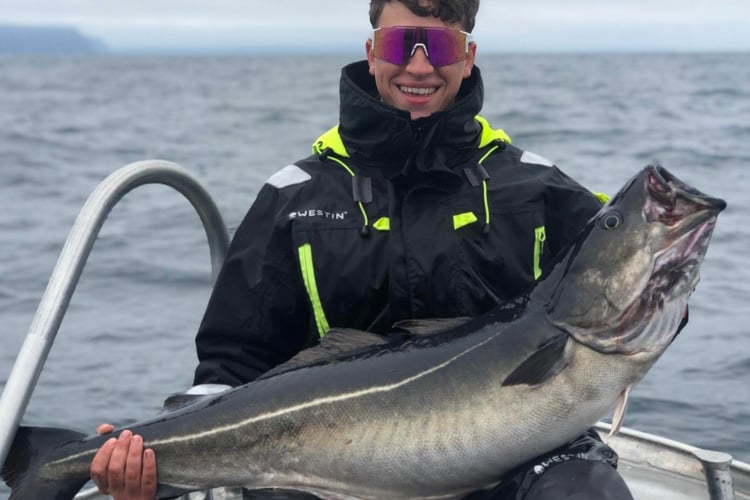 It was a great ending this week for all our groups who visited us here on Lofoten. Now we hope that next week will be as good as this week ended.
Greetings// Calle Hjelm, Kristian Hausken & Gustav Andreasson
CONTACT US
If you would like to know more about this fantastic sea fishing tour to Nappstraumen on the Lofoten Islands and how you can join us, you can contact our sea fishing specialist, Paul Stevens, on 01603 407596 or email at paul@sportquestholidays.com.