This past week, there has been real autumn weather in Lofoten. However, the halibuts seem to like this kind of weather now when the temperature is dropping. It can be a real test of endurance fishing in the autumn to find the spots where the fish are located. But after much battling in all kinds of weather, one achieves a result, and we can say that we got that at the end of this week. Plaice fishing is also incredibly good now in the autumn.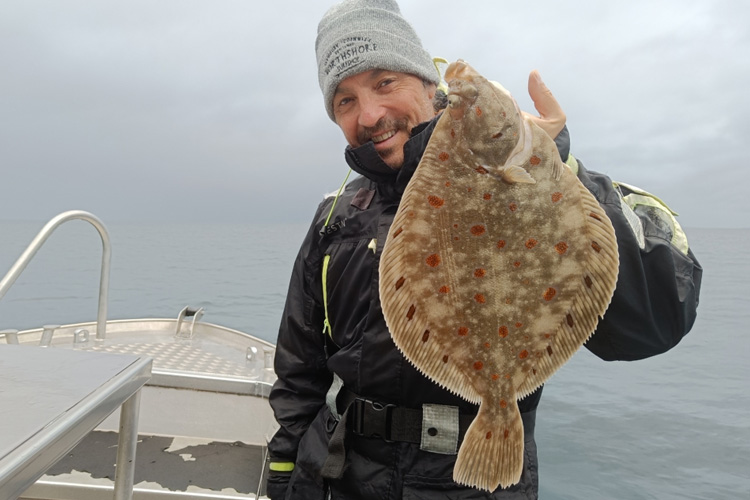 It's also a good plan B if it's too windy, or if you just want to vary your fishing now in the autumn. Several nice plaices around 50 cm were caught. One of the largest plaices weighed in at 1.7 kg and was 56 cm.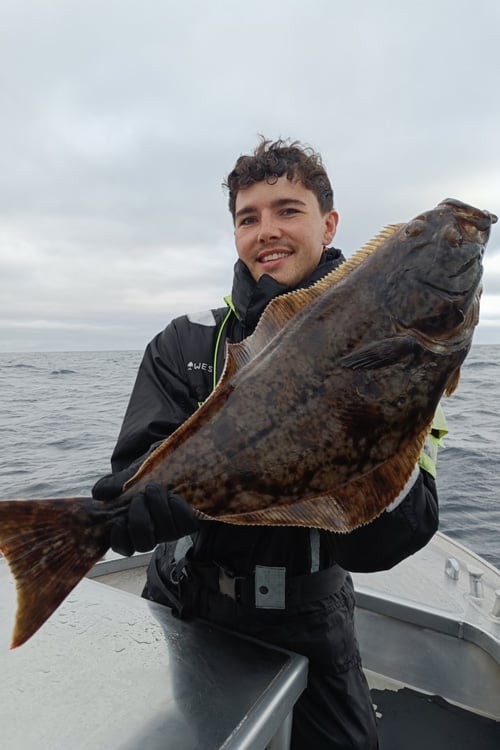 As said, halibut fishing in the autumn is both fun and good. But one must be prepared to invest time and struggle for the fish one catches. A whole bunch of nice fish came up during the days we were out at sea. Many of the fish were around 1 m. A couple of larger fish were also caught, measuring in at an amazing 195 cm, 170 cm, and 145 cm. In addition to the magical fish, there were also some good fish around 120 cm that came up. It's a fantastic autumn fishing experience from Nappstraumen.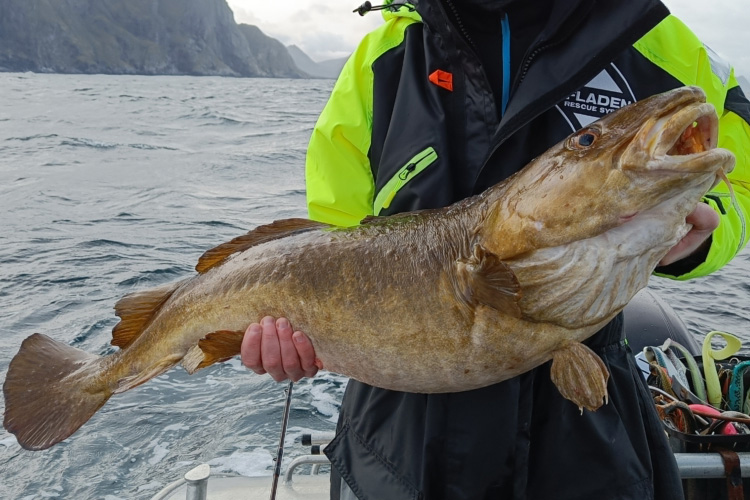 And it only gets better going forward. A few bonus cods came up during the days we stayed and struggled with the halibut. The largest cod that came up was caught by Björn. The cod weighed in at 11 kg, which is a good cod for this time of year. The other cods were around 4-5 kg.
Regards // Calle & Kristian
CONTACT US
If you would like to know more about this fantastic sea fishing tour to Nappstraumen on the Lofoten Islands and how you can join us, you can contact our sea fishing specialist, Paul Stevens, on 01603 407596 or email at paul@sportquestholidays.com.