This week has offered mixed fishing and also mixed weather, everything from a calm sea to 4 meter waves out on the north side of Lofoten. It has been full speed at the camp with a lovely mix of groups from Europe who have been here on Lofoten to experience the unique fishing and environment that is up here. We have also had a visit from a family of killer Whales who showed up for many of our boats.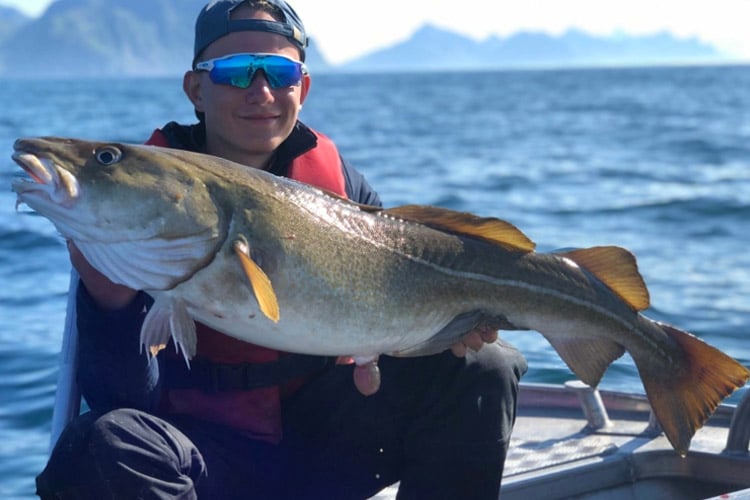 The fishing has been stable throughout the week, but you have had to fight for the fishermen and really be patient. There have been nice Cod, Coalies and also Halibut in each of the boats during this week. Even so, a lot of Haddock and whiting have come up for all the boats in a nice size. The size has varied a lot on the Cod and the Coalfish. The biggest Cod have been around 15 kg and the Coalfish have been 10-12 kg.
One of the coolest fish that came up during the week was a Monkfish that one of our British guests managed to catch. It is a dream catch for most people who come up to us to fish. Even our guide Calle managed to catch one from the jetty where we have our boats in Nappstraumen.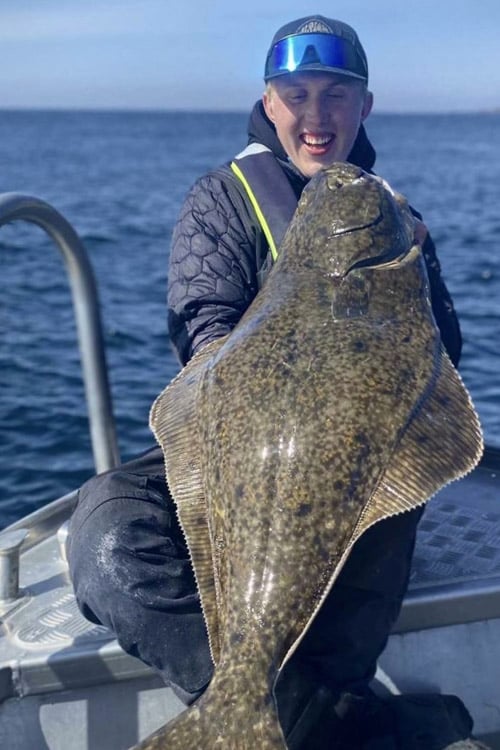 There have also been a lot of Halibut during this week. The largest during the week was also a British guest because it was measured at a whopping 141 cm, which was taken on the first day. A 129cm halibut has also come up just a few minutes from camp on one of the days when it was too windy to get up in the open sea. The other fish have been between about 70 and 117 cm.
We thank you for a fantastic week with lovely groups and fantastic days out at sea. Now we are preparing for next week which should be just as good if not better.
Greetings // Calle, Kristian & Gustav
CONTACT US
If you would like to know more about this fantastic sea fishing tour to Nappstraumen on the Lofoten Islands and how you can join us, you can contact our sea fishing specialist, Paul Stevens, on 01603 407596 or email at paul@sportquestholidays.com.