The first week of September started difficult as the first day was characterized by a northerly wind. The days before we had had good activity on both the Cod, Pollock and Halibut fishing. As soon as the wind changed, it was as if the fish stopped nibbling. If it's just to do with the wind, I'll leave it unsaid as there are so many factors that come into play when it comes to the willingness of the fish to bite, but that we had 3 difficult fishing days we could all agree on.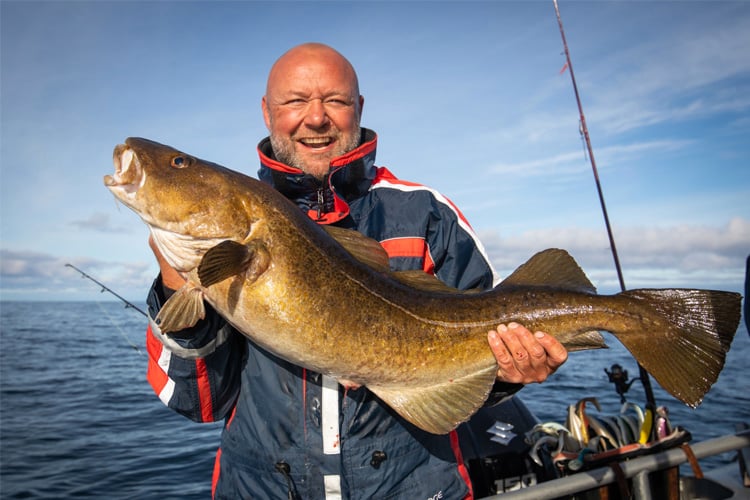 We battled on, a lot of searching with the boats and once we found the fish it was very difficult to get them to bite. However, some nice food-sized Cod came up during the first few days, but it was only on Sunday that the fishing let up properly for some of the boats. Where, among others, Kjelle from boat 9 landed the week's biggest Cod of 15 kg! There were also a couple of really nice whiting during the week and the biggest ones were up to 6-7 kg.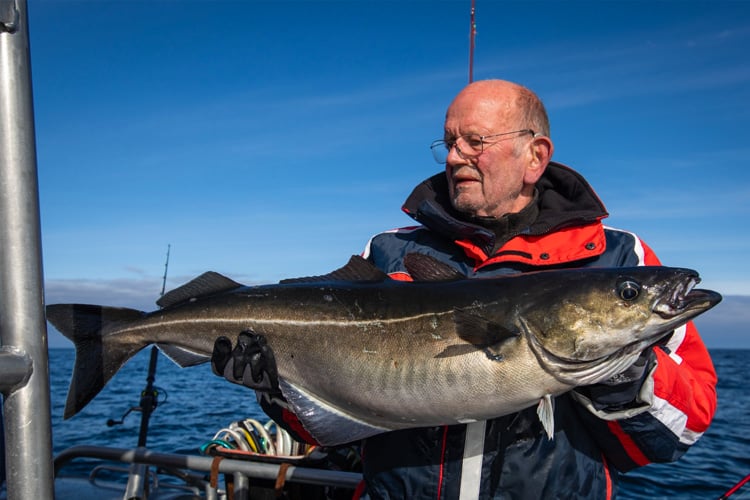 Both Sunday and Monday offered really nice weather, more active fish, even the wind had now turned to a more westerly wind. Finally some good rod bending and sometimes good action among the boats as the pictures below show from the Dutch group that Johan Mikkelsen guided.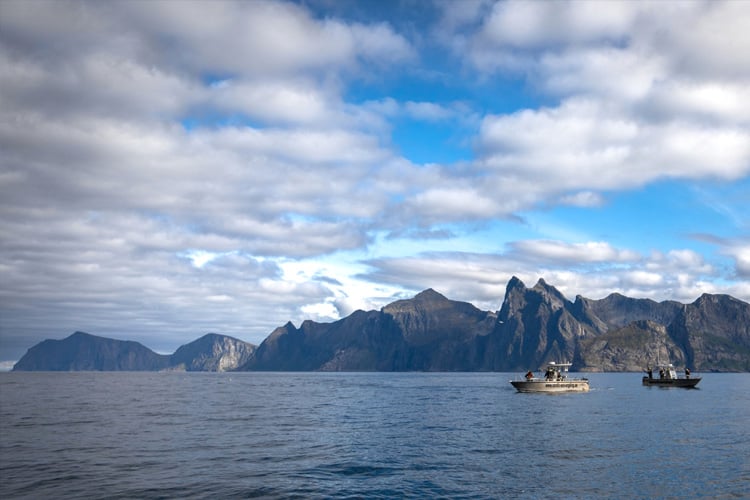 A couple of Halibut were also landed during the week, but most of them were of smaller caliber. However, always fun with Halibut in the boat! The gang in the guide boat with Calle Hjelm behind the wheel fought well during the week and still resulted in a bunch of nice fish. But the big Halibut are still swimming out there so just re-sharpen the hooks and keep on grinding!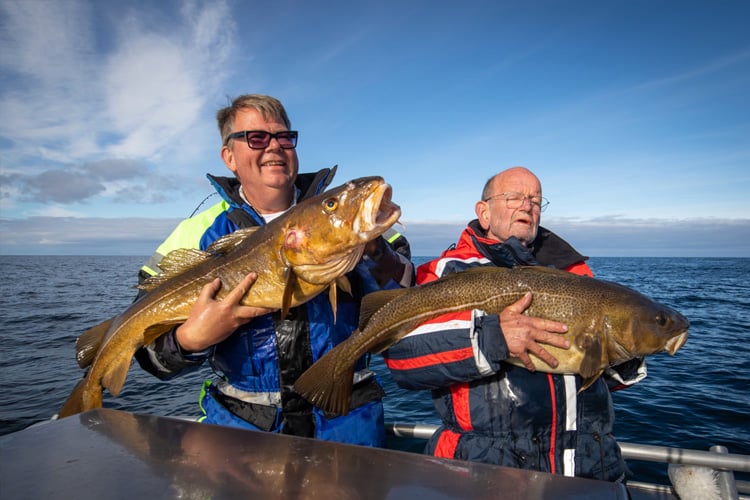 Our British group with Stephen behind the wheel also reported a couple of Halibut as well as a bunch of really nice Plaice up to 2kg.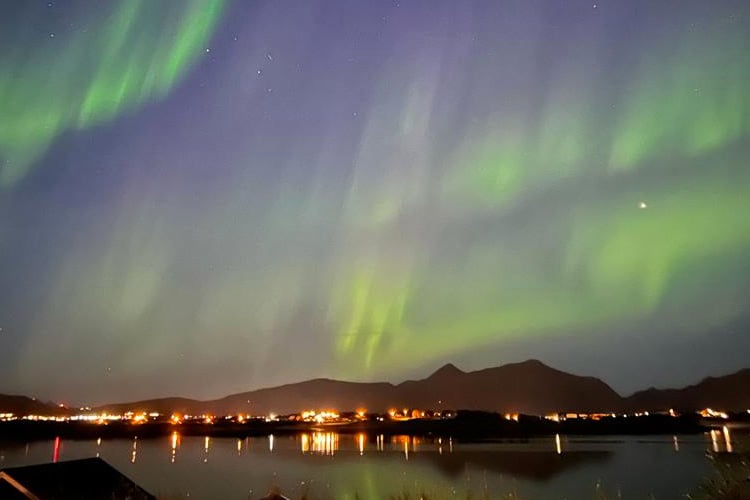 Now we enter the autumn season and already this week we got to experience a magical northern lights over the camp. An awesome experience to say the least for those who have never seen this natural phenomenon. Now we are loading for a new week here in Nappstraumen with promising weather reports, so we hope for more nice fishing reports from here.
Tight lines,
Johan Mikkelsen & Calle Hjelm
CONTACT US
It looks like its been a fantastic week at Nappstraumen. If you would like to know more about this fantastic sea fishing tour to Nappstraumen on the Lofoten Islands and how you can join us, you can contact our sea fishing specialist, Paul Stevens, on 01603 407596 or email at paul@sportquestholidays.com.