This week at Nappstraumen began with three windy days where wind speeds of 25 m / s made the cabins shake, and in the harbour the boats stood and were pulled back and forth until one or two ropes tore themselves. The guides had to sit on night watch and make extra runs to secure the most exposed boats. A harsh start to the week to say the least, especially when you have a camp filled with excited fishing guests who travelled all the way from the Netherlands for a week of fishing in Lofoten.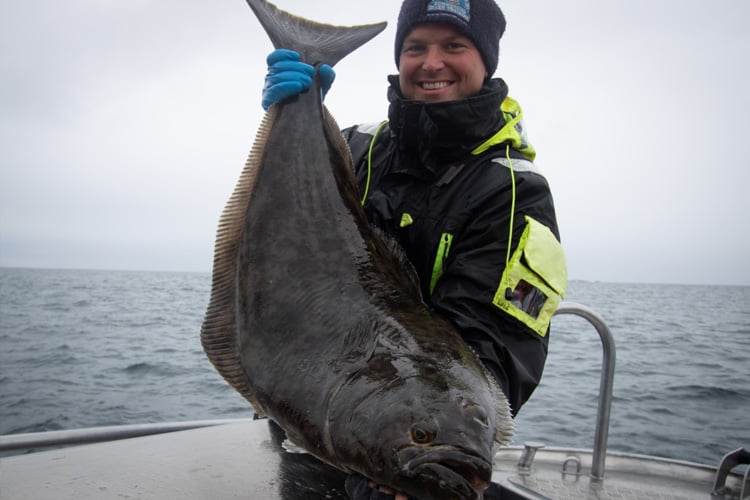 The disappointment is of course great when you are blown away and forced into the cabins, but the weather is, unfortunately, a factor we can not influence. I can add that such bad weather is extremely unusual this time of year and we cannot remember when we had so much bad weather in such a short time like this.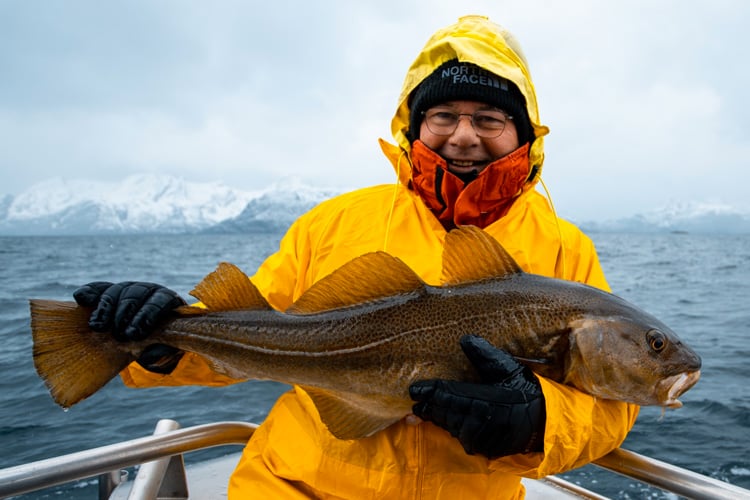 Despite severe weather conditions, 4 Halibut were landed in Nappstrumen with the largest at 110 cm, which was a big boost in moral after being blown away for so many days. Especially since most of the guests had never fished in northern Norway before. Raffie and Linda from Cordes Travel also told about a good Plaice fishing with a little over 10 landed with a top of 52 cm.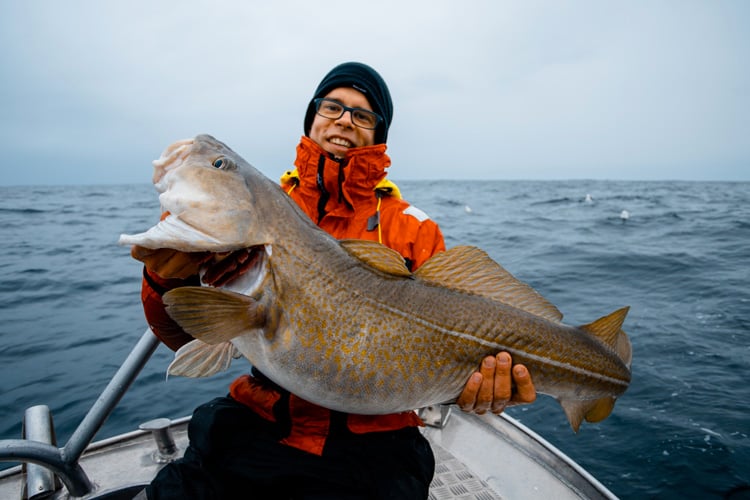 The boat teams that fought out on the south side caught some Cod, Coalfish and a Wolffish. On the last day, some boat teams could also come out on the north side for a few hours of fishing where they managed to catch Cod up to 12 kg where the fishing was a little better compared to the south side. What has been great is that despite all this bad weather, the atmosphere has been good at the camp and everyone has really taken every opportunity they could to get out to sea and feel a little rod bend. The guides have also received a lot of praise for really trying this week despite the poor conditions, which the guests have really been happy about.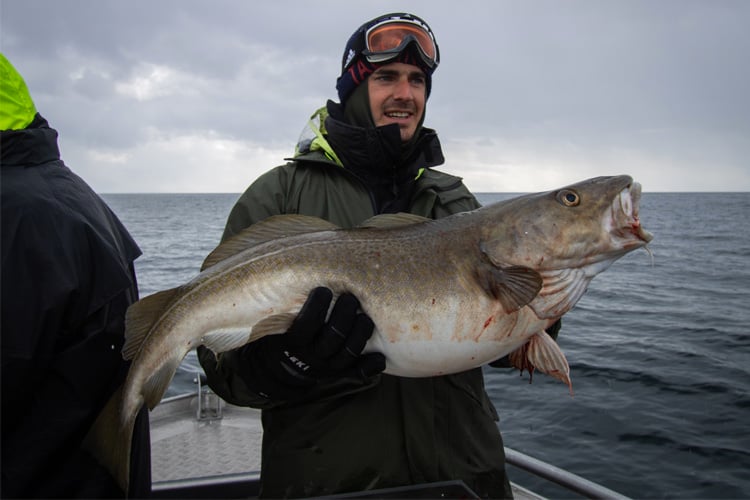 The pictures can speak their own language, a bunch of happy guests with experiences they will never forget even though the weather limited them during the week.
Now better weather is expected and a new week with new guests is ready, more from us in Nappstraumen will be coming soon.
// Calle Hjelm & Marcus Pettersson
CONTACT US
It looks like its been a fantastic week at Nappstraumen despite the weather issues. If you would like to know more about this fantastic sea fishing tour to Nappstraumen on the Lofoten Islands and how you can join us, you can contact our sea fishing specialist, Paul Stevens, on 01603 407596 or email at paul@sportquestholidays.com.