Here in Nappstraumen, after several days of cold winds from the Northeast and relatively sluggish fishing, the wind turned, and the fishing started. Southern winds, nice weather and a great mix of fishing on both Cod, Pollock, Coalfish, Plaice and Halibut!
Our guide Calle guided Rafie and Linda, and they directed the fishing for Plaice, Pollock and Coalfish. With light tackle, they went to some of our new Plaice marks on the North Side. The fish hit right away with plenty of Pollock in the 3-4 kilo class.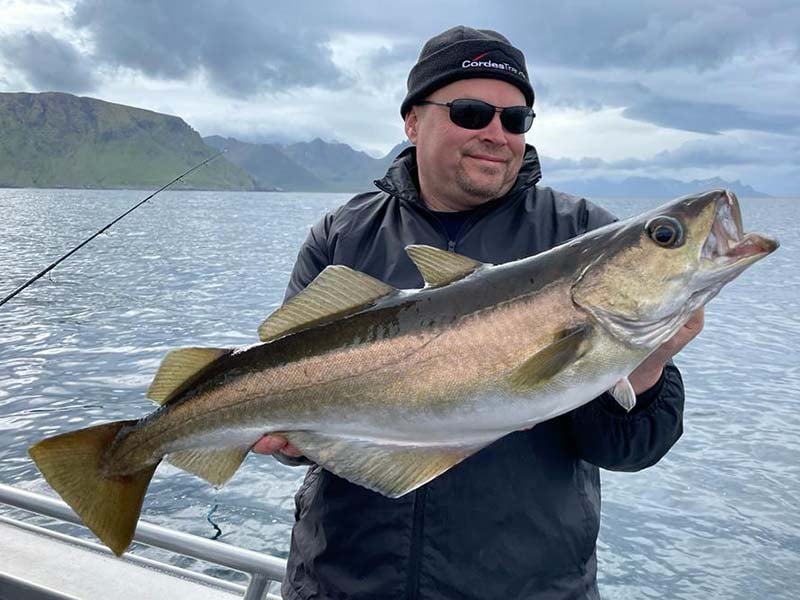 They also tested looking for some new places, which would prove to be a real success also with plenty of nice Plaice! After this, they went out into deeper water and spin-fished for Coalfish. Long small jigs that were fished quickly into the water were the melody to make the big fish bite. Good mass fishing with several around 7-8 kg and with a top of about 12 kg! A nice flounder of 118 cm was also landed earlier this week.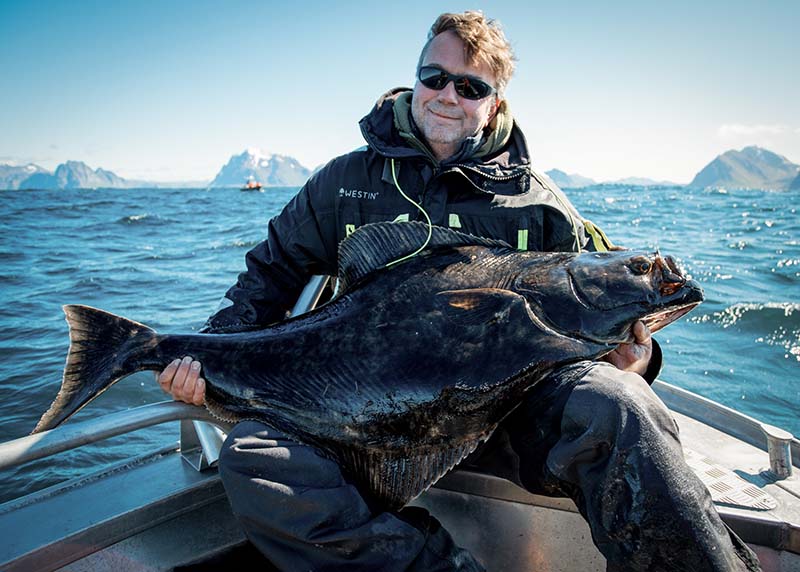 One of the other boat teams instead directed the fishing for halibut this day and managed to lure up as many as 7 during the day. No giants but a brilliant, busy fishing day where the largest was measured at 98 cm. This boat fished with small jigs but also caught two of the fish on bait. The other boats also reported a fantastic amount of fishing for both cod and coalfish, with several around 10-12 kg. It really was a great day with nice weather, summer heat and happy guests.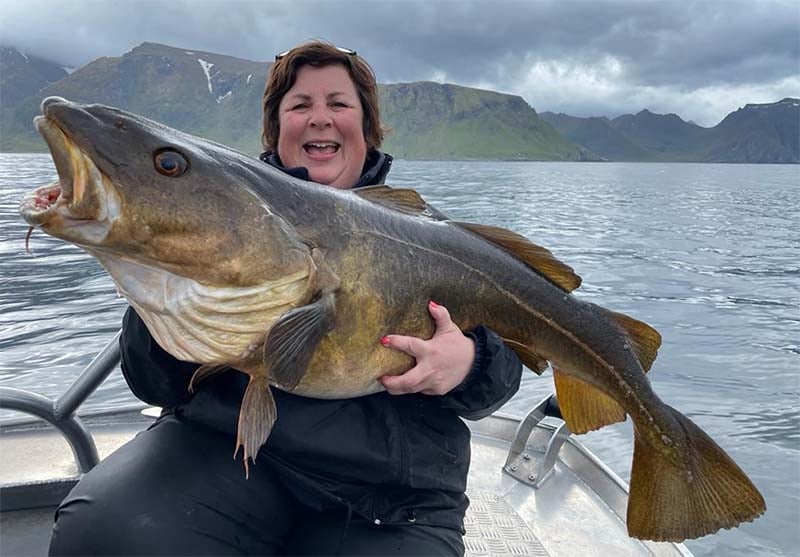 Also, on Monday, the weather was good, and so was the fishing. Still sick quantities of fish. It does not matter where on the outside you put as long as you found shallow tops with a little depth, but because the coalfish and cod were there and they do not hesitate to throw themselves over their jigs. The guests were completely lyrical with non-stop action and many fine cod and coalfish with an average of 7-8 kg. The biggest cod of the day was landed by Linda at 18 kg! Another boat team also reported a cruel flounder of 138 cm from the site Mixflaket.
Raffie and Linda also tested fishing for plaice and had some great results. Plaice with a top of 54 cm and many around 45 cm, before they had to stop fishing when the weather got a little worse in the afternoon.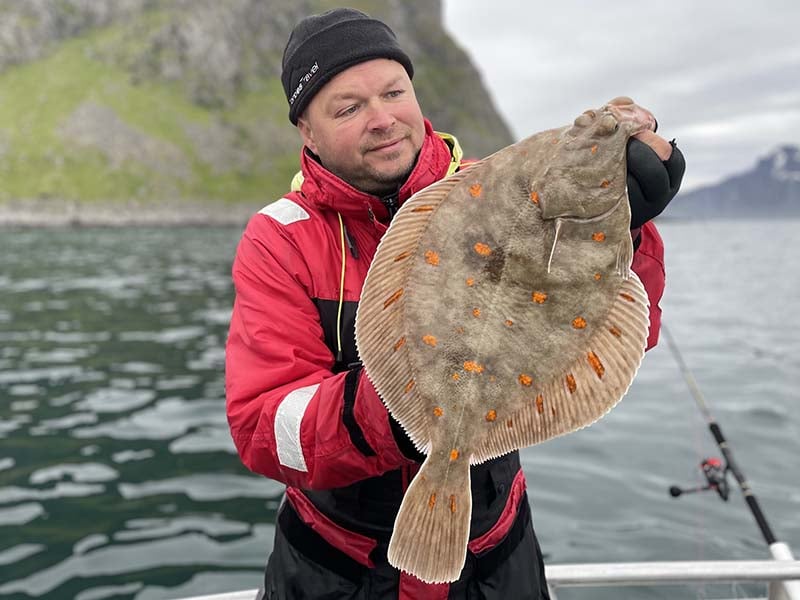 The last day of the week in Nappstraumen continued in the same spirit with really stable and good mass fishing on both cod and coalfish out on the north side. The guests for the week came back with big smiles and tired backs. A good sign of a successful week here with us at Nappstraumen.
We thank all the guests who have been to the camp this week and wish all the new ones a warm welcome; now we drive!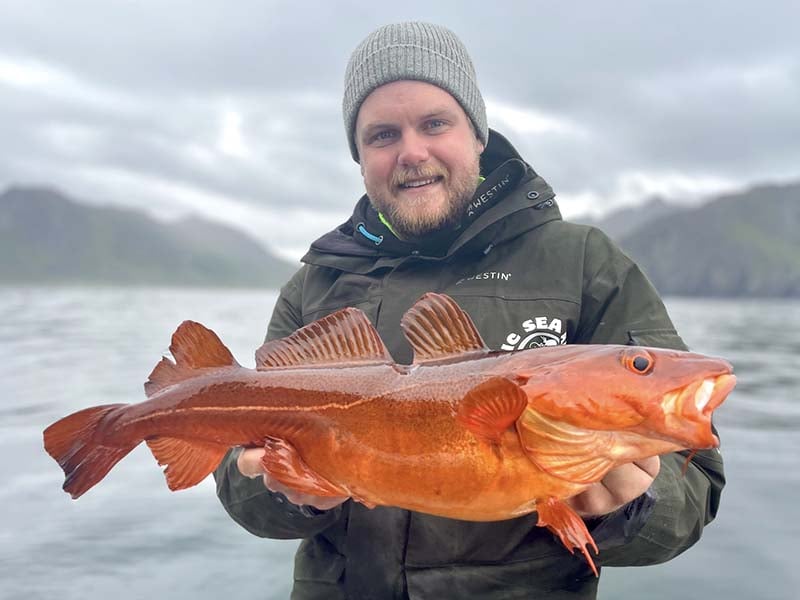 CONTACT US
It looks like its been a fantastic week at Nappstraumen. If you would like to know more about this fantastic sea fishing tour to Nappstraumen on the Lofoten Islands and how you can join us, you can contact our sea fishing specialist, Paul Stevens, on 01603 407596 or email at paul@sportquestholidays.com.