This week brought the fantastic weather we had been waiting for a long time, 16 degrees, sunshine and a real summer feeling in the air. Finally, the boats in Nappstraumen have been able to go out to the desired places out on the open sea where both big Cod and big Coalfish have been waiting. The week started with a long trip on the outside Lofoten. Here, Cod and Coalfish were the goals of the day, but with good chances of Halibut.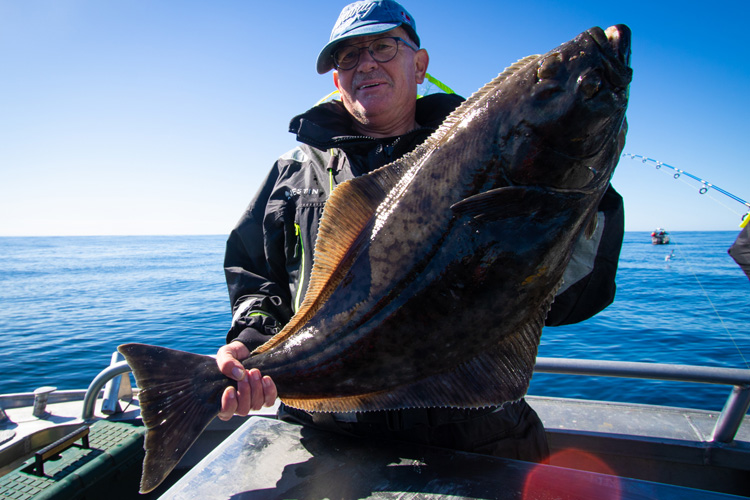 A mirror-bright sea and an absolutely fantastic start to the week. Really good mass fishing for Cod in a little deeper water with many fine in the 7-8 kg class with a pair around 10-13 kg and a top fish of 16 kg. Stable fishing and a perfect start to the week. The big Coalfish is also starting to get into larger shoals and several fine around 7-9 kg class were caught with a peak of 10 kg. Some Halibut with a size of 103 cm were also landed. These are the days when you just enjoy being out at sea with tanned cheeks and salt in your hair, good fishing and good company. You do not need more to let go of all the everyday stress at home and just be in the present and enjoy the beautiful nature and great fishing.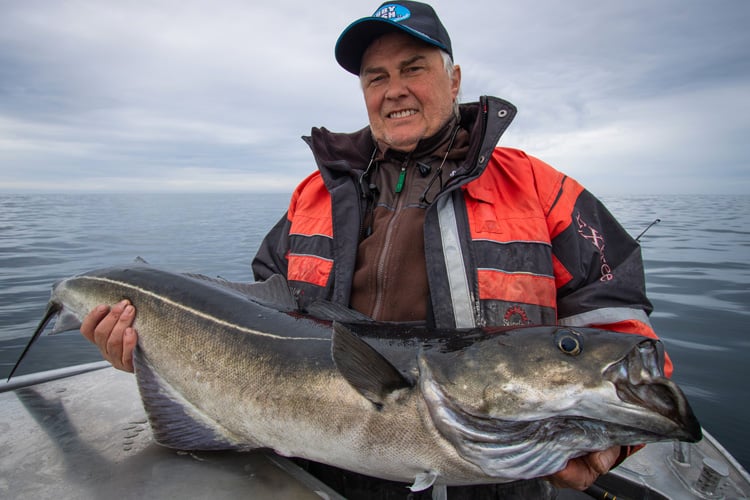 It really feels like the summer season has come here to Lofoten and so also the stable fishing out on the deep edges and its base in connection with the great depths.
But this week's top fishing still went to our German guests that our new guide Kristian Hausken guided up yesterday. Although he has only guided for a couple of weeks, he has already guided Halibut to 160 cm from Å and now he is guiding for a week in Nappstraumen where he once again shows where the cabinet should stand when he manages to guide a Halibut of 175 cm! Kristian himself has really had a fantastic start as a guide and we at Nordic Sea Angling warmly welcome him to the gang. If this is something we always strive for, it is to have skilled guides who do everything they can to ensure that you guests have an unforgettable experience with us at Nordic Sea Angling. Kristian previously has extensive experience in species fishing here in Norway but is now taking the step further as a fishing guide with us. We are sure that you will see more from Kristian in the near future!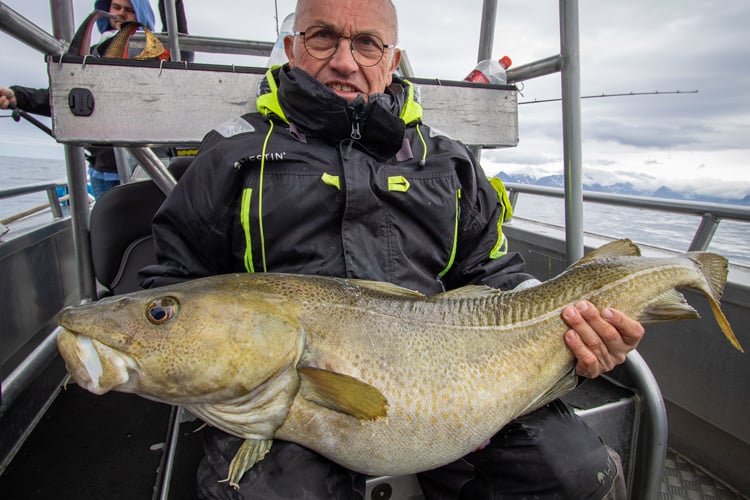 You can only sum up this week with absolutely wonderful weather, good atmosphere at the camp and happy guests!
A warm welcome to our destination Nappstraumen in Lofoten
CONTACT US
It looks like its been a fantastic week at Nappstraumen. If you would like to know more about this fantastic sea fishing tour to Nappstraumen on the Lofoten Islands and how you can join us, you can contact our sea fishing specialist, Paul Stevens, on 01603 407596 or email at paul@sportquestholidays.com.