This week at Nappstraumen has been dominated by bad weather with strong winds, snow, rain and big waves. However, the guests at the camp have been fighting and fishing a lot on the south side, where conditions have been better. Anglers were treated to Cod up to 17 kg and a lot of Coalfish around the 4-7 kg class on the south side.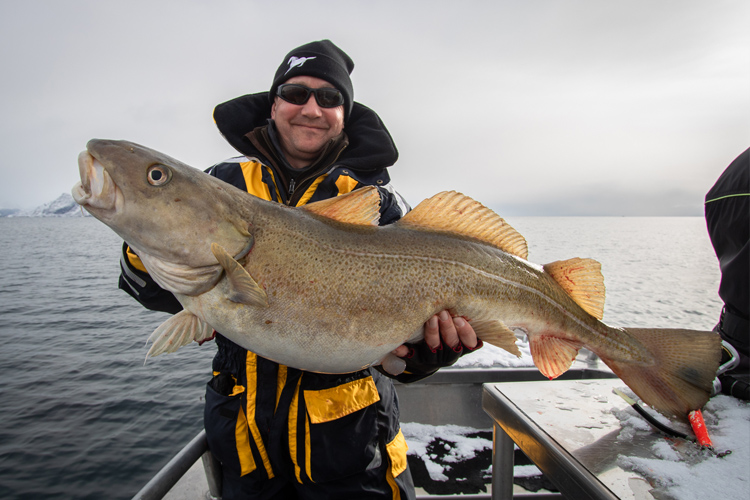 Anglers were also treated to an incredible number of killer whales in the area, where at least one boat team met them every day during the week. These families of killer whales patrol along the coast of Lofoten and have done so for many years and which seems to be increasing in number with each passing year. An incredibly powerful sight that always adds to the fishing day in northern Norway.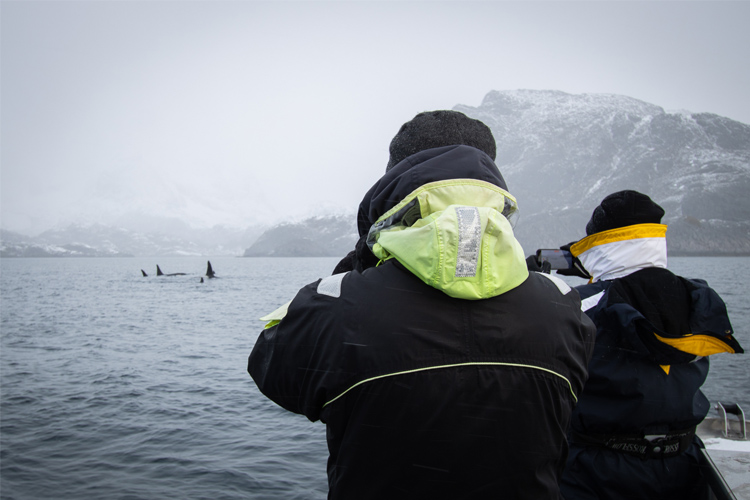 On Saturday, the weather finally arrived as everyone had been waiting for, the wind dropped, and the big swells were no problem to go out and fish in, although some were reminded of the seasickness that came on the sly. The boats took aim on the north side with these conditions, and the fishing was absolutely fantastic with Cod and large shoals of Coalfish; another Haddock and Pollock were also caught during the day.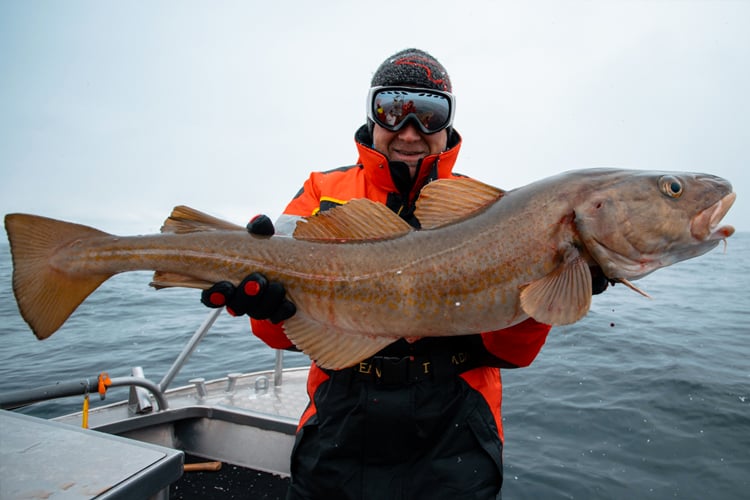 The guests drove on until their arms hung down to their knees, and they could then report Cod up to 17 kg and Coalfish up to 12 kg as well as Haddock, Pollock and some bonus Halibut during the day. A day that really saved this week that was otherwise affected by tough weather.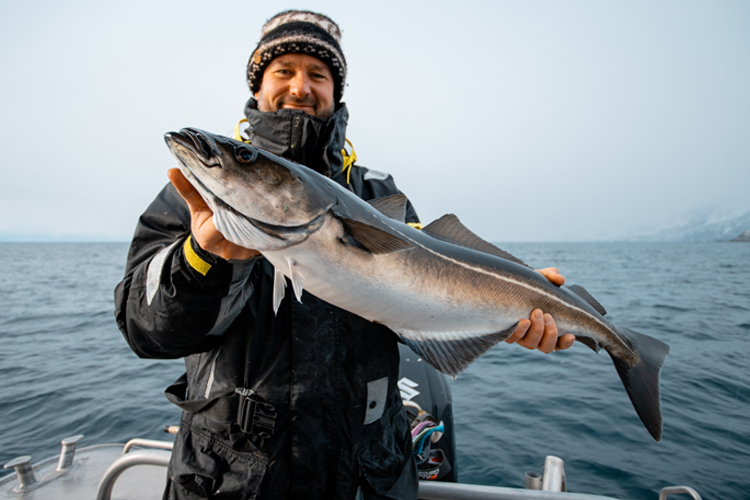 Usually, a good day at sea is enough to come back with several new personal records and cool nature experiences you will never forget. The weather is something we, unfortunately, do not have control over, but Nappstraumens once again shows its strength in being located in a weather-protected area with the opportunity to fish on the side of Lofoten that has the best conditions.
A warm welcome to Nappstraumen,
// Calle & Marcus
CONTACT US
It looks like its been a fantastic week at Nappstraumen with our Dutch associates over at Cordes Travel. If you would like to know more about this fantastic sea fishing tour to Nappstraumen on the Lofoten Islands and how you can join us, you can contact our sea fishing specialist, Paul Stevens, on 01603 407596 or email at paul@sportquestholidays.com.