This week began with strong winds which severely limited fishing during the first day. After this, the summer heat came back with almost no wind at all.
Our guide Calle tells how they went on a long trip on Friday with their sights set on Cod and Coalfish. An area that usually delivers, but just this day it was difficult to get started in fishing. They were caught a little sporadically during the day. But what stood out was that the Halibut were hunting in the area. They landed a total of 8 distributed on the 5 boats that went here. The largest were at a stable 143 cm and 130 cm, respectively. Another group around the meter was also landed that day. When Calle and the gang decide to put down the last operation of the day, something happens that is incredibly cool to witness.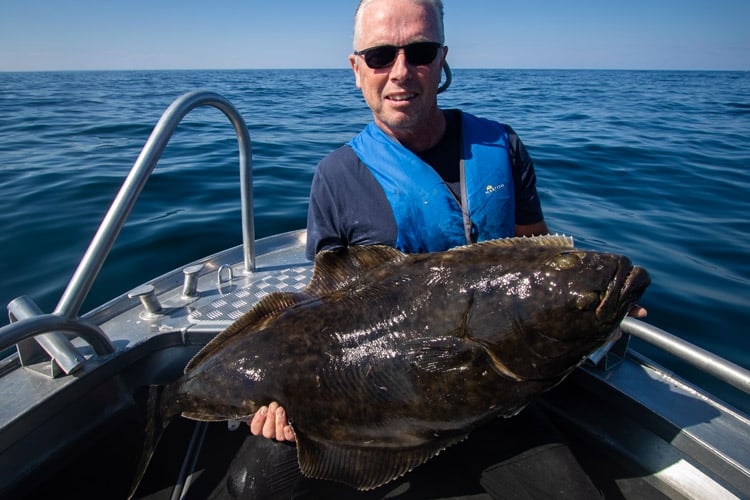 A hunt that takes place right up in the surface, and not only that, but it is a Halibut that hunts an injured baitfish that does everything it can to escape from the Halibut. Large splash in the surface and a Halibut tail that goes up and hits several times in the surface. A cool sight to say the least, considering that Halibut is normally a demersal species but hunts up in the open water. However, it has happened before that our guests have seen this behavior so it is not entirely uncommon for the Halibut to go all the way up to the surface to catch their prey. Calle also filmed this and the film is out on our Facebook page for those who want to see this cool hunting behavior.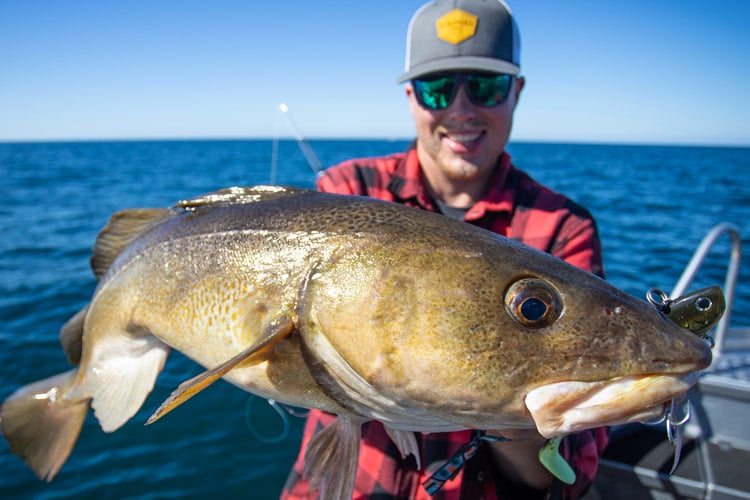 On Saturday, Didrik went out to that deep edge in the hunt for Cod and Coalfish. It turns out, however, that fishing was still relatively sluggish. They found the fish but it was difficult to get them to nibble. In the end, Didrik scores right and starts a real victory race in the afternoon with top fish around 8-9 kg. A bunch of Cod with a peak of 8 kg was also landed, although it was generally quite difficult that day.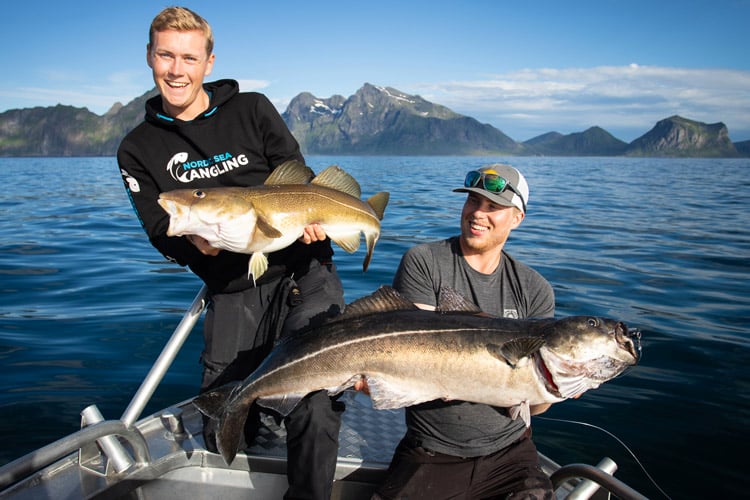 On Sunday, the guides decided to try something new, the fishing for Cod had been relatively sluggish during the first days, so shortly after lunch they went out to the deep edge on the north side. Calle says that they left their usual Cod places and began to search for deeper waters. Finally they found the fish in deep water and finally wanted to bite. Very tough in the 6-7 kg class with a top of about 11 kg in Calle's boat and a Halibut of 84 cm. Didrik who guided another boat says that they unfortunately lost a better Halibut this day. The fishing continued to be good throughout the day and some of the other Swedish guests also told about a successful Coalfish fishing when they spun and got Coalfish up to 10 kg on this method. A wonderful day where the sea lay like a mirror.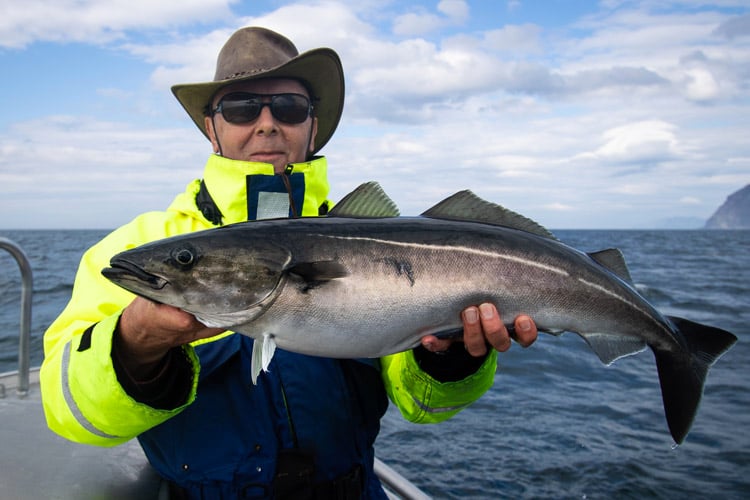 That it was then visited by both folding whales, orcas and porpoises gilded the whole day's experience. Fishing in a T-shirt and experiencing such a day at sea is really something that guests will soon forget. 2 days left this week, so we hope the fishing continues and new fishing reports will soon come from us in Nappstraumen.
A warm welcome to our destination Nappstraumen here in Lofoten
CONTACT US
It looks like its been a fantastic week at Nappstraumen. If you would like to know more about this fantastic sea fishing tour to Nappstraumen on the Lofoten Islands and how you can join us, you can contact our sea fishing specialist, Paul Stevens, on 01603 407596 or email at paul@sportquestholidays.com.