All we can say about this week is WOW. Its starting to feel like a theme in 2021 for lodges to absolutely smash their previous records!
Soroya – 09/09/2021
Yesterday was a big day for us, literally… Davy De Beck, the previous record holder with a Halibut of 229cm called us with a quick message. "We hooked a big one". Without hesitating, Bilal & Daniel rushed to the boat and drove full speed towards them to take pictures. When they arrived, the Halibut was secured only some minutes before, and we were ready to measure the giant. Describing a fish of this size is truly difficult, and I can't really explain what it looks like, so you should just look for yourself…231cm of raw power!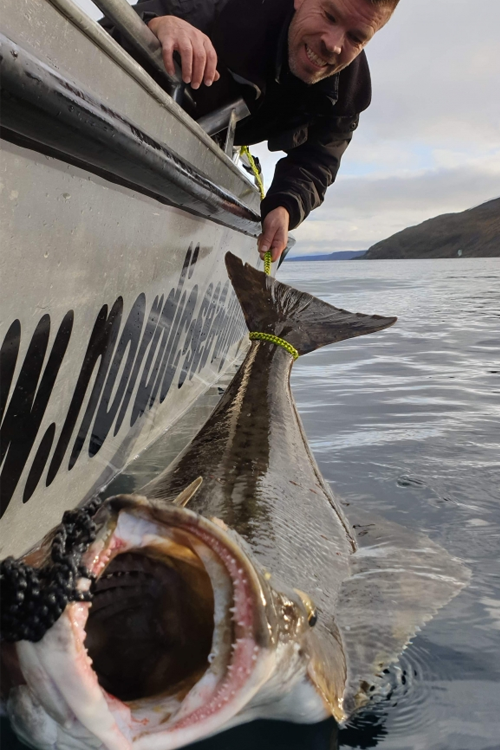 The biggest congratulations to the winner of this years Halibut competition, and the new record holder on Big Fish Adventure! The fish swam away into the deep again after a few minutes, and will make sure there are plenty of Halibut in the years to come! No release, no glory. Once again, Congratulations Paul De Wilde with an amazing catch & welcome back next season!
Contact us
If you fancy getting something in place for 2022 over in Sørøya in hopes of landing a personal or lodge PB, we have lots of very good weeks still available in some very prime weeks. Why not call us on 01603 407596 or email us on info@sportquestholidays.com and we can completely tailor the itinerary to suit you and your group. Alternatively, you can view all the details of Sørøya by clicking HERE

Tight lines

Paul