As previously reported, the guides at most of Nordic Sea Angling destinations are in place and with no customers to guide they are finding things to occupy themselves and what is a guide to do when he has got a fully loaded boat, a fish-filled sea and not much else to do? Well, I know what I would be doing and that's fishing.
Head guide at Havoysund, Douglas has been testing some new areas recently and it looks like his thoughts were correct with the very first large Halibut of the season. Thanks, Douglas for sharing your little report and lets all hope we get to see you soon. I will hand you over to Douglas to recall his day's catch:
Nordic Sea Angling Guide Douglas Dahlberg Havoysund Report
170 cm Halibut in Havöysund (solo)
Then I have once again been out chasing Halibut up here in Havöysund, as we still don't get any guests on the destination, I was once again out by myself. Last week I went out on a couple of drifts but unfortunately without any result, so even though the wind blew today, I had a really strong craving to test a place on the high tide.
I decided to just fish with a jig and went away to the place that is 15 minutes away from Havöysund, during the second drift I got a really nice fish show on the echo under my jig but the fish went back to the bottom without biting. I set up a new drift to push over the same spot, which turned out to be a good decision. Next time I passed the same spot, it took a bite at my jig, so I backed the boat up a little against the wind to get the jig back in on the sonar and yes, under the jig was a nice fishing showing on the echo. I wound up the jig 2 meters and stopped, then the fish stepped up and tasted the jig! After an intense fight in hard wind and big waves, I landed a nice fish that I estimated at 145-150 centimetres. Since it was so tough winds right there, I unhooked the fish quickly and let it swim away without being measured just a few pictures on my Go-Pro.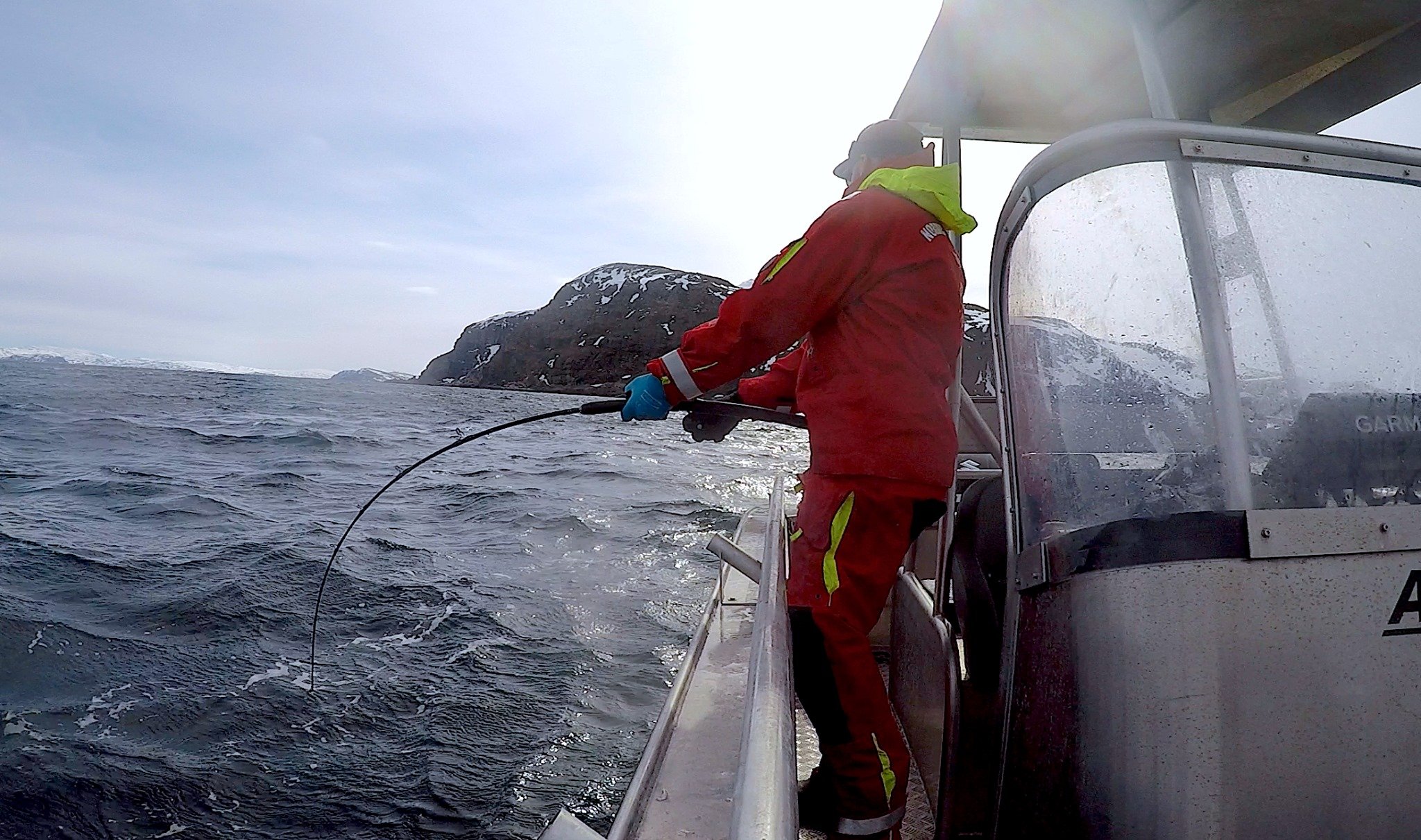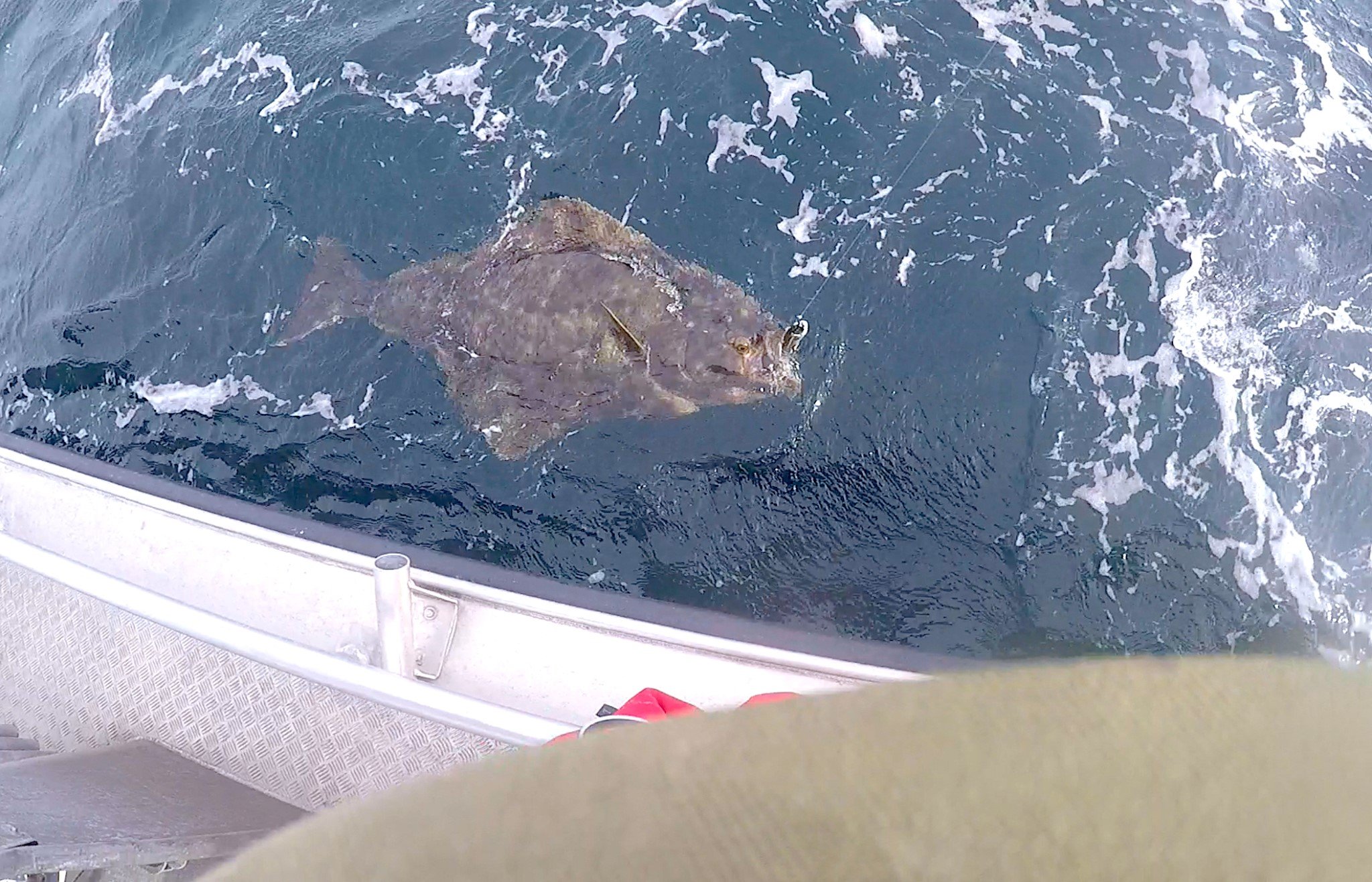 After the fine fish, I felt like I didn't want to do battle with the waves anymore, so I moved to a little nice edge where wind and tide went in the same direction. No more than a few minutes of the drift over the first little edge of the new place before I saw a slightly unclear fish show on the echo coming up from the bottom, quickly followed by a really brutal bite. When I set the hook, it was a little unclear how big it was, but after pumping a little and getting some really heavy head shaking, I felt it was an even bigger fish than first thought. From 50 meters deep, it felt good in my back when it was only 5 minutes ago since I released the last fish back, but with hard clutch and constant pump, I managed to pry up the fish and land it before it got to turn to the bottom again. When I had it by the boat and realised it was so big, I wanted to measure it, and I was pleasantly surprised when the fish turned out to be 170 centimetres long. After that, the fish got to swim back and with this, it feels good that the first 50KG + Halibut was landed for this year.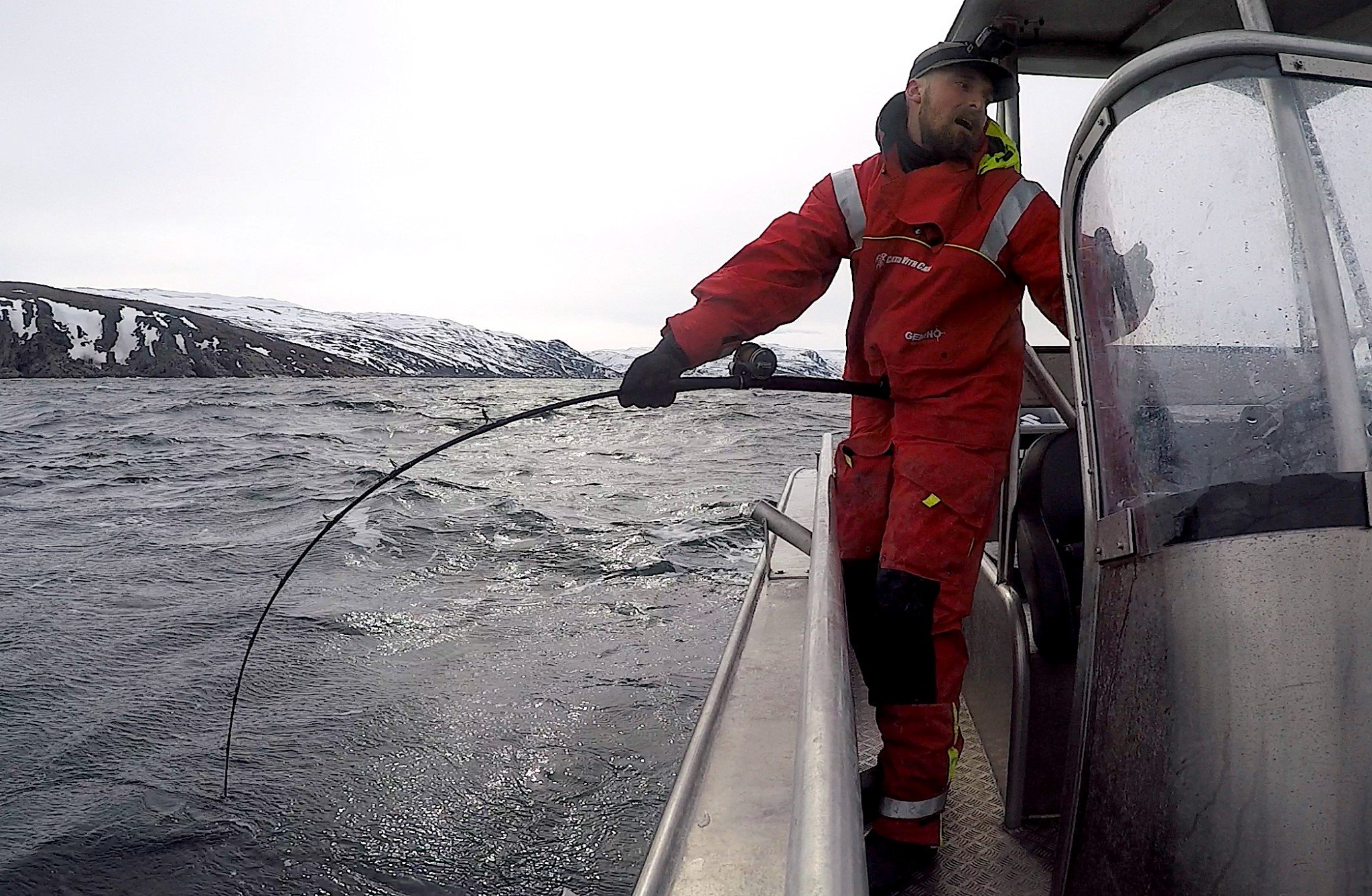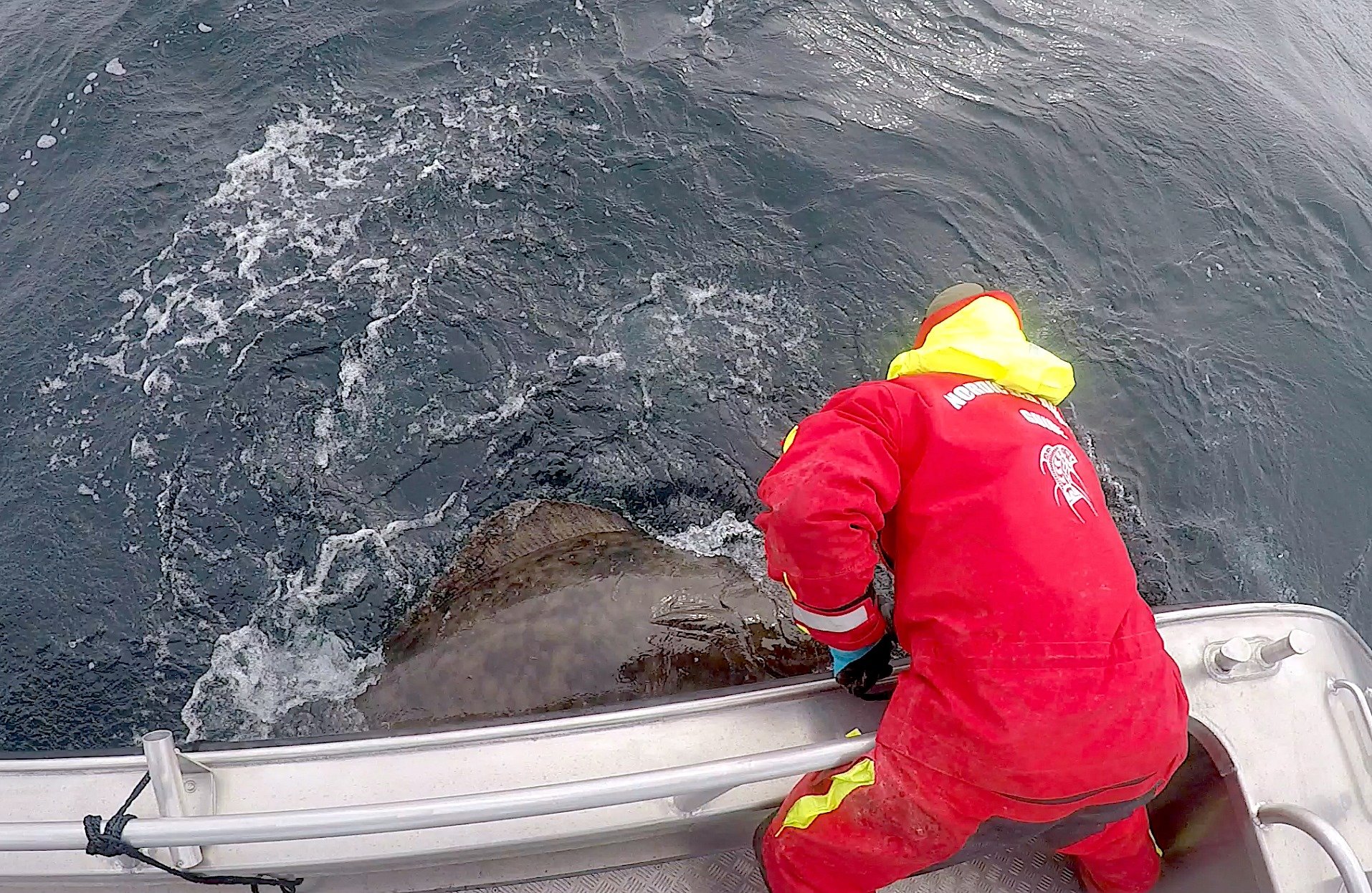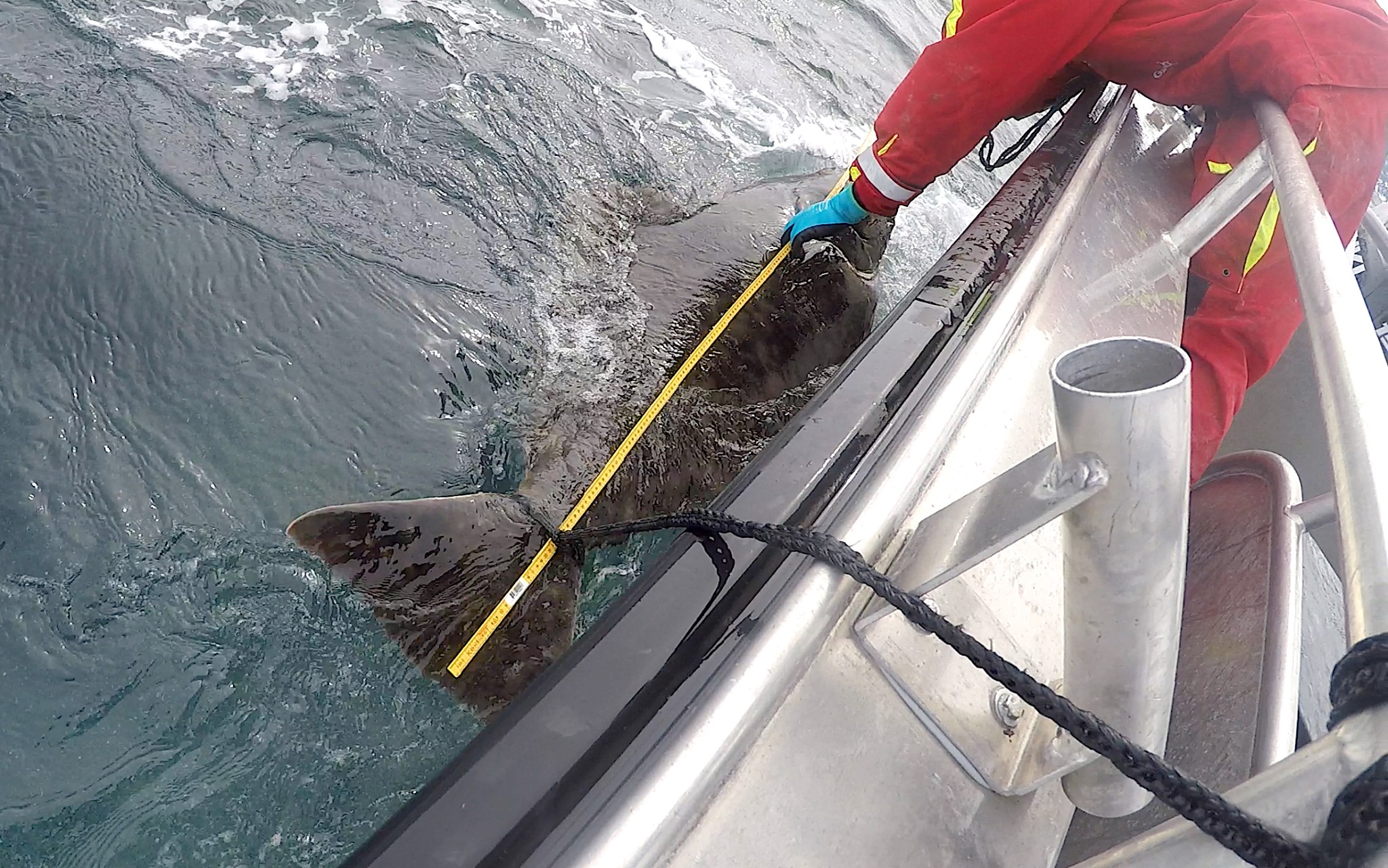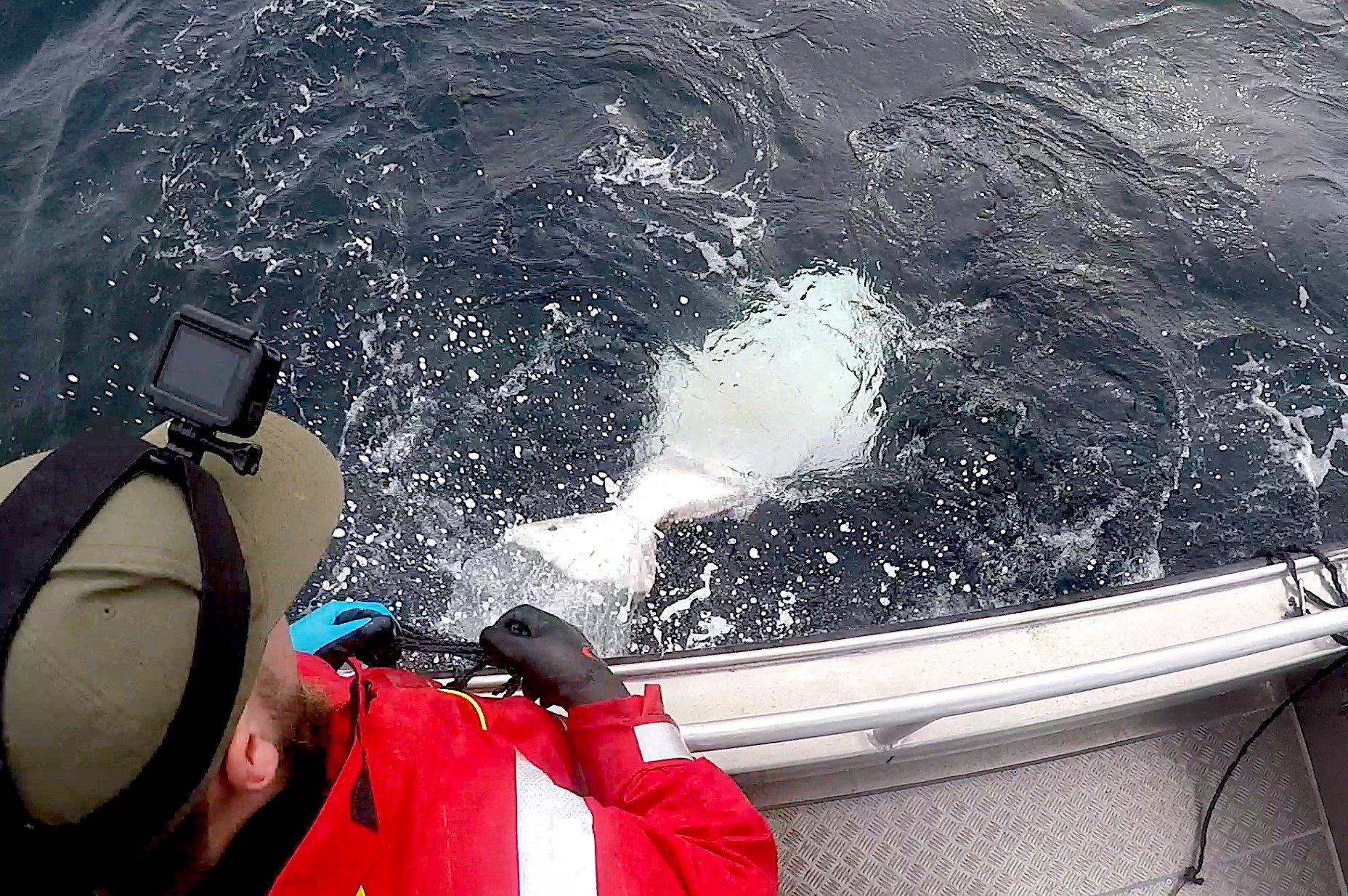 I carried on for another 2 hr long drift, and with the hard wind, I decided to go back to port with a smile on my face and felt like it was enough for today. Tight Lines// Douglas Dahlberg
Thanks Douglas for your update, I bet the guys are itching to get out there. Let's all hope it happens soon. If you would like to secure some dates for 2021 or even 2022 we have some weeks available. You can reach us by calling the office on 01603 407596 or simply click HERE and send us an enquiry.
Tight lines and stay safe
Sportquest