Week 2 Day 1:
Yesterday I welcomed the new to Nappstraumen, 7 keen anglers who were raring to go early this morning.
Without further ado, we set off south of the camp to get some shelter from the howling southwest.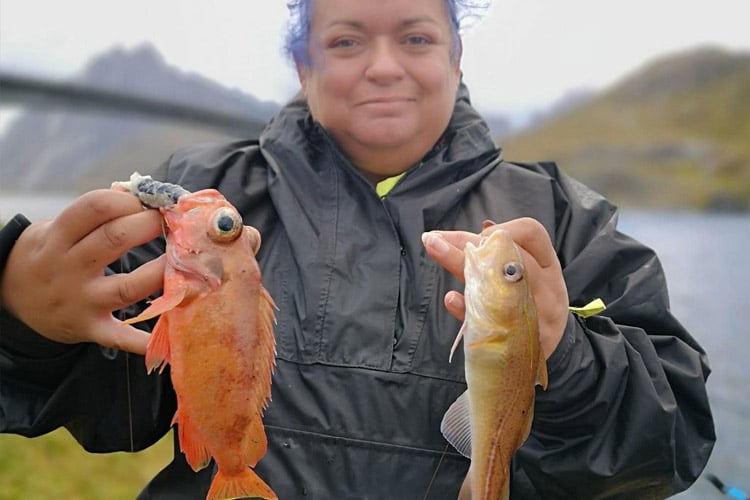 Two Fished the bridge, two fished the ledges at Molnaroddon, and three fished the ledge at the fish farm. With small tides and less-than-ideal weather, opted to fish the deeper marks.
Fishing was very good to start, Codling, Redfish, Coalies, Lumb, Ling and a small Wolfish. Action tailed off through the middle of the day and picked up towards the bottom end of the tide and start of the push.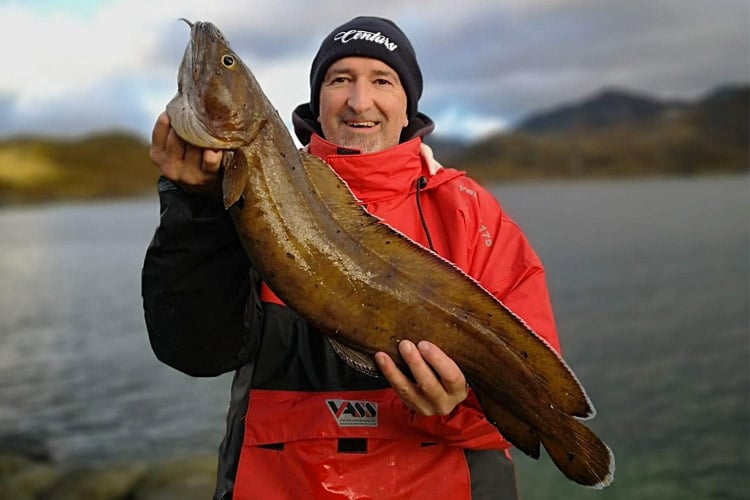 Lumb to 11lbs 14oz, Ling to 5lbs 11oz and some bigger fish lost to the ledges, unfortunately.
Heading North tomorrow, let's see what tomorrow brings.
Week 2 Day 2:
Today we went North in search of some better fish.
A day of two halves for the group, one group managed a few small Codling and managed to hook up to a good Halibut, a screaming run, and a few line peeling runs; the fish got close, went on another run and the mainline parted.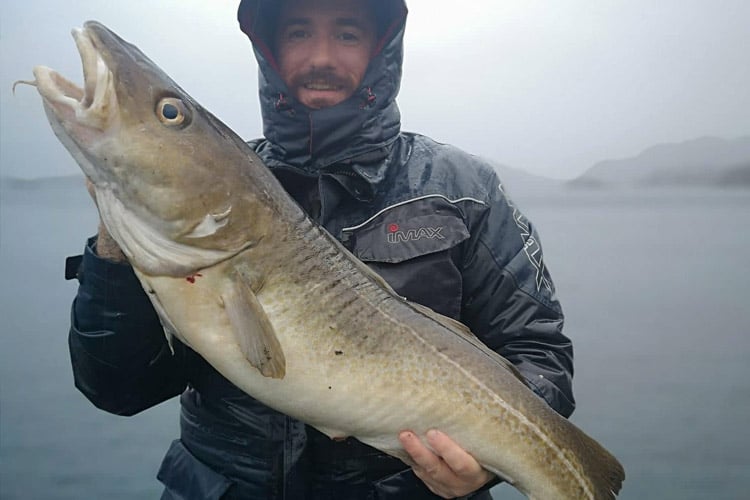 The other group set up on a deeper mark which fished really well; Cod up to 19lbs 8, three hookups to Halibut with one landed.
One of the fish we hooked up to was a serious fish, it could not be stopped. Eventually, working through the hook length, I would've loved seeing the fish's size.
Tomorrow its a visit to the layby.
Week 2 Day 3:
Well, today it all finally came together, took everyone up to the layby in search of Halibut, which has been eluding us so far.
With building tides and calm weather, I was confident we'd see a few fish, and we certainly did.
Within 5 minutes of the first baits going in, Lewis latched into an 18lbs fish.
Next was Andrew with a 13lber.
Then the star of the show, Steve, managed a fish of 61lbs! He followed that up with a 14lber, well done mate, what a cracking fish.
Lewis then hit into a fish just shy of 20 at last knocking. Lots of smiles all around, job is done today.
Week 2 Day 4:
With the winds from the west, we headed south again and fished four separate marks to find some fish.
We fished the Bridge, Cod Rock, The Fish Farm and the Reine fjord.
Multiple big fish were hooked today and lost in close on the ledges.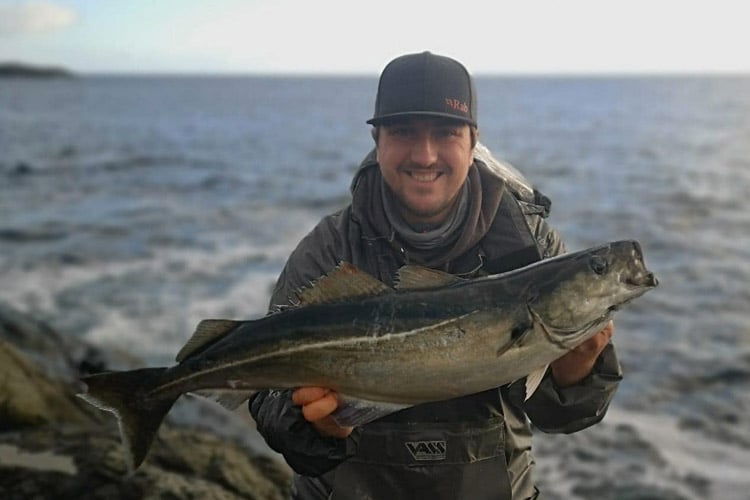 But we found some small Cod, Haddock, Ling, Lumb, Coalies, and Redfish.
The action was pretty steady all day, and we definitely made the most of it whilst it was in front of us.
Everyone had a good day with plenty of bites and fish.
Roll on tomorrow.
Week 2 Day 5:
We headed north again today with strong southerly winds stopping us down South.
Swapped the guys and girls around so they could have a chance at fishing different marks.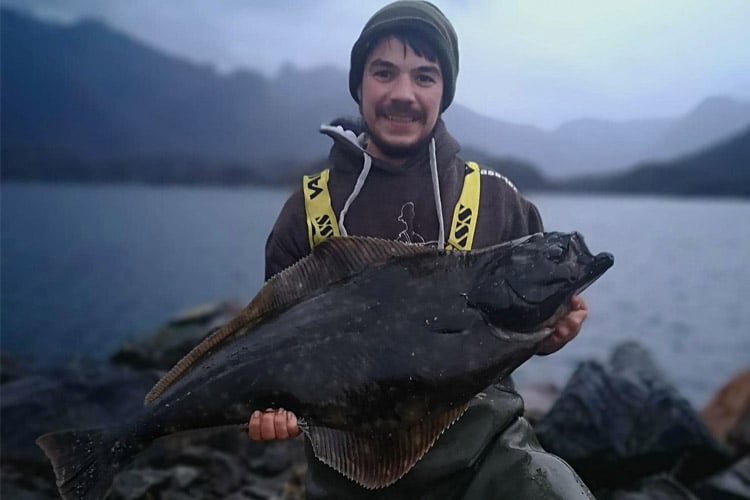 Plenty of bites today, and it was good to see a few Ling today to just under 6lbs. There are also plenty of small Codling and Coalies around, which is good to see.
Fish of the day went to Andrew with a cracking 21lbs 8oz Halibut last knockings.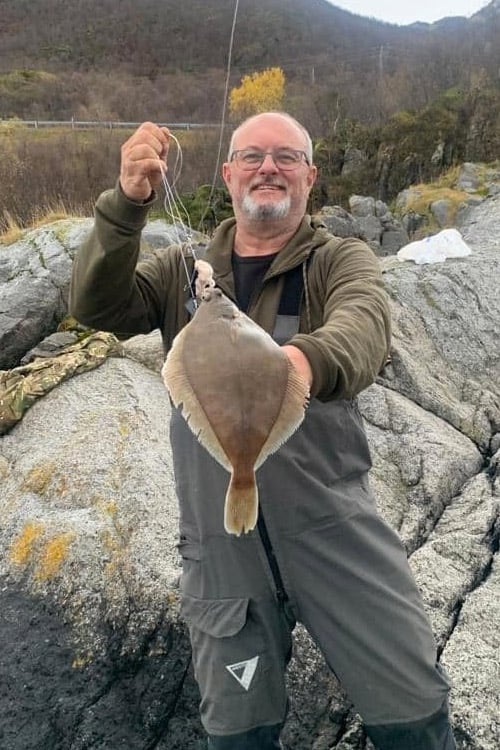 Shocking weather tomorrow, so we will be looking at tucking in on the jetty. Fingers crossed for more Halibut, that's 7 for the week so far, hopefully get into double figures tomorrow and maybe see a good Plaice.
Week 2 Day 6:
Well, today the weather had other plans; raging south westerlies meant we were very limited to where we could fish. But as always, we have to get out amongst it and make the best of what we got.
We headed to the jetty to get some sort of shelter from the weather, with another 3 lads moving onto Rays Rock for the last few hours.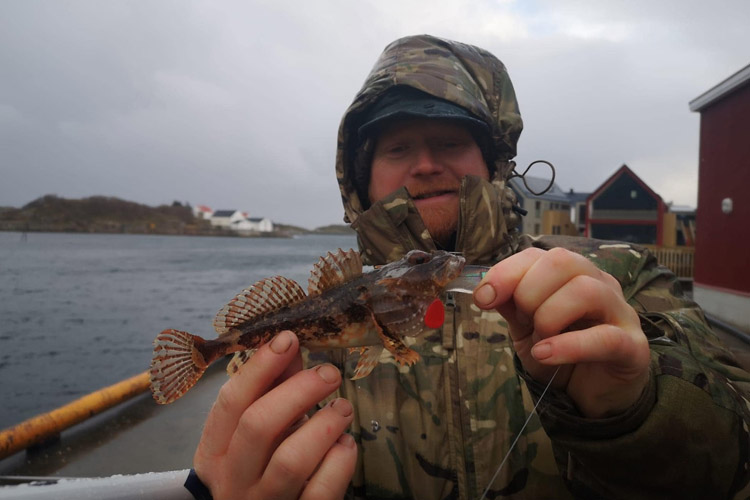 First cast John hit into a Halibut which made me think we made the right decision.
We hit Codling, Dabs, Coalies, Goldsinny Wrasse, and Scorpionfish, but unfortunately, no more Halibut. The weather was really testing today.
This was my last session with the group this week; they've all fished hard and been fantastic company. Look forward to meeting them all again, hopefully very soon.
CONTACT US
If you would like to see more of our fantastic shore fishing tour to northern Norway, you can visit the full tour page here. Alternatively, if you would like to discuss this trip with one of our dedicated sea fishing professionals, you can contact Paul stevens on 01603 407596 or by emailing him directly at paul@sportquestholidays.com.