When people look for a Golden dorado lodge is normally a battle of quality over quantity, well how about both with Pluma Lodge! Not many waters can claim ten fish over 20-lb in a week!
Pluma Lodge week 5
This week we received nine guests, five from the U.S. and three from Argentina. The weather was great throughout their stay, with a few overcast days at the beginning.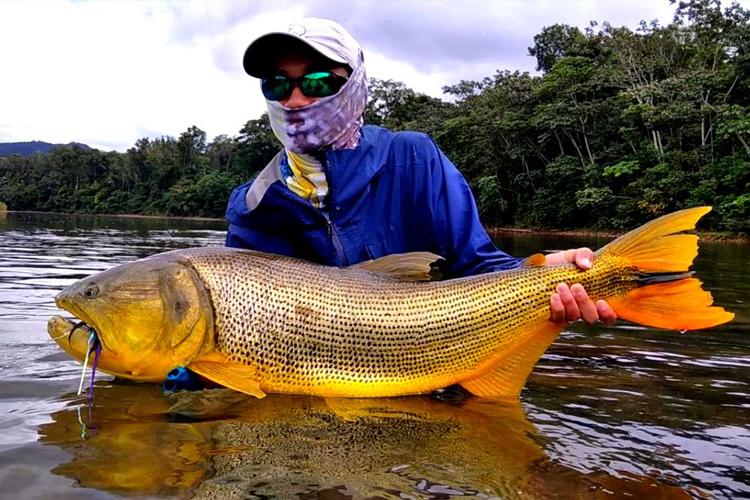 Fishing was stable all week with more than ten fish over 20-lb. landed, and many more fish over 10-lb. We found success mostly in the lower sections, where we used larger flies and intermediate lines. Three fish were sight cast to and caught in the upper areas. We also had a few opportunities of fishing to fish in a feeding frenzy in the upper Itirizama, which was as low and clear as it gets.
Contact us
Does this sound like an adventure you'd like to take part in? Think you could handle the fish that reside in the waters of Pluma Lodge? Then why not take a closer look at the tour page, you'll find all the information you need to get you ready for the trip of a lifetime!
If you have any questions, call our offices on 01603 407596 and one of our experts can assist you with any queries.
Tight lines,
Peter