Weather:
We had mostly sunny days.
Temperatures between: 25 ºC and 40 ºC
River Conditions:
The river kept dropping until the middle of the week, and then finally stabilized.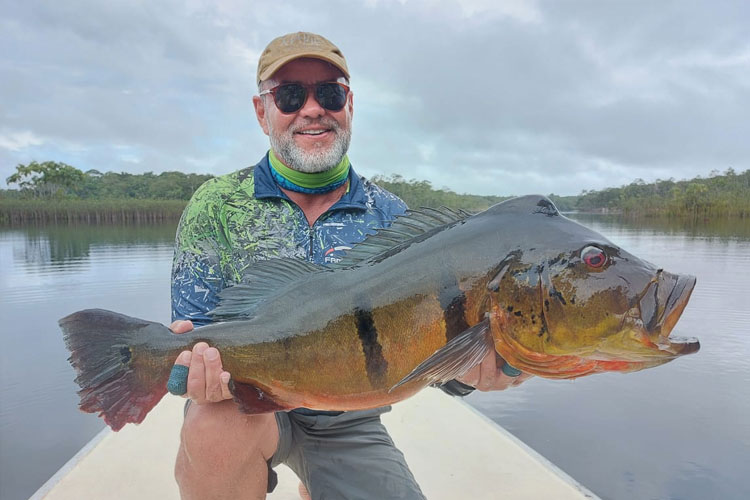 Fishing Summary:
With the water dropping, fishing gradually improved.
The anglers started to have better shots with big fish.
Number of anglers: 12
Peacock Bass caught: 405
Temensis over 10lbs: 12
Temensis over 15lbs: 12
Temensis over 20lbs: 1
Highlight of the week:
Our friend Dalmo, a Brazilian angler, returned to seek his revenge against last year's conditions – high water and slow fishing. He saw some big fish last year, and the image of those monsters has haunted him ever since, forcing him back to the river to try his hand at catching one. The storybook ending came true, and not only did he knock those big Peacock Bass off his bucket list, he did so in style. On the last day of the week, he caught a monster 88 cm., 22 lbs. Peacock! That is now his personal best, but we are looking forward to attempting to break it in the years to come! Congratulations, Dalmo!
See you next week!
Rafael Marques and The Marié Guides.
CONTACT US
If you would like to learn more about our Rio Marie Lodge tour, you can visit the full tour page here. Alternatively, you can contact our fly fishing expert, Peter Collingsworth, on 01603 407596 or by email at peter@sportquestholidays.com.