Weather: We had a sunny week with little rain.
Temperatures between: 28ºC and 37ºC
River Conditions: Water level kept dropping during the week but started to stabilize.
Fishing Summary: This week happened at the first headwaters camp of the season, in parallel to the regular fishing from our mothership. Water was low and our guides had to adapt to find the fish on the river, as many of the regular fishing spots were nearly dry.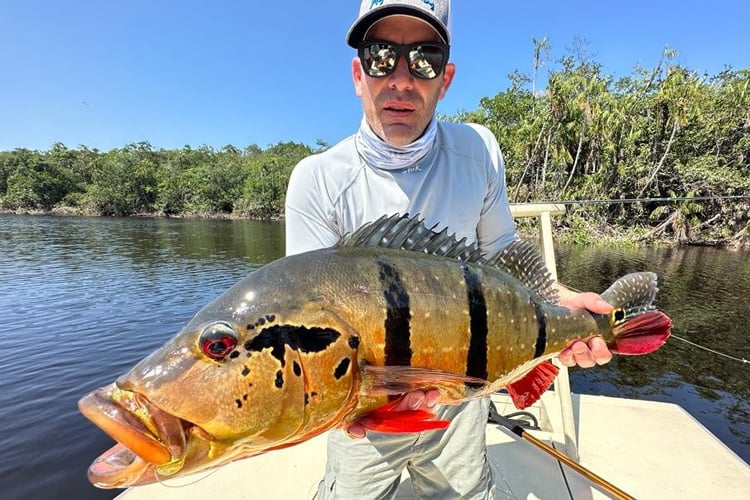 Fishing Stats:
Group: 12 anglers
Butterflies Caught: 645
Temensis Caught: 75
Temensis Over 10lbs: 16
Temensis Over 15lbs: 23
Temensis Over 20lbs: 12
Temensis Over 80cm length:16
Temensis Over 90cm length: 01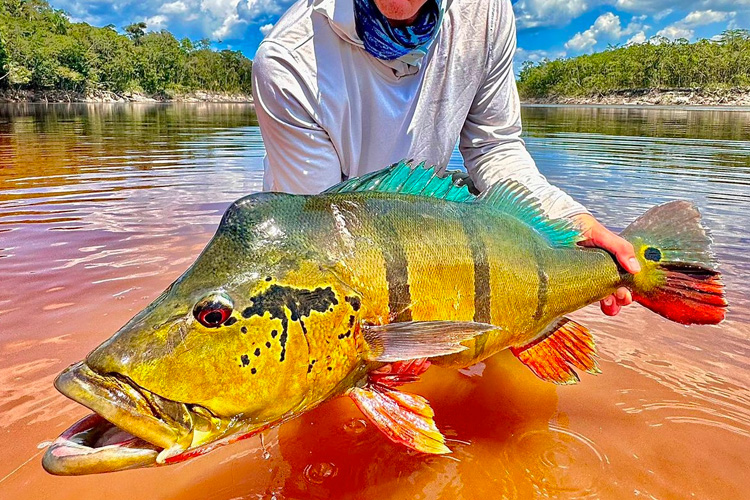 Highlights of the week:
The Rio Marié is not known by "Rio de gigantes" for nothing. In fact anglers are naming it River of Records. Collecting several world records during the years, it earned the well deserved fame of being the river with the biggest peacock bass in the world. But the record output is far from over. The Marié river keeps living up to its name.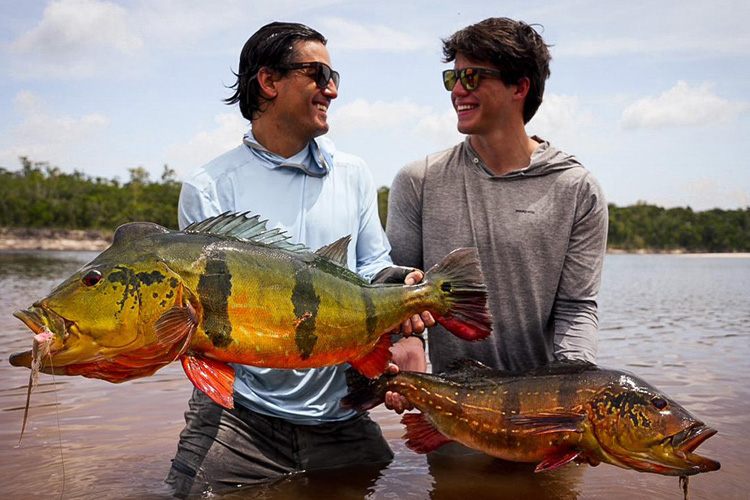 Brent Van Niekerk and Pamela W. Salles know that. Respective anglers broke the previous All Tackle Length and 16lb Class Leader World Records for Temensis Peacock Bass!! What a week! What a river! Congratulations Pam and Brent!! What more surprises the waters of the Marié still holds for us?
Rafael Marques and The Marié Guides.
CONTACT US
If you would like to learn more about our Rio Marie Lodge tour, you can visit the full tour page here. Alternatively, you can contact our fly fishing expert, Peter Collingsworth, on 01603 407596 or by email at peter@sportquestholidays.com.