The latest report from our guides at Rio Marie Lodge is in, and it looks like another fantastic week at the amazonian paradise, with over 600 Peacock Bass landed!
CONDITIONS
Weather: We had mostly sunny days with some rain mixed in on the other days.

Temperatures between: 25ºC and 40ºC

River Conditions: The Marié River's water levels are still pretty low.

Fishing Conditions: We started the week at the bottom section of our fishing zone, and the Marié stayed at a pretty low level, but started to slowly rise during the middle of the week.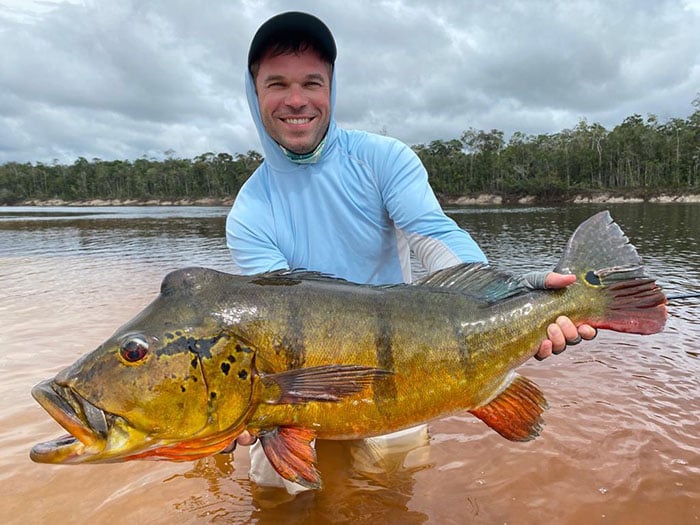 FISHING STATS
Number of Anglers: 9
Peacock Bass Landed: 630
Peacock Bass Over 10lbs: 16
Peacock Bass Over 15lbs: 3
Peacock Bass Over 20lbs: 3

Highlight of the Week: Again, fishing the Marié's sandbars is incredible, and we continued to fish those banks a lot this week. However, the highlight this week goes out to Nathan and his brother Matt, who not only managed to catch giant peacock bass while throwing giant muskie flies but also hooked a big catfish on the fly, which came unbuttoned due to a piranha biting the fly line during the middle of the fight.

Sometimes the Amazon gives you unexpected visitors, but that is what makes fishing here so thrilling!

The Marié Guides.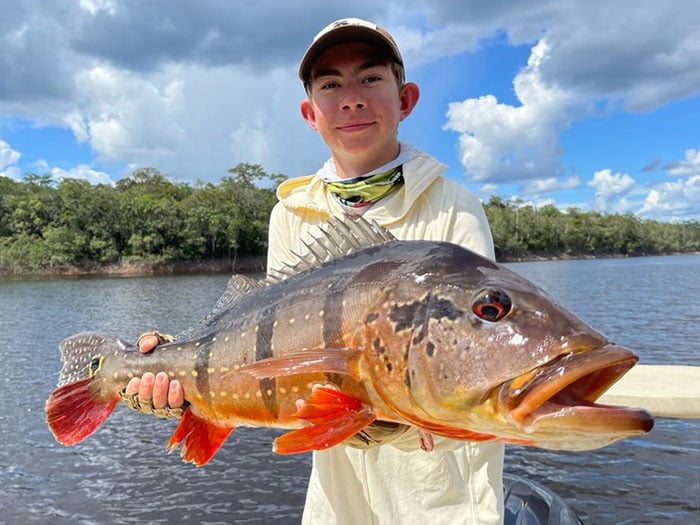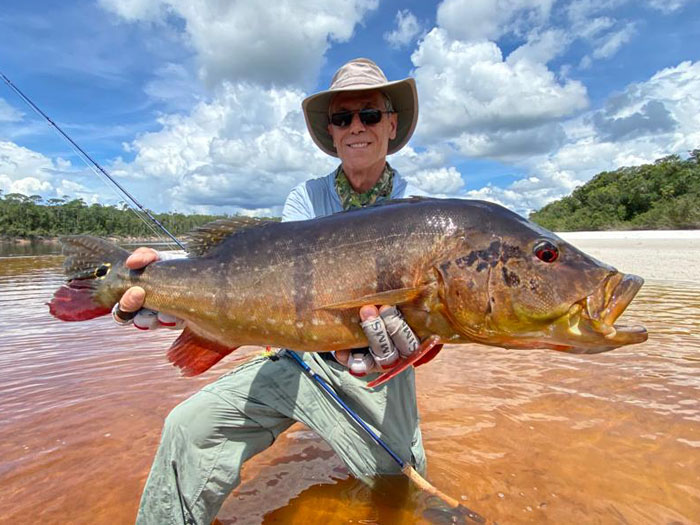 CONTACT US
If you would like to learn more about our Rio Marie Lodge tour, you can visit the full tour page here. Alternatively, you can contact our fly fishing expert, Peter Collingsworth, on 01603 407596 or by email at peter@sportquestholidays.com.