Weather: 
We had a mix of rainy and sunny days.
Temperatures between: 21 ºC and 35 ºC
River Conditions: 
The river kept rising fast during the whole week.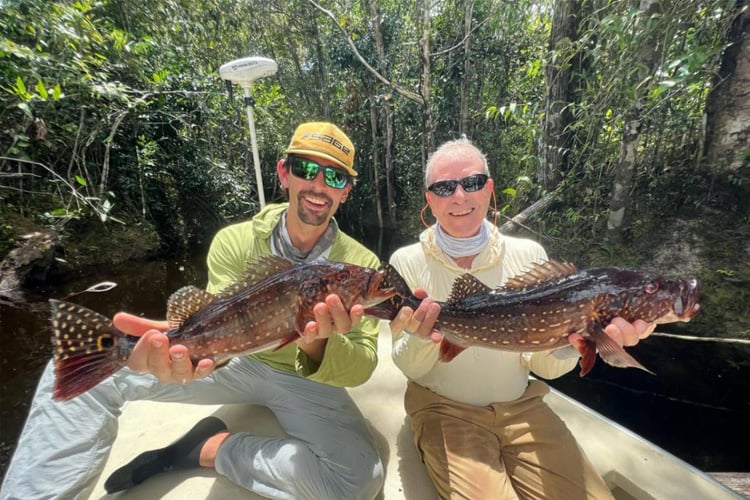 Fishing Summary: 
Fishing was slower due to the high water. Still, the anglers managed to catch a few nice fish during a week of abnormally tough fishing.
Fishing Stats:
Number of Anglers: 5
Peacock Bass Caught: 103
Temensis Over 10lbs: 4
Temensis Over 15lbs: 2
Temensis Over 20lbs: 0
Temensis Over 80cm length: 1
Highlights of the week:
Mauricio, an experienced offshore saltwater angler, was fishing for his first ever Peacock Bass in the Amazon. Of course, as a newcomer, luck was on his side. His first Peacock was nothing less than special – a beast taping around 82 cm. in length! Even with good fishing conditions, this is still a fantastic accomplishment! Congratulations, Mauricio!
Rafael Marques and The Marié Guides.
CONTACT US
If you would like to learn more about our Rio Marie Lodge tour, you can visit the full tour page here. Alternatively, you can contact our fly fishing expert, Peter Collingsworth, on 01603 407596 or by email at peter@sportquestholidays.com.