Weather: Most of our days this week were sunny and clear.Temperatures between: 25 ºC and 40ºC
River Conditions: Water started to drop and the conditions were more than perfect.
Fishing Summary:
After a tough day one, the water in the rapids dropped and positively impacted the fishing for the rest of the week. The fish became active and easier to target, with lots of opportunities to sight cast to fish above 20 lbs.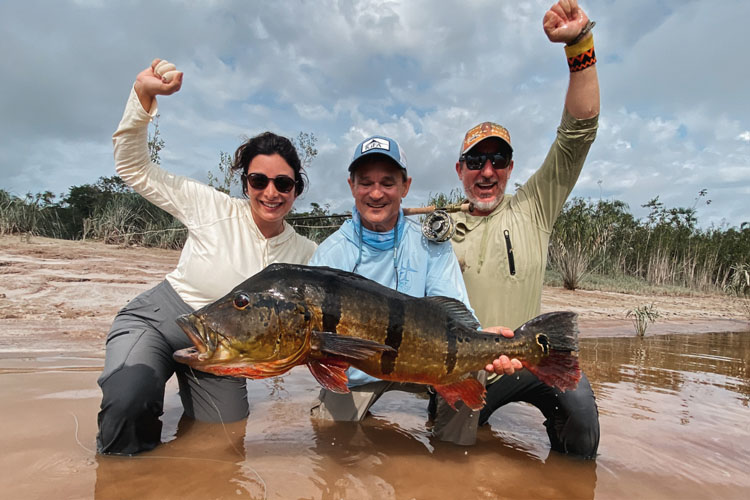 Fishing Stats:
Number of anglers: 2 From Brazil, 8 from USA and 2 from United Kingdom
Peacock Bass caught: 537
Temensis over 10lbs: 15
Temensis over 15lbs: 28
Temensis over 20lbs: 8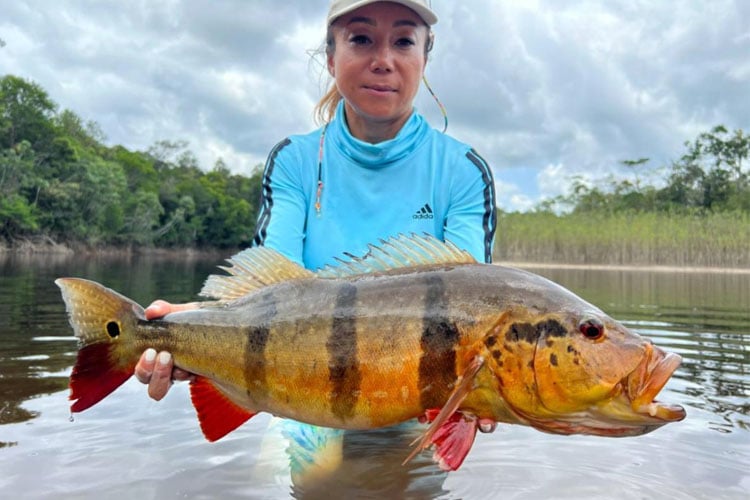 Highlight of the week:
Who else wouldn't like to catch monster peacock bass on a popper? Imagine doing that more than once and using 20 lbs. test leader? That's what Jeff did! Not only did he land several big fish on poppers, but while fishing with an IGFA legal 20 lbs. class leader, Hakarvy landed a massive 89 cm. long Peacock Bass!
Which became the new pending Fly Fishing World Record for Peacock Bass Length! Congratulations, Jeff! And of course, we cannot forget to mention another legend who visited our waters last week.
Chico, who showed us how experience and technique can overcome age in search of big fish, and with flawless casting skills, didn't leave without a photo holding his 20 lbs. Peacock Bass! Congratulations, Chico!
See you next week! The Marié Guides.
CONTACT US
If you would like to learn more about our Rio Marie Lodge tour, you can visit the full tour page here. Alternatively, you can contact our fly fishing expert, Peter Collingsworth, on 01603 407596 or by email at peter@sportquestholidays.com.