With the Skrei Cod coming in closer, we are hoping to see some fantastic action soon! Ill pass you over to Johan for his write up from the week. –
Skrei Cod are getting closer
Now the Cod are finally starting to get closer to the Lofoten islands, and we can now reach marks in our usual places about 20-30min from the camp. However, the last time has been characterized by powerful winds and large waves that have limited fishing to the immediate area for Halibut and Plaice. We have also caught some nice Skrei around 10kg on the south side, and another boat managed to land Skrei up to 20kg here.
But the best Cod fishing right now seems to be on the outside Lofoten, so now we are just waiting for the weather to get better so we can get out to these places again!
As we mentioned earlier, the Halibut fishing has been stable, and we have still managed to land at least one Halibut every time we have been out, we also had several contacts that show that there is a lot of fish in the area.
Our former colleague André Starkenberg came to visit and took a trip with our guide Johan Mikkelsen and his girlfriend Anne where they quickly managed to catch a couple of nice Plaice and a nice Halibut for André of 115cm.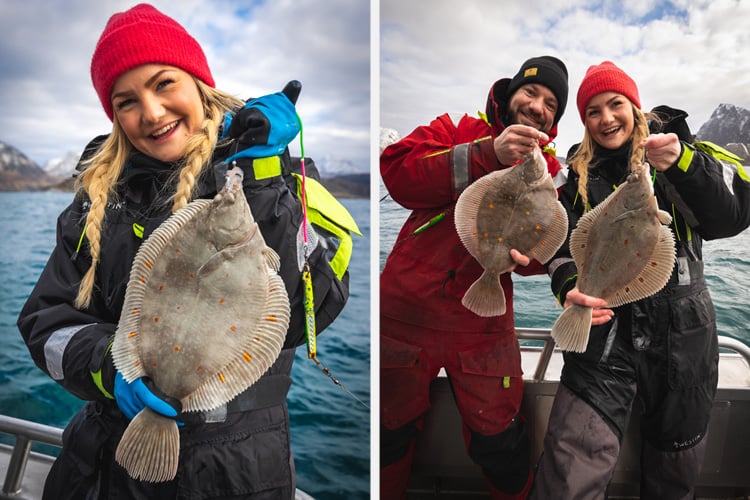 We also had a group that booked a boat for a day and tells of an extraordinary meeting with a group of killer whales that hunted herring all the way to the surface. A fantastic sight, and on the way back, they also found a good shoal of Skrei Cod and quickly caught six nice ones before they decided to go back to the camp.
To illustrate how fast the weather changes this time of the year in northern Norway, the pictures below were taken at 5-minute intervals.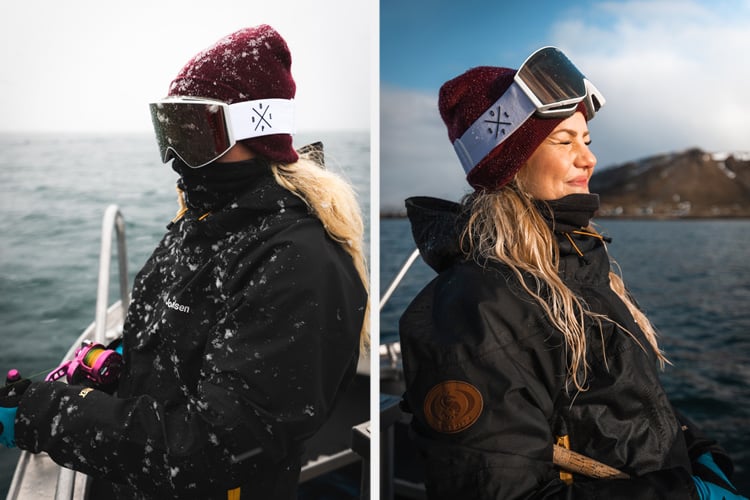 Now we hope for better weather and more wonderful reports from our camp Nappstraumen here in Lofoten.
Tight lines,
Johan Mikkelsen
Contact us
We do still have the odd week available for the 2022 season at Nappstraumen in our luxury Cabins. If you would like to join us at the famous Lofoten Islands destination call us on 01603 407596 or email us info@sportquestholidays.com.
Tight lines,
Paul