Yet again, the guys over at Nordic sea angling have absolutely smashed it out on the waters of Nappstraumen. I'll hand it over to Johan for his write up on the week –
Surface Halibut and a fantastic day at sea!
The last two days have offered fantastic fine weather and successful Halibut fishing just a stone's throw from the camp and an incredibly cool experience with a surface-hunting Halibut.
Our guests and mechanic Mats also found a lot of willing Cod today. It has been a slow start for the Skrei fishing here in Lofoten, but today the arms hung far down to the knees of our guests after catching incredible very nice Skrei!

Our mechanic told us that it was completely full of fish and today they were really on the feed. After just over two hours of fishing, he had to stop to go home and take care of all the nice fish and rest his back after the successful day! The top fish was about 16 kg but there was a lot of fish at around 10 kg. Our guests also came in with the slopes filled and big smiles. An absolutely wonderful day!
I myself had a booked Halibut guiding session with the guests, we managed to land 3 nice Halibut with a top of 120cm.
Wonderful weather and good activity with Halibut, a perfect day at sea! Today I also guided a family who had their sights set on Halibut, despite only a half-day guided tour of 4 hours, we managed to land 2 nice Halibut and that we got to experience something that we will remember for a long time to come!
We saw a large Halibut chasing a baitfish on the surface. At first we only saw a large splash but then we could see how a smaller baitfish tried to escape where the halibut repeatedly attacked the fish in the surface. After 5-6 attacks, the sea was calm again and probably the Halibut had finally managed to get hold of the fleeing baitfish. An awesome experience we will never forget! Even as I guided the day before was also out today and managed to land a nice Halibut of 119cm! All this just minutes from our camp!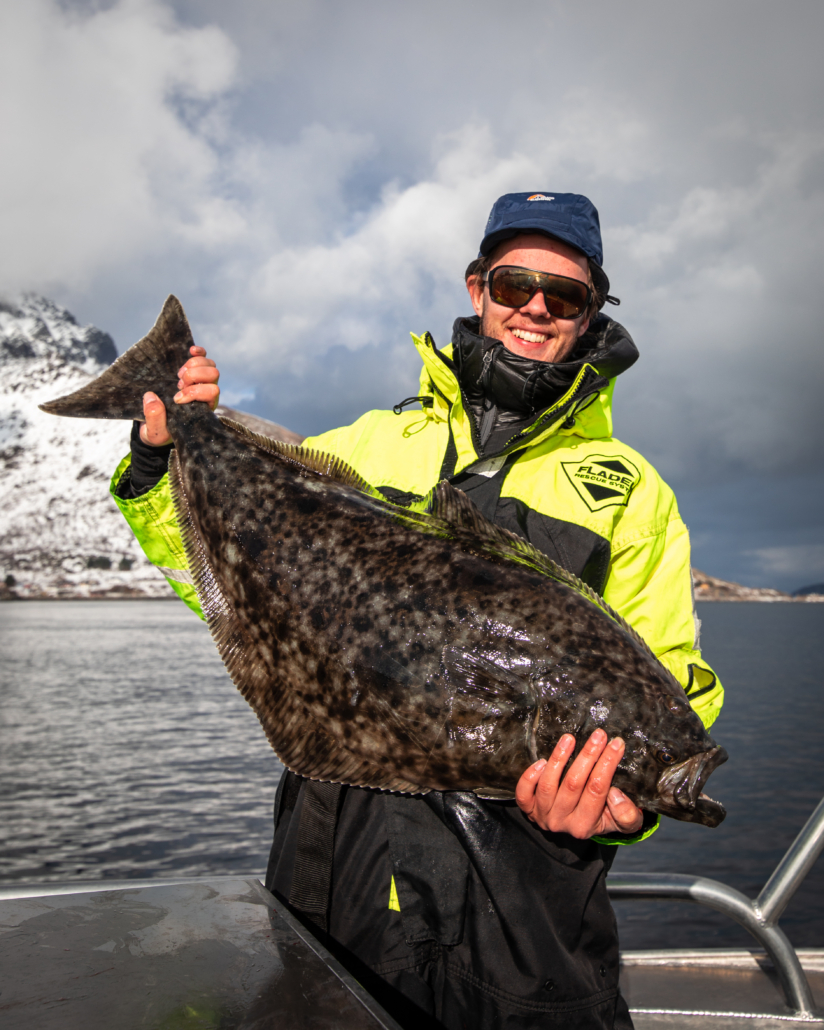 Now, however, we have a little worse weather at the entrance but we hope the Halibut fishing continues to deliver and that we get out on the Cod again!
If you live in Norway, do not hesitate to contact us for a fishing trip with us as we have a lot of time off due to current travel restrictions. Just rent a boat or why not book a day of guided fishing where everything is included, contact us for more information!
We are ready!
Tight lines,
Johan Mikkelsen
Contact us
We do still have the odd week available for the 2022 season at Nappstraumen in our luxury Cabins. If you would like to join us at the famous Lofoten Islands destination call us on 01603 407596 or email us info@sportquestholidays.com.
Tight lines,
Paul