Some giant Dorado at Tsimane — what a week! Please check out our most recent fishing reports below.
Pluma Lodge
It was great to welcome back our long-time friend Jako. Jako brought Eugene, Ferdinand, Brian, and Louie from South Africa, as well as Diane, Chris, Matt, and Mike from the U.S. 
The weather continued to be perfect at Pluma Lodge until we had rains at the headwaters on Thursday, which made the fishing challenging on the last day.
We had great fishing in terms of quality again, with more than 10 fish over 20 pounds landed during the week, including one by Mike in very tough conditions on the last day. Every stretch of the river was productive, and the upper sections were very technical, as usual. However, this did not stop Jako from sightcasting to and landing the biggest fish of the season in this section — a resident Dorado estimated at 40 pounds!
Secure Lodge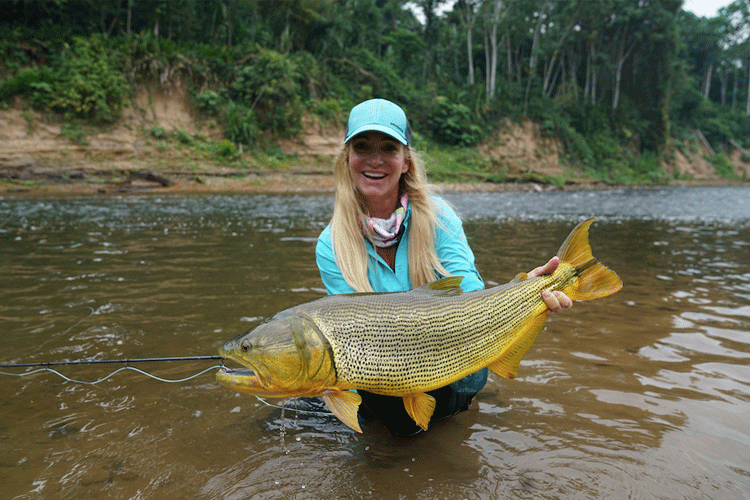 It is almost the end of the season, and it has been a bit dry with only a little rain in four months. The water is very low (which demands very technical fishing), but despite the challenge, everyone experienced great Dorado and Pacu action.
This time we welcomed a group of six anglers — all from the U.S..
Among the many highlights at Secure lodge, we had a new grand slam upstream that consisted of Dorado, a Pacu, and a Yatorana. We also had incredible opportunities and hookups on feeding frenzy situations, and every angler landed a Pacu. Anglers had success fishing with dry flies downstream from the lodge, even catching an amazing 23-pound Dorado on the surface with a big cicada imitation.
Agua Negra Lodge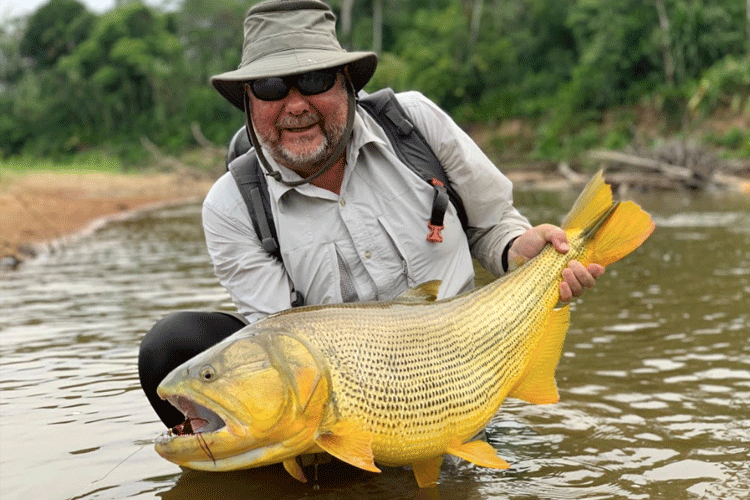 Last week we were joined by five friends from Norway, who visited Tsimane for the second time. Vidar, John, Rolf, Simon, and Øystein all enjoyed an amazing week at Agua Negra. 
We spent most of the week fishing the Agua Negra and the Chimoro and two days on the main Secure River. We had a mix of weather during the week, with some rain, and we didn't really have any hot days. 
Changes in the pressure caused the fish to move and start feeding, and sure enough, we landed a really good number of big fish, including some very nice pacu. We also had a really good day fishing for Yatorana and medium-sized Dorado on dry flies on the upper sections of the Chimoro. 
The biggest fish of the week was caught by Rolf, and it was a monster 35-pound Dorado on the Lower Agua Negra.