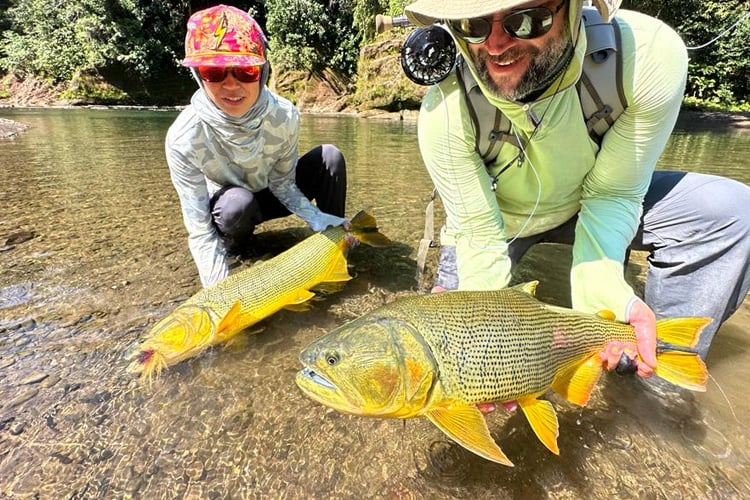 In our fourth week of the helifishing program, we had the honor of having a group from the United States, led by Luis. We also had Ray "the Beast" Malone for the second week in a row. We had good weather conditions and were able to fly to the furthest headwaters of our basin. On one hand, the full moon made dorado and pacú fishing a little slower, but on the other hand (as the natives who know and predicted) it made the big catfish activate, and we landed two on streamers and lost another couple.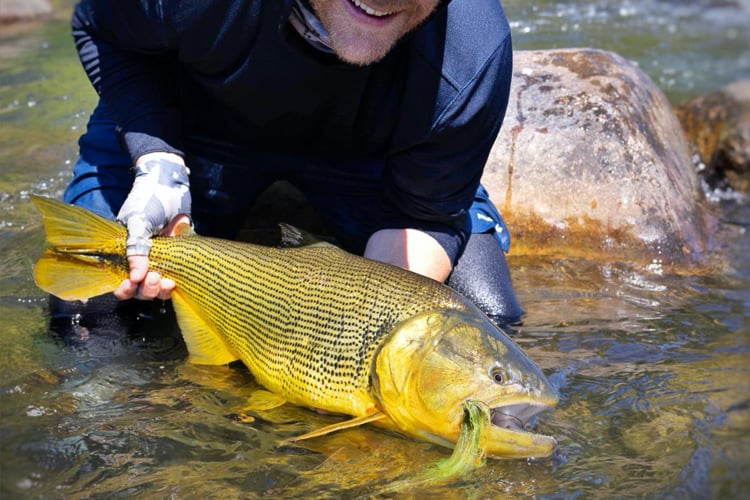 In week ten of the season, we hosted a group of six friends from the United States and one angler from Canada. We started the week with dirty and cold water, driving the dorado into the shallows to look for sabalo. These conditions gave us the chance to find feeding frenzies in the upper sections using floating lines and streamers.
When the Cree River improved with low and clear water the fishing became more technical, but despite that our anglers found ways to get into nice fish, especially in the camp waters.
The creeks also gave us good trophies including three pacú—and one was the biggest landed so far this season: a 20-pound jungle permit.
The biggest fish of the week was a 21-pound dorado landed in the regular upper beat by Greg Willoughby fishing floating lines and a small purple streamer.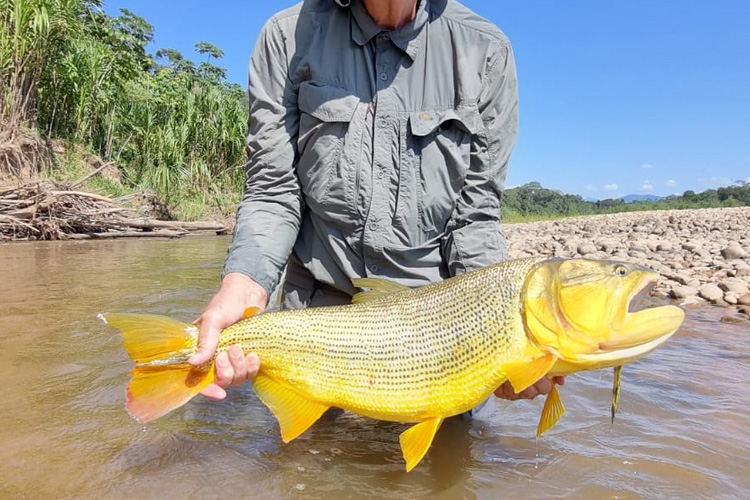 On the tenth week of the season at Pluma Lodge we hosted a group of British friends, four of them coming for their third time. We were treated to excellent weather conditions and plenty of action. Every angler got it golden trophy, including pacú on streamers.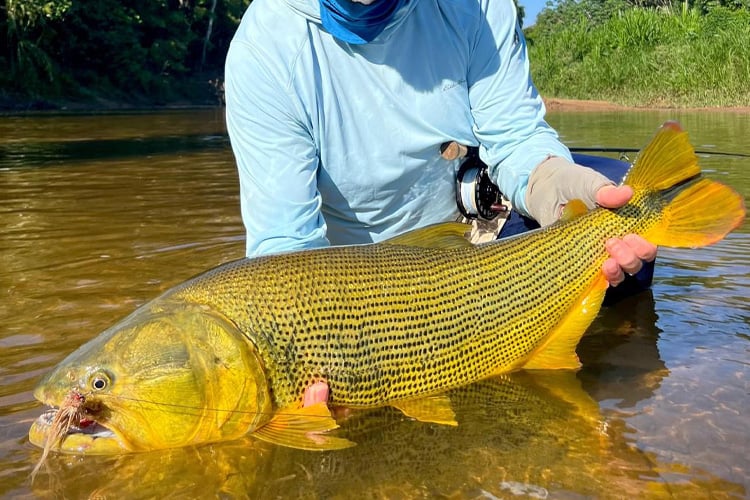 Last week we were visited by five good anglers from the United States and one from Canada.
Fishing was difficult in the main Sécure River due to the big change caused by the last significant rain, and the water remained colored. The Agua Negra and Chimoro were the waters that gave us the most chances this week, and we were able to catch several good dorado, a pacú, and some yatorana, but unfortunately due to the technical fishing in clear waters we could not land many of the fish that we had on.
By the end of the week, we landed two dorados over 15 Ibs., as well as one medium-sized and one large pacú.
CONTACT US
Do you think you could handle the Dorado that reside at Pluma, Secure, Agua Negra and our brand new Heli fishing tour? You can take a closer look at the tour page, where you'll find all the information you need to get you ready for the trip of a lifetime!
If you have any questions, call our offices on 01603 407596 or email us on info@sportquestholidays.com and one of our experts can assist you with any queries.