We welcomed seven anglers for the second week of the season — six South Africans and Bolivian Tommy Kuljis, who was visiting us for the second time.The week began with high, colored water and low temperatures, with conditions getting better throughout the week. The upper section of Sècure River was very productive and with a good number of fish. Our fishermen had the chance to get very nice dorado almost in every piece of structure.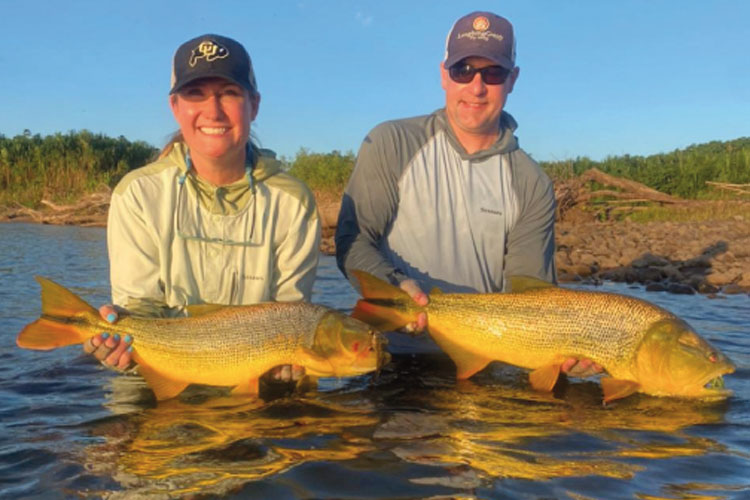 Everybody split in two groups and went camping, and what we found up there was even better — from big schools of dorado cruising the shallows, to massive fish in pocket crystal-clear waters.The biggest fish of the week was a headwater resident 22-lbs. dorado caught by Dave Curtis in one of the last casts of the week.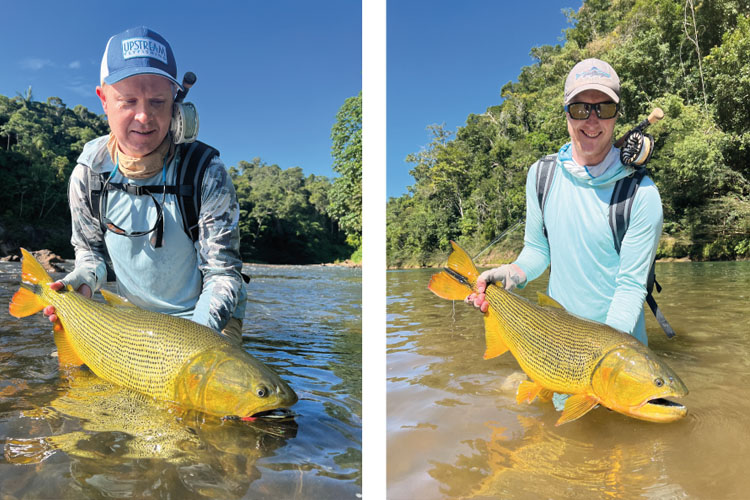 This week we welcomed seven guests: Diego and Jose (first time fly fishing) from Colombia, Alexander from Italy, Jackes and Connor (father and son) from the U.S., and Dan and Jessie from the United States. The weather was sunny the entire week, and water levels were still low, clear, and extremely cold.An average of three fish over 20 lbs. were landed, plus many others in the 10 to 15 lb. range. The main Pluma and lower Sècure were very productive, bringing us large numbers of fish.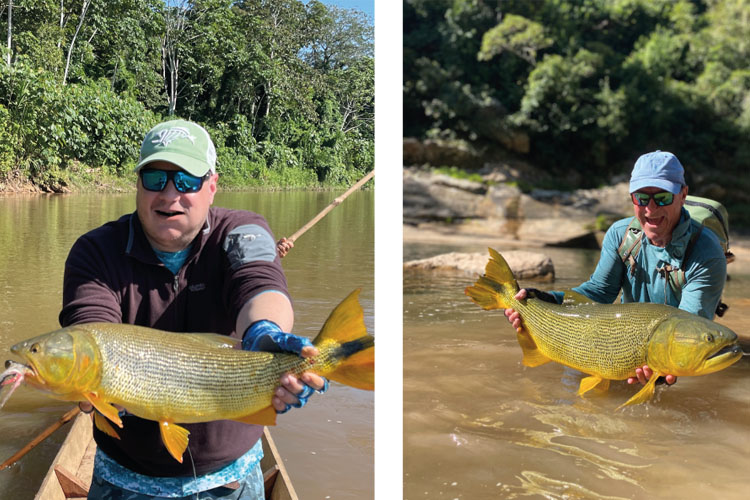 Big black deer streamers were the key. The upper sections are very technical right now due to the extremely clear water conditions. All river sections are showing a healthy population of baitfish and dorado, we are looking forward for the next week with warmer water temperatures.
CONTACT US
Do you think you could handle the Dorado that reside at Pluma and Secure Lodge? You can take a closer look at the tour page, where you'll find all the information you need to get you ready for the trip of a lifetime!
If you have any questions, call our offices on 01603 407596 or email us on info@sportquestholidays.com and one of our experts can assist you with any queries.