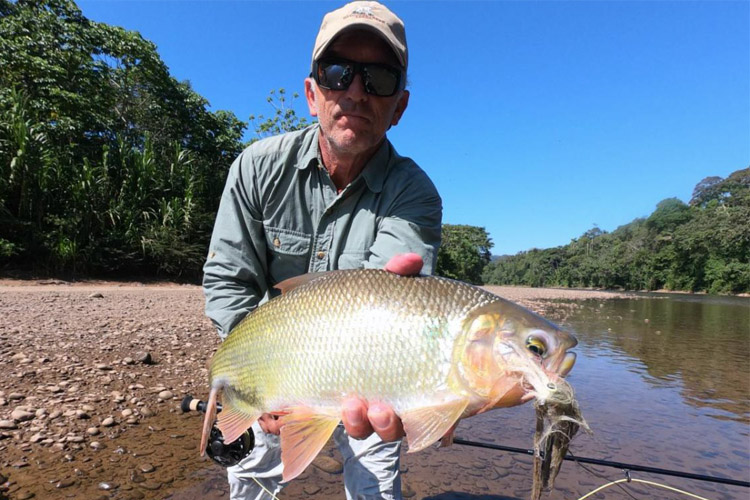 This week we were happy to host the famous TV program Sporting Classics, with Chris, Annie and Nate, Steven and Caroline, Brad and Williams, and John and Daniel's photography staff, Trent and Cole from Denver. The weather was good the whole week, with crystal-clear water.
The group landed four fish over 20 pounds, and many Dorado in between 7 and 12 pounds. They also landed 7 Yatoranas and had some Pacú strikes. We also must mention the giant Catfish which Annie hooked and caught the last day.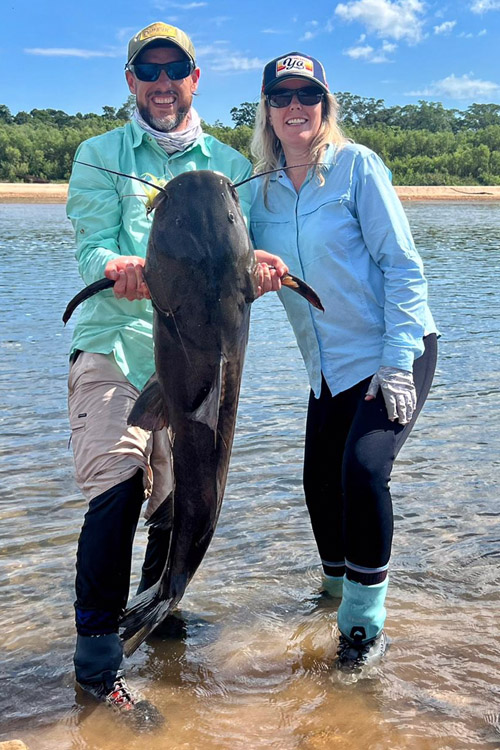 Feeding frenzies were constant on the Main Pluma, but the Secure sections were the true revelation, with the upper Pluma and Itirazama gave us numerous possibilities of prize fish. The group left Pluma with tons of footage, video, and pictures of an awesome experience, and we look forward to have their show again.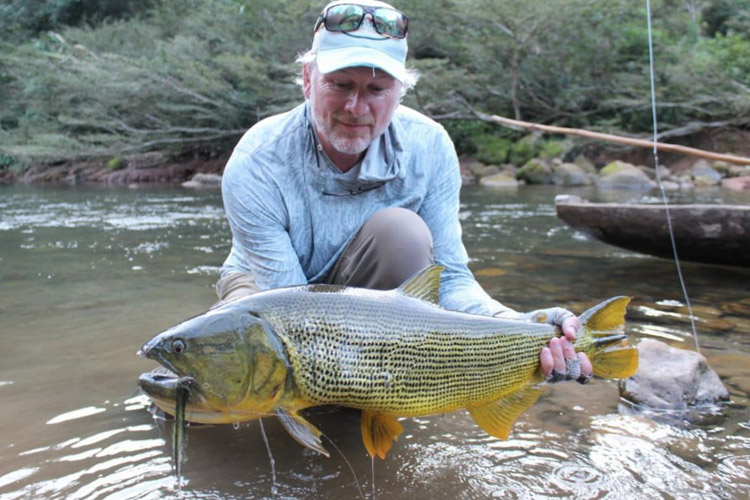 Very nice weather and low water conditions during the whole week brought many great moments with four very good anglers from the USA: Paul and David, and Davin and Adam who had been fishing together for a long time.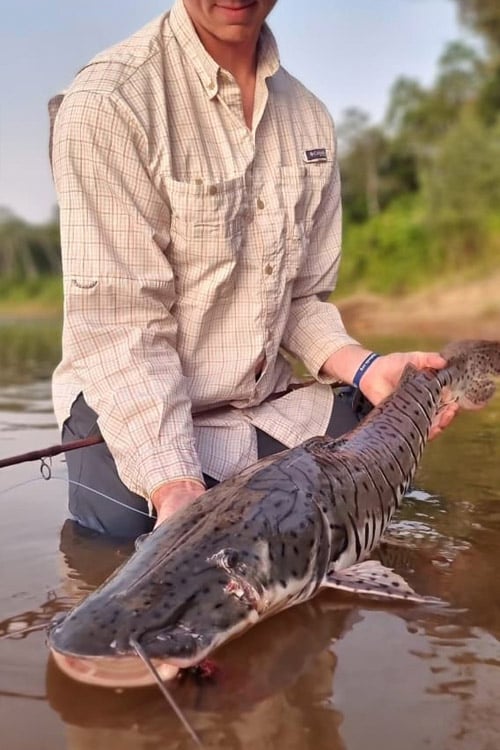 We spent most of the week fishing the structures of our main river, having many chances for big Dorado and some great Catfish on fly. We also hiked the Agua Negra, spending one night camping out with each group. We were treated to super clear water and many chances for big Dorado and Pacú while camping.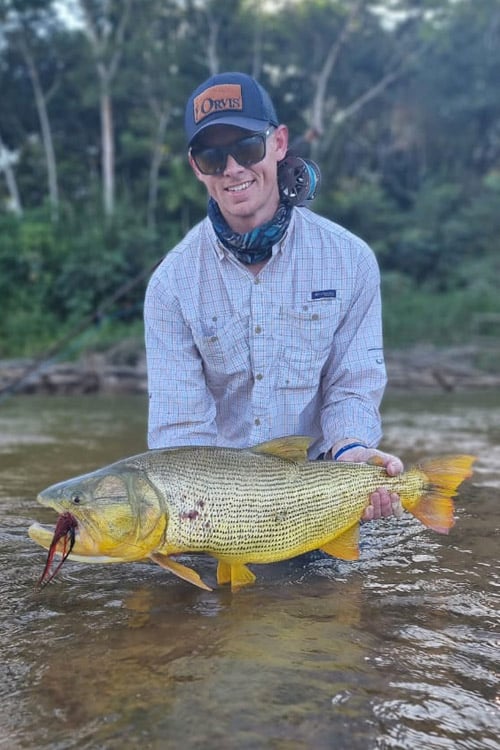 CONTACT US
Do you think you could handle the Dorado that reside at Pluma and Agua Negra Lodge? You can take a closer look at the tour page, where you'll find all the information you need to get you ready for the trip of a lifetime!
If you have any questions, call our offices on 01603 407596 or email us on info@sportquestholidays.com and one of our experts can assist you with any queries.