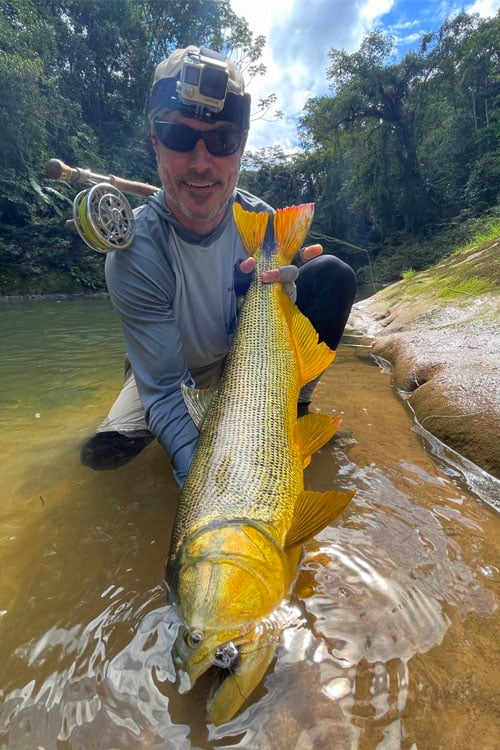 The third week of the season brought us a blend of nationalities from all over the world, from the Bahamas, to Switzerland, the United States, Italy, and Argentina.
We started the week with low water and without the run of Sabalo arriving yet. We did not have chances to spot big fish, but still a few small Dorado were landed. Taking advantage of the good weather conditions, we decided to go to the creek and the anglers had some chances with really nice fish.
By midweek a cold front from the south hit us and the temperature dropped dramatically while the river rose and got dirty. As with all fish, Dorado don't like temperature shocks and although we worked hard looking for them, they didn't want to show up. But at the end of the week when the water started clearing up the fish got active, and we were able to catch some fish in the shallows.
For the third week of the season we hosted eight American anglers. The week began with good conditions and we were able to catch many Dorado. On the following days, however, a push of water and cold weather dropped the river's temperature. Despite the challenges, all our anglers managed to land their golden trophies, especially on the last few days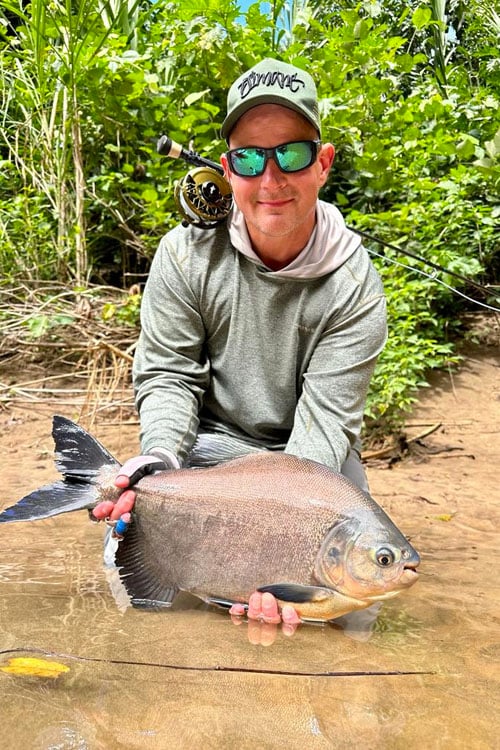 The third week of the season gave us the opportunity to meet five great anglers from the United States and Granada. On the first day of the week, we were able to fish clear water on the Agua Negra River and the structures of our main Sécure River, catching several small and medium Dorado and having a few chances for a couple of big ones.
By Monday, however, a large southern front arrived that dirtied all the rivers and the temperatures dropped significantly, making for very challenging fishing most of the week. The last two days we were able to walk through the Agua Negra and landed five large Pacú and some small and medium-sized Dorados. The water was still cold, and the big fish gave us just a few chances.
CONTACT US
Do you think you could handle the Dorado that reside at Pluma, Secure, Agua Negra and our brand new Heli fishing tour? You can take a closer look at the tour page, where you'll find all the information you need to get you ready for the trip of a lifetime!
If you have any questions, call our offices on 01603 407596 or email us on info@sportquestholidays.com and one of our experts can assist you with any queries.