Our dear friends Henrik Mortensen, Jan and Larss from Denmark and David and Kjell from Norway, visited us in the last days of February and the first days of March. It was an exciting reunion with the river and Worlds End Lodge after two years of waiting.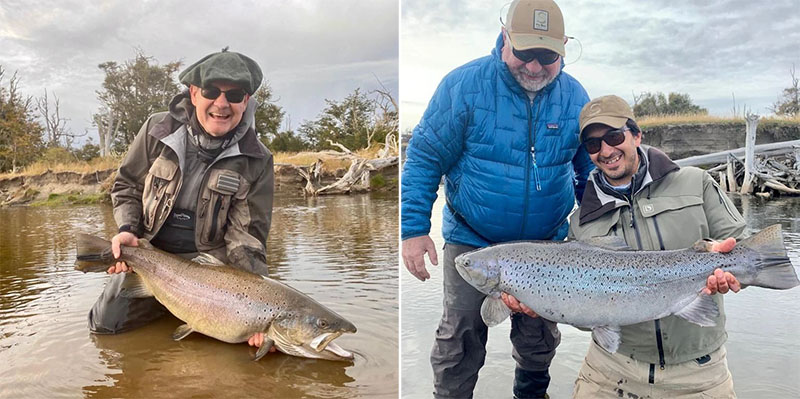 In the early days, the weather improved, with a bit of wind and partly cloudy. The river continued low in Caudal. We started fishing with nymphs, girls and mini leeches up to a size 10. Mid-week came the rain we needed and a little more. High water levels in the mountain caused the river to grow and darken rapidly, leading us to an increase in team size and flies.
The equipment used earlier this week were 16 and 18 grams Salmologic hand ropes, with fleet lines and 5-meter leaders. After the rain, we quickly switched to 18g switch rods with float/medium/4 lines with 4 and 6 IPS poly leaders. The most used flies were the RG Queen chartreuse and overweight and size milk for dark water days.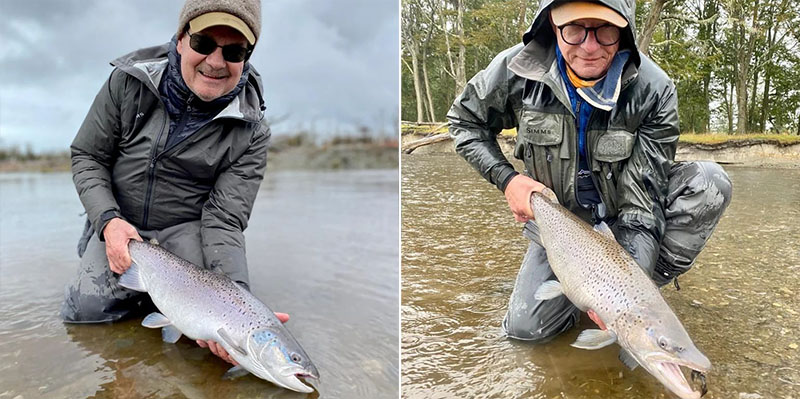 Combined with the river's flow and extraordinary tides of up to 7 meters, we saw a lot of silver and aggressive Seatrout. A catch worthy of mentioning was Larss, a specimen of a Seatrout that was surprised by its size and beauty. A stunning female was returned to her habitat after a couple of photos and many celebrations. A memory that will be hard to beat.

Another great week for the books at World's End Lodge, we will see you on the next one with more.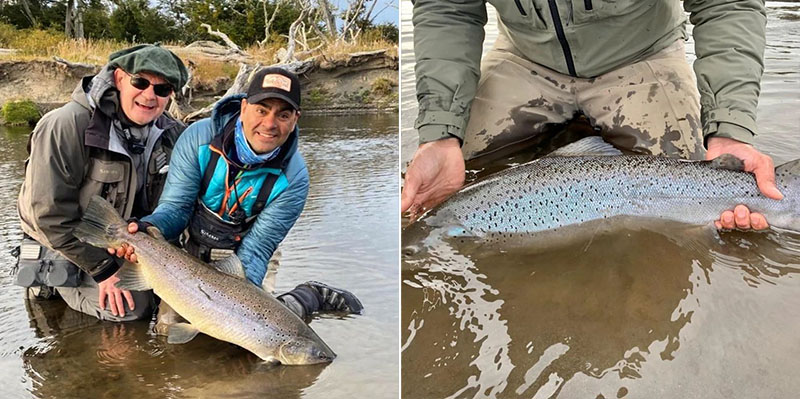 CONTACT US
If you've always dreamt of fishing for some monster Sea Trout, then the famous Worlds End Lodge on the Irigoyen River would be perfect for you. If you'd like to know all the information about the fishing and accommodation, you can contact our fly fishing specialist Peter Collingsworth on 01603 407 596 or email at peter@sportquestholidays.com.