Top Tips On Catching Bonefish
When it comes to fishing for Bonefish, it can be frustratingly hard to spot them gliding through the water. These fish are so difficult to spot they have even been nicknamed the "ghosts of the flats." We have compiled a list of our top tips to improve your chances of spotting these silver scaled swimmers.
Look For Movement
It is unusual to see the clear outline of a Bonefish when you first spot one. Bonefish are almost always moving and generally appear as dark spots, moving slowly and steadily. The movement of your boat (if you're poling) and ripples on the water can make it difficult to tell whether the dark spot is moving. If you think you have spotted a Bonefish, find another object at the bottom of the water to use as a reference point. You can then compare the movement of the dark spot against this. A good pair of polarized glasses will heavily assist you in these situations due to they will remove almost all glare from the water's surface, allowing you to effortlessly see into the water so you can spot more fish. While fishing for Bonefish, it would be too much of a task to scan the water inch by inch, however, the water surface will tell you much more than you think.
Nervous water
Nervous Water is something that all keen anglers will know, it is no different in Bonefish fishing than it is for any other type of fishing. nervous Water is a craft you learn and it's an easy one to start with. First, if the surface was flat clam which it can be on the odd occasion, you can see every little movement in the surface film that shows up as small ripples. Now, these ripples can be down to Bonefish and would normally be down to the below three reasons, tailing fish, v wakes or flat spots. As mentioned on calm days these movements are easier to spot but train your eye and senses over time you too will be spotting Bonefish like a pro.
Tailing fish
The mouths of Bonefish are located on the underside of their heads, when these fish feed, they tilt themselves forward in the water which then reveals the tip of its tail out of the water. On calm days these can be seen like someone waving a flag at you, however, when the weather is not so kind with lack of sun and wind causing ripples it takes more of a raised eye to pick them out.
V Wakes
As bonefish move in shallow water, they can create "V" wakes which are large v shape trails in the water that are made by fish just under the water surface. They appear as a long trailing streak in bodies of water, which you can also use to tell the direction the fish are moving as the head of the fish will always be at the head of the V. Again these are very easy to spot in flat clam days but as you train your eyes you will learn to even spot these on windy days.
---
---
Flat spots
Flat spots are as the name suggests these are only visible on days that are not flat calm. A flat spot is caused usually by a fish or a group of fish swimming or turning under the surface in different directions. On days when there is either a slight or moderate ripple, this subsurface movement will counter react the movement of the waves thus creating flat spots in the waves, giving away the presence of the Bonefish.
Look Where You Can See
Though this may seem obvious, you should spend most of your time looking towards the direction you can see. Visibility in a direction will depend on the angle of the sun and the colour of the bottom. If you are struggling to look out at 100 feet then lookout at 50 feet. An occasional quick scan of areas with tough visibility never hurts however most of the time you should search the areas where you can see well. Don't waste your time looking where you can't see.
Follow Your Released Fish
If you haven't spent a lot of time looking at Bonefish in the water, take advantage of every opportunity that you get. One of the best opportunities arises when you or your partner has just released a fish. As the released fish swims away, try to keep your eyes on him for as long as possible. This is a great way to get used to how Bonefish look in the water at various distances.
Work with your guides
When you're out on location, your guide is your best friend. They are highly trained in their locations and know what to do when it comes to spotting species for you, simply ask your guides to help you spot bonefish and you'll be able to do it on your own in no time.
---
---
Destinations
Alphonse Island – Seychelles
The Seychelles has become the mecca for saltwater fly anglers but one location stands out above the rest, the Alphonse group. The Alphonse group is considered one of the most desirable saltwater destinations in the world. It is a paradise for fly fishing anglers due to its pristine waters and exceptional variety of saltwater species.
On our Alphonse Island fishing trip, you will enjoy 8 hours of fishing each day, based on 2 anglers per one guide. Guiding takes place on a rotational basis, allowing anglers to experience all facets of the fishery and to fish with a different guide each day.
---
Fisherman Lodge – Mexico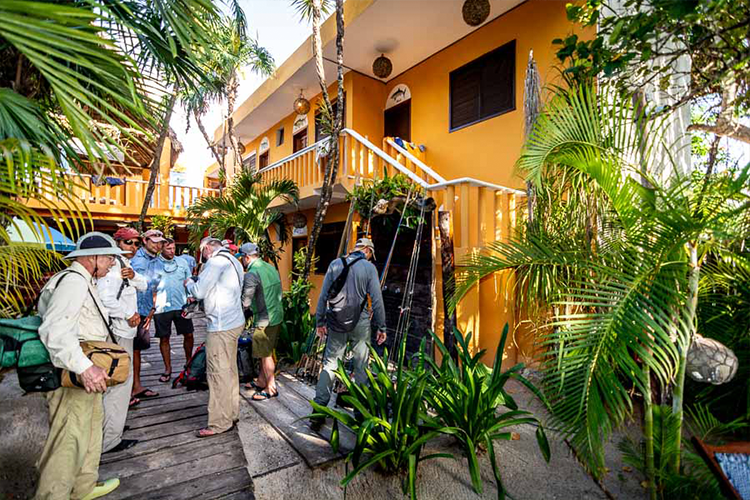 Fisherman Lodge is the perfect place if you are looking for superb fishing in one of the most pristine areas that you can cast a line. Having individual guides means that targeting grand slams is that much easier as you can concentrate on particular species on different days. This is also an amazing place to take any non-fishing partner as the range of other activities that are available in this tropical paradise are numerous and absorbing.
---
Ikari House – Christmas Island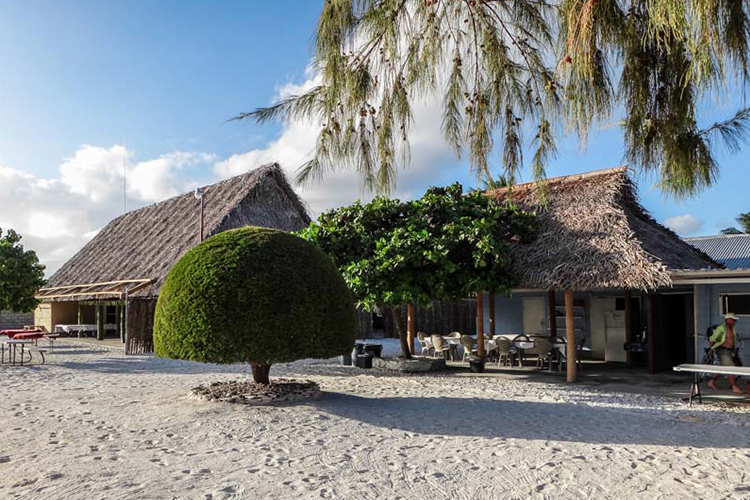 Christmas Island, also known as Kiritimati, is the largest coral atoll in the whole world. Within its land mass is a huge internal lagoon littered with shallow flats and connecting channels with over 48 km of shoreline. Christmas Island was once considered the place to fish for Bonefish as the sheer numbers are staggering but over the last few years, it has also developed into a mixed fishery.
For anglers wishing to concentrate on the fly fishing, Christmas Island has everything for both complete beginners right through to more experienced anglers for a vast array of species. These species include amazing numbers of Bonefish. Even novice anglers can easily learn the craft of fly-fishing and catch 10 plus fish a day. For the experienced fly angler, the opportunity to cast your fly at large Bonefish also awaits.
---
Grand Slam Villa – Belize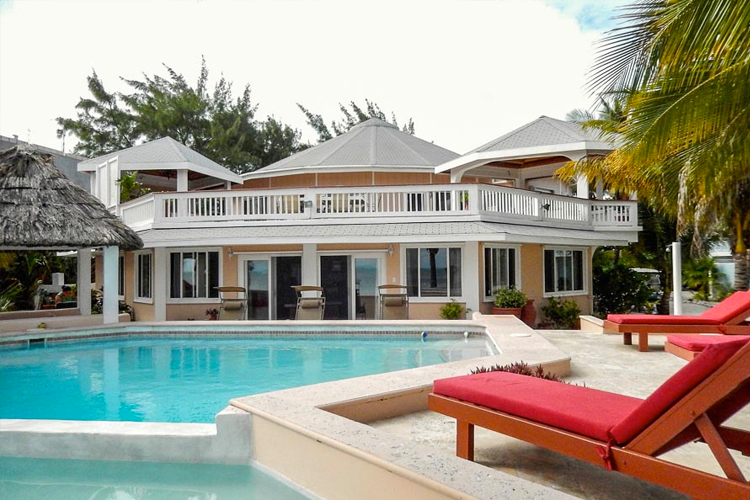 This luxury private villa is set amongst some of the most stunning scenery Belize has to offer and is the perfect location for either 4 anglers or 2 couples. We have everything at your fingertips, the best guides, boats and amenities to suit everyone. Make this your choice for your next Bonefish fishing holiday.
The San Pedro fishing area is made up of large mangrove islands and bays, semi-soft marl, healthy turtle grass flats and hard-packed sand flats, which are excellent for wading. The reef side, north of San Pedro, heading all the way up to the Mexican border, is also a great Bonefish habitat.
---
If you want to learn more about Bonefish fishing, contact our experienced team, who will be happy to answer any queries you have.