Top Saltwater Fly Fishing Destinations
Saltwater fly fishing has exploded in the last 30 years with new destinations being available to intrepid anglers willing to travel further afield in search of a multitude of hard fighting fish. Each and every one of these destinations has its own unique plus points and reasons for why anglers wish to go there. It would take weeks to take into account all of the destinations that deserve a mention. Because there are so many different destinations to choose from we have chosen our favourite below.
Cosmoledo Seychelles
One of our highly regarded saltwater fly fishing holidays is Cosmoledo. This destination has world class flat fishing with some of the best guides in the game. If it's Giant Trevally fishing you are interested in then Cosmomoledo has fantastic stocks of big fish that readily charge and eat the fly in knee deep water. It isn't just out of this world GT fishing that Cosmoledo has to offer but it also has stacks of big Bluefin Trevally, Milkfish, Moustache Triggerfish, Yellowmargin Triggerfish, Bonefish and Indo-Pacific Permit all readily available to the fly.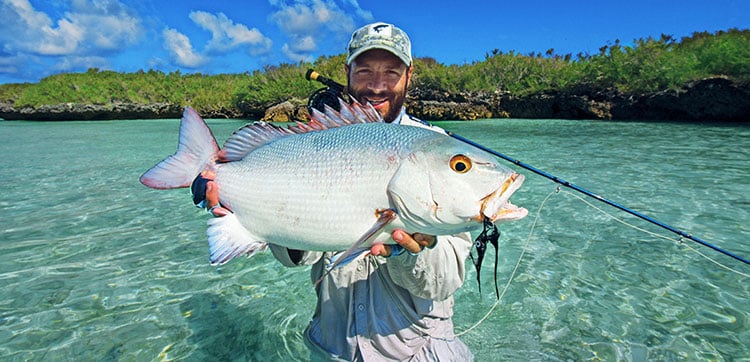 Providence Atoll Seychelles
Another Seychelles destination that is in a class of its own and also a good bet for multiple shots at huge Giant Trevally is Providence atoll. This destination is considered the largest fishable coral atoll in the Indian ocean and because of this, it allows areas to be regularly rested. Perhaps the most significant species, other than the GT, is the Bumphead Parrotfish of Providence due to their huge proportions.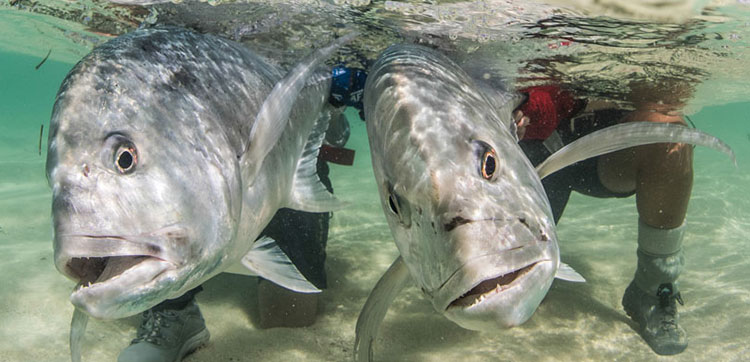 Oman
Not perhaps as well-known as the Seychelles, but what Oman lacks in reputation it more than makes up in catchable species. With its two species of Permit and regular catches of Bluefish, GT, Queenfish, Dorado, Sailfish and Milkfish it's easy to see why it is rapidly becoming known. The other great thing that Oman has to offer as a top saltwater fly destination is the level of hospitality that can be found. This destination has fantastic hotels within great resorts, the downtime after fishing can be a real luxury experience.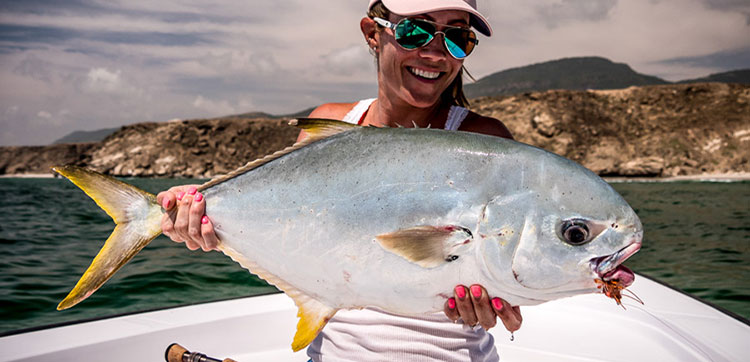 Mexico
Aside from some amazing fishing, Mexico offers probably the best value. With easy flights from the UK and terrific rates, it's a favourite destination for many first-time saltwater anglers. Ascension Bay in Mexico is ranked as one of the top fly fishing destinations for beginners offering Bonefish, Tarpon, Permit and Snook.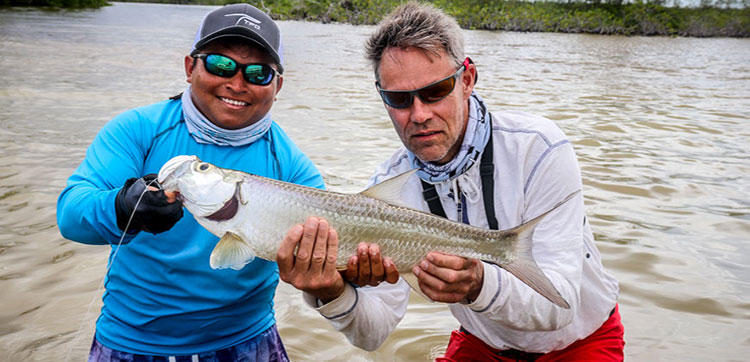 Christmas Island
Christmas Island offers lots of species for the first time angler, there is everything from Bonefish through to Giant Trevally's, This largest coral atoll in the world is home to vast shoals of Bonefish in the ranges of 2lb to 4lb. These fish are perfect for beginner saltwater fly anglers. For the experienced fly angler, the opportunity to cast your fly at large Bonefish over 10 lb also awaits. For the experienced fly angler keen on the challenge of Trevally, (Giant, Golden, Blue Fin, and Striped) our guides are highly skilled in their pursuit, They have been fishing and guiding these flats for many years.
Å Northern Norway:
This is not a location you would normally expect to be included in a blog about the top saltwater fly fishing destinations. However, this place has all that is needed to be the jewel of Europe's saltwater fly destinations. This destination is known for its huge Coalfish in vast numbers, fish of up to 50lb+ are amongst the hordes that will compete aggressively for any surface or just subsurface flies that are stripped in their vicinity. Once hooked, big Coalfish will fight in a similar fashion to little Tuna and will test the hardiest of saltwater rods and reels. This destination also has the potential to throw up a big Halibut in shallow water so anglers have a real chance of hooking into fish of over 100lb on the fly.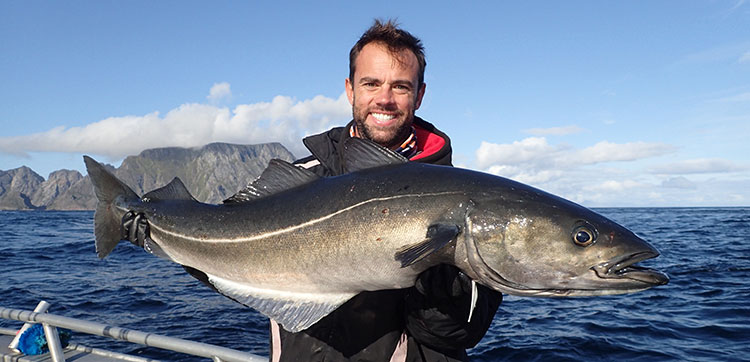 If you have any questions on the above destinations, contact our experience team who will be happy to help you.