There are many places to try and ensnare that monster you wish to catch when Sea Trout fishing Argentina rivers. With all this vast expanse of water to fish, there are our favourite Argentina rivers we would suggest you head out to target Sea Trout.
Below we will take you through these Argentinian rivers, giving you information on each, so you have the inside knowledge before you travel on the Sea Trout fishing holiday.
RIO GRANDE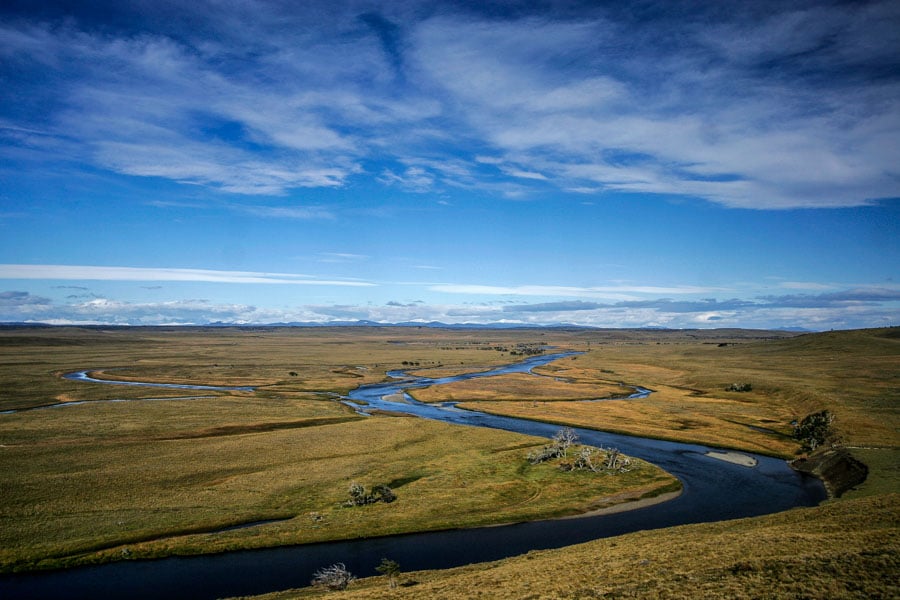 The Rio Grande river is one of the most famous in the world for its legendary Sea Trout fishing. Located on the island of Tierra del Fuego, it arises in the Chilean part of the island and flows in a generally eastward direction, through the Argentine part and into the Argentine Sea. It flows from west to east, from the Andes to the Atlantic Ocean, through approximately 60 miles of Argentine territory. This river is widely regarded as one of the best Sea Trout rivers in the world, with anglers fishing here often and reporting multiple catches of large fish.
This magnificent river boasts many fast-flowing sections along with some captivating meandering stretches. The beautiful Rio Grande river really is one of the most picturesque areas in the world. The river is surrounded by the amazing wildlife that inhabits the area, including Peregrine falcons, white-tailed deer and the beautiful ocelot.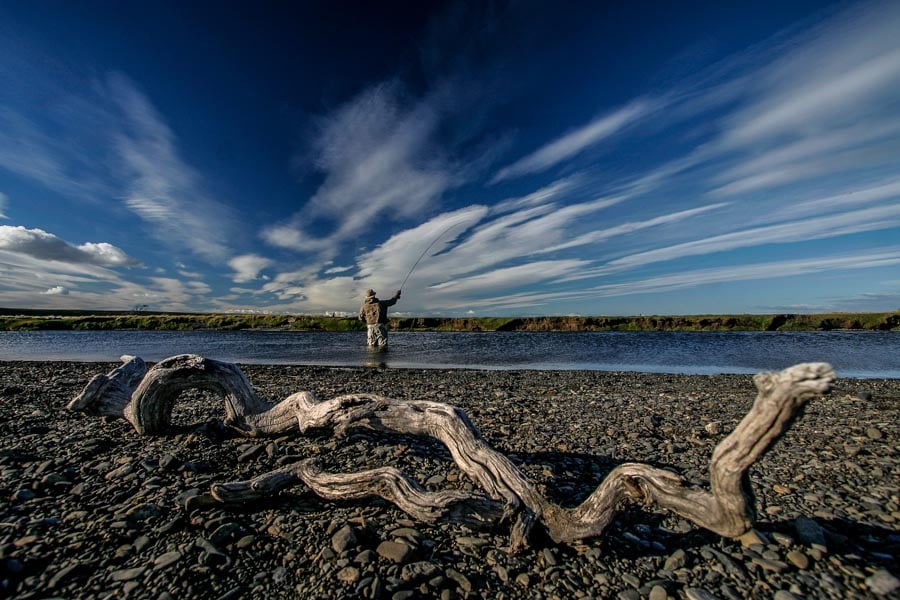 The majority of this river is shingle, meaning wade fishing is very easy here. You can expect up to 9 hours of fishing per day when targeting Sea Trout.
In this location, you would be fishing with single-handed rods on calmer days and double-handed rods in rougher conditions. The fishing here can be very exciting, with takes being anything from a gentle pull to a violent arm-wrenching hit. This river has it all for the travelling fly angler.
RIO GALLEGOS
The Rio Gallegos river lies in the Argentine province of Santa Cruz. It stretches 112 miles from its start in the confluence of the Rubens and Penitentes rivers to its finish on the Atlantic coast.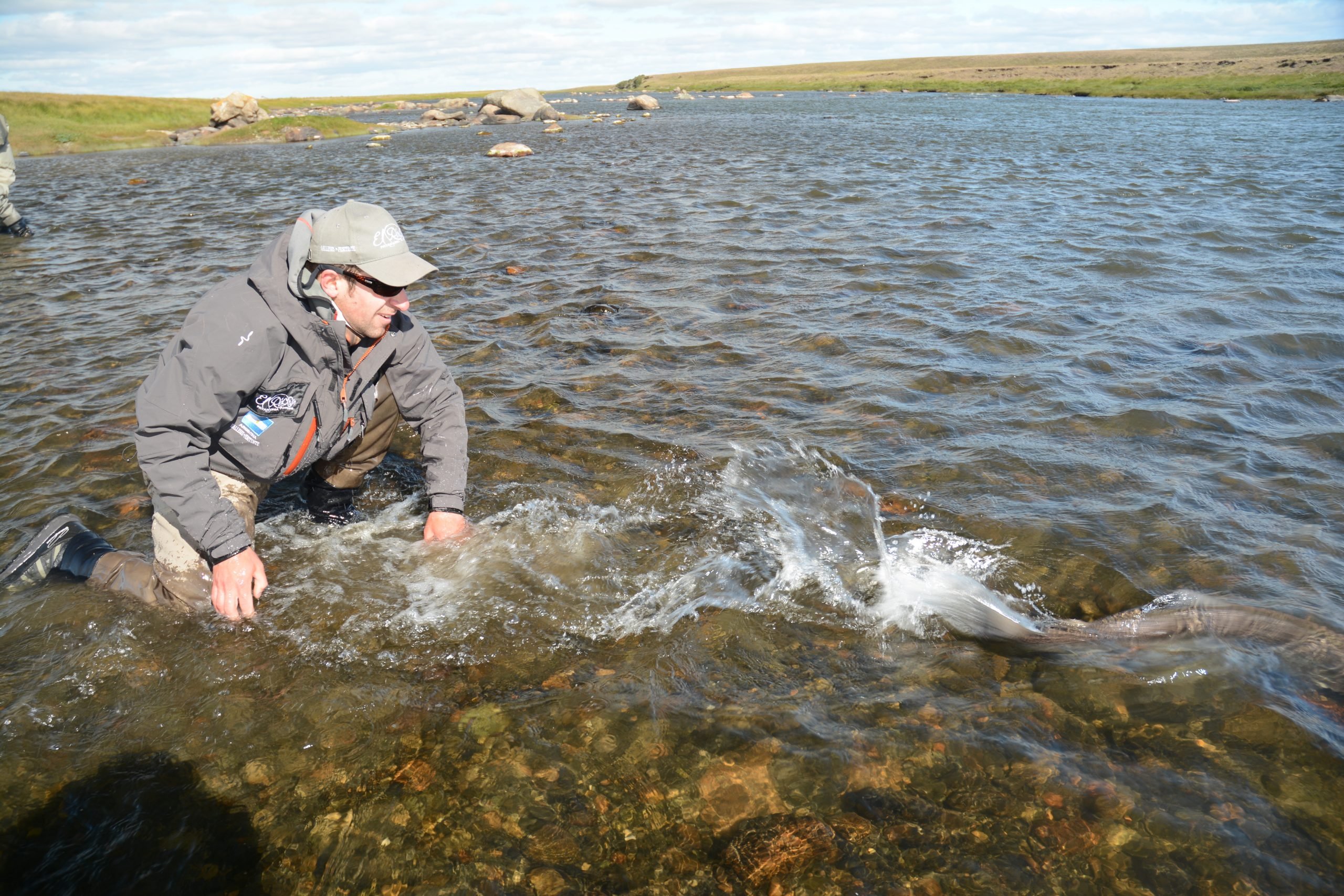 This river boasts some truly phenomenal Sea Trout fishing, with fish reaching 30lbs in size. These fish really fight hard, giving anglers a tremendous battle as they try to tame them. With the river being relatively shallow most of the fishing is easy wading. This means that fast sinking lines are not really needed.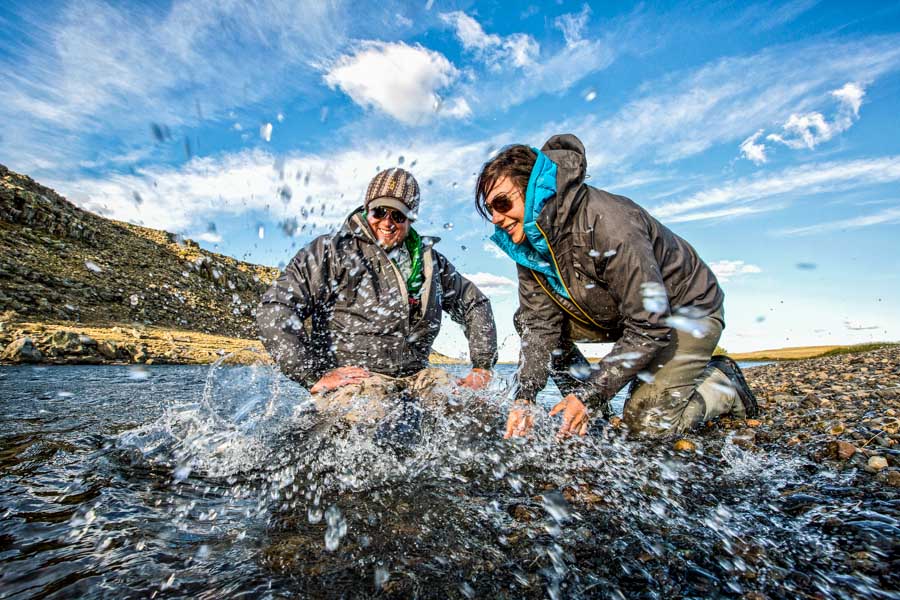 This river keeps anglers on their toes with the many thrilling areas to fish. Once hooked into one of the Rio Gallegos Sea Trout, you soon realise how bad-tempered the fish are. Fishing in this picturesque area will leave an everlasting imprint on anyone's mind.
RIO IRIGOYEN
The Rio Irigoyen is a small river situated on the East coast of Tierra del Fuego in Argentina. This river empties itself out into the sea, meaning the big Sea Trout move in fresh out of the saltwater.
Due to its size, this river does not require long casting techniques. Although, technical presentations of flies can be needed to hook into one of the big fresh run Sea Trout.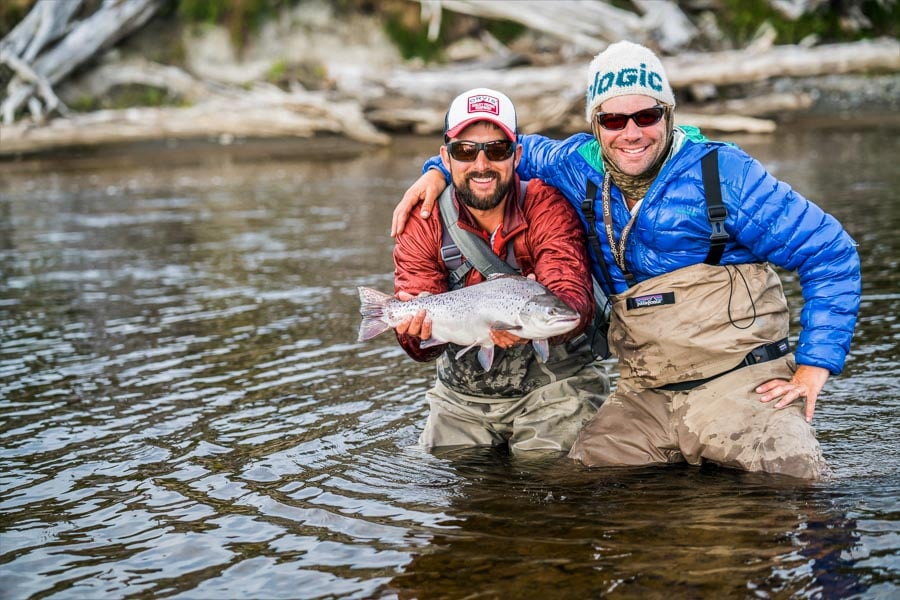 The Argentina river holds lots of features and structures to fish. These areas hold plenty of fish, with the fresh run Sea Trout hiding in these features and structures before they travel up the river to spawn.
The size of the fish in this river exceeds 25lbs and the power of these aggressive fresh run double-figure Sea Trout will have any angler grinning from ear to ear.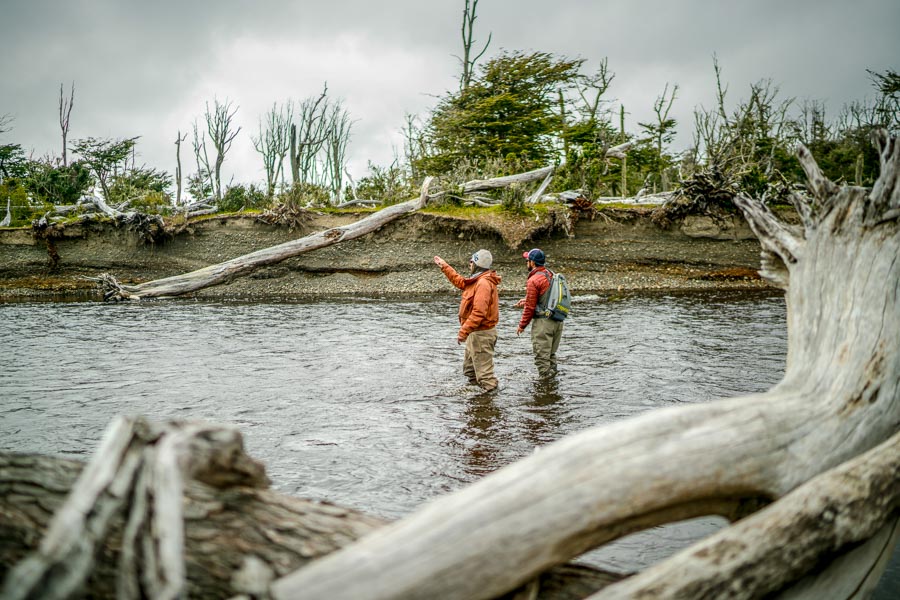 The river banks are lined with trees along the majority of the river's length, protecting it from the strong Southern winds
This really is a unique area to fish in Argentina, with the stunning scenery and beautiful water in front of you. If you have any further questions on this river, then visit our tour page here
Contact us
Would you like to put your fly fishing skills to the test? Take a look at our sea trout fishing holidays to learn more. You can also contact us via email at info@sportquestholidays.com or call us on 01603 407596. Our experienced team will be happy to help answer any queries you have.