Mexico is a truly fantastic destination enjoyed by many anglers who travel there every year. This destination provides travelling anglers with some fantastic fishing in some beautiful surroundings and the destination of Palmas de Cortez is one of the finest places to visit. Here I will take you through a typical day at the destination of Palmas de Cortez and show you what you could be enjoying in the near future if you book up at this amazing place.
Breakfast
I would strongly suggest being in the breakfast bar by 5:45am, you will be one of the first in there and will beat the mad rush that turns up at 6am. This is an all you can eat breakfast with a huge variety to choose from, will you be having pancakes and syrup, Crispy bacon and French toast or will you choose to go down the healthier route of fruit, yoghurt or cereals. Additionally you have unlimited fruit juices, teas and coffees to ensure that you will be full up ready for your day out on the open sea chasing those species that you want to catch.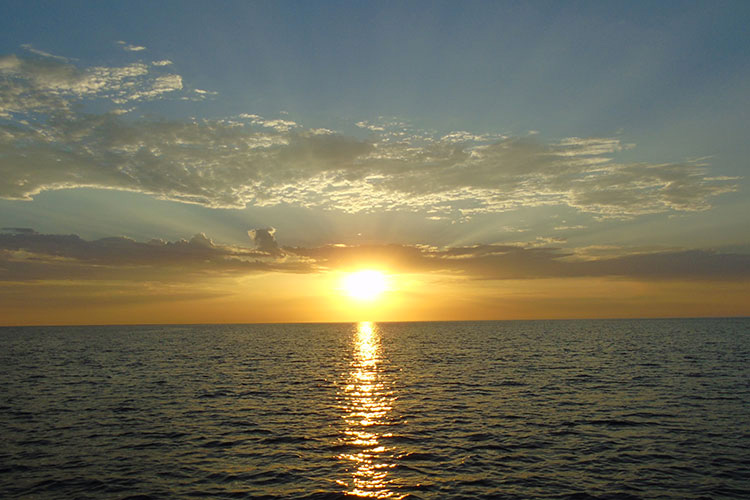 Fishing
Once you have eaten your breakfast I would strongly suggest being on the jetty for 6:15am, you will beat the crowds and will be one of the first to get on your boat. The fishing manager will be on the jetty and will ask you what your boat is called, he will then call it in and you can board straight away. Once boarded you will be on your way to fish either inshore or offshore, you will be picking up bait on the way out which will be Ballyhoo, Runners or Sardines and normally $20 covers enough bait for the boat for the day. If you are inshore fishing then your skipper will ask you what it is that you wish to target for the day with Roosterfish, Jacks and Snapper all being viable targets.
You will spend the day trolling lures or bait around the many rocky outcrops, reefs and other fish-filled areas available in this area. One minute you will be sitting back relaxing taking in the stunning surroundings and the next you will be bent into a fish as it tries to bury you in the underwater obstacles that frequent this area. If your offshore fishing for the day, once you have bought your bait for the day your skipper will ask you what it is that you wish to target and you will then head off to the best area to catch these fish.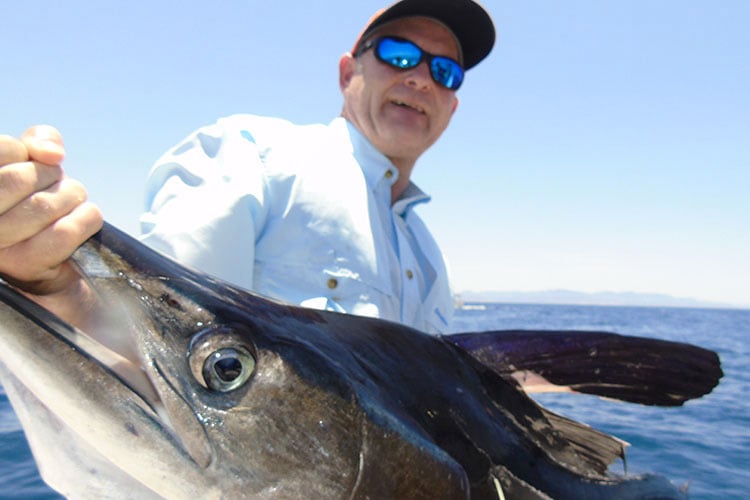 The most popular species that the anglers here head out to target offshore are the many Striped Marlin that frequent these waters, along with the Striped Marlin you can also catch Blue Marlin here as well as Sailfish, Yellowfin Tuna, Mahi-Mahi, Jacks and Wahoo. You may be travelling up to an hour to reach these marks so sit back, relax and soak up the stunning sunrises you will see every day when out in Mexico.
The day will be spent trolling an area with either lures or baits, one minute you will be relaxed, watching the rods and then in a split second it revs up from 0-1000 as a rod bends over and the reel starts screaming off as a fish makes a run for it, the boat will accelerate and the deckhand will jump into life and it is fish on!
Your day will normally last until about 3pm when you will head back to shore, if you have taken any fish for the table (Yellowfin Tuna or Mahi-Mahi normally) then I would strongly advise taking them to the restaurant on the beach where you disembark. Drop the fish off and tell the staff how you wish them to be cooked and what time you will be in, for $8 a head you will experience once of the nicest fish meals you have ever tasted, this is something you really must do.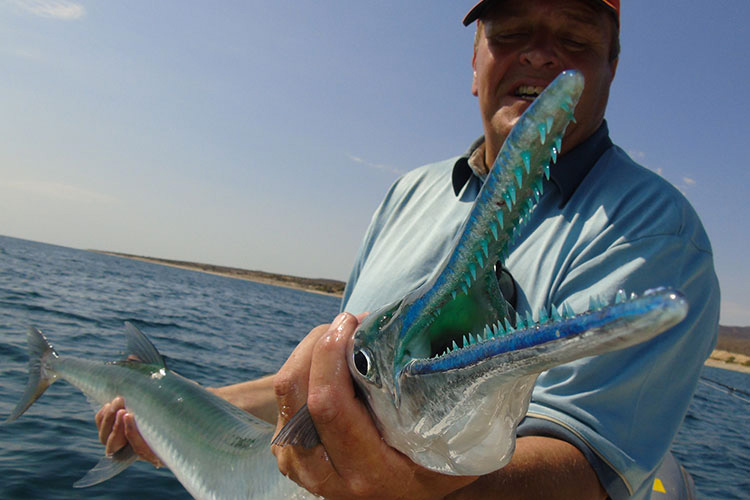 Evening
Once your fishing day is over then you can relax and sample some of the delights that Los Barilles has to offer. For your evening meal, you can eat at the restaurant on the beach or head out of the hotel and visit one of the amazing steak restaurants that are in the local town. If you fancy having a look around the local town it is very safe with super friendly residents and if you are looking to take home presents like Tequila then the local supermarket is a much cheaper option than buying at the hotel. Once you have had your meal it is time to relax, this hotel quietens down massively at around 9pm with hardly anybody about. The poolside bar is still open though so why not enjoy a quiet beer with the group or sit outside your room and have a chat with the rest of the group, one thing is for certain, you will always get a good night's sleep here and will be ready for the next day's adventure out at sea.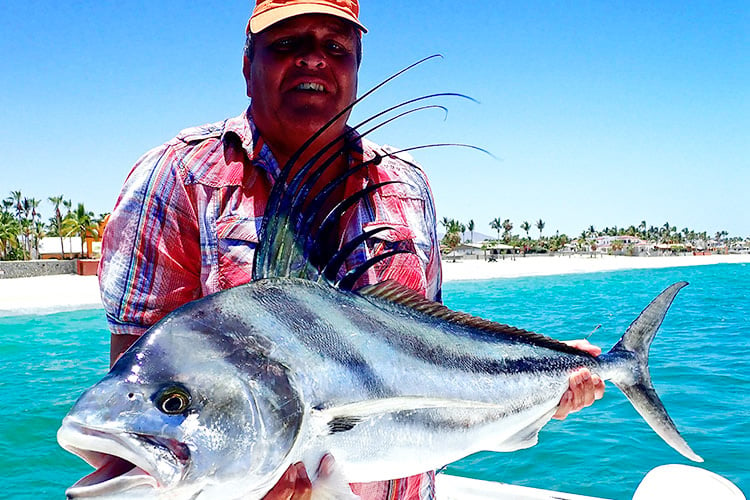 Contact us
If Palmas De Cortez sounds like somewhere you would like to visit and fish, you can contact our team on 01603 407596 or email us directly at paul@sportquestholidays.com and our big game fishing team will be happy to help with any questions you may have.
Tight lines,
Paul