Big Game Fishing, also known as offshore fishing and blue water fishing, is a form of fishing in the big wide oceans designed to target large and elusive fish such as, Marlin, Sailfish and Tuna which are just some of the various species available.
Many people ask what is big game fishing like? Will they enjoy it? If you like excitement and catching fish, the answer is yes.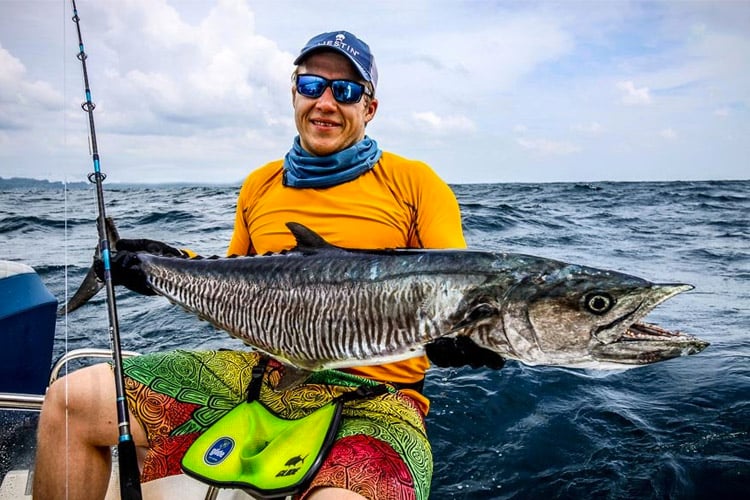 I have always explained to customers that big game fishing is 80% waiting and 20% adrenaline fuelled full-on excitement. Now those percentages might not sound great but let me tell you, when that 20% kicks in, the rush is well worth the wait.
Our big game fishing trips are ideal for complete beginners and experienced anglers. On most trips, you will have a Captain whose main job is running the boat and a deckhand who is responsible for running all the rods on deck.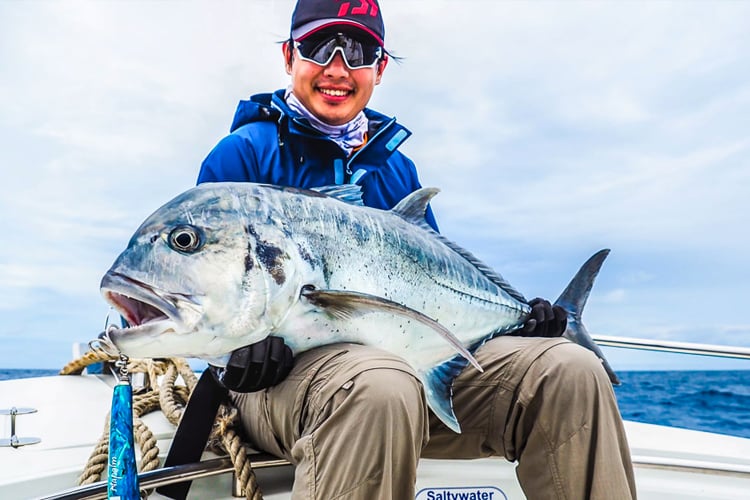 For all beginners, I always inform people that when boarding the boat each morning to have a friendly chat with both the captain and mate to discuss how much you wish to be involved, Let me explain. There are some people who like to just board the boat and let the captain and the crew do all the work while they sit back and relax. Once a fish has been hooked they pass you the rod to play the fish to the boat. If this is your style of fishing our crews will take care of all your needs no problem whatsoever.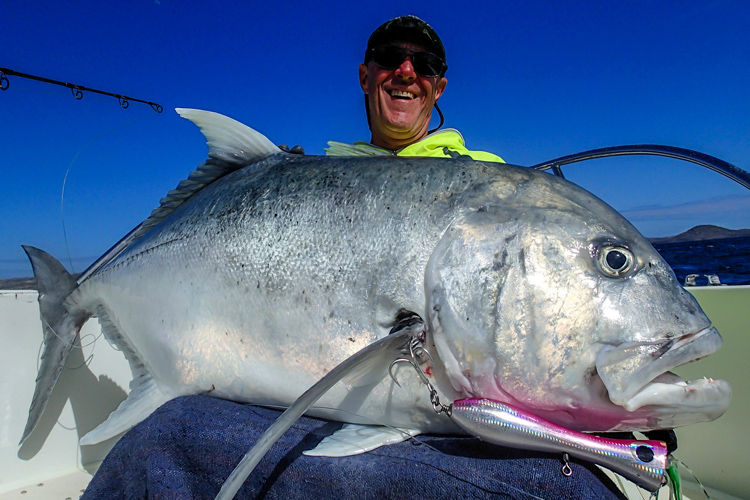 However, if you wish to be more actively involved, our crews love nothing more than to teach the skills of Big Game Fishing. There is so much to learn and I for one personally believe the more I am involved, the more it feels like I actually caught that fish.
There are so many interesting things to learn while Big Game Fishing of which I have highlighted a few below. Remember you will never learn all this in one trip it will take you several years, but the more you learn the more you will enjoy.
Things to learn when Big Game Fishing.
Trolling lures behind the boat: What lures to use and when, what lure pattern to run behind a boat, how to run a lure on, in, or behind waves.
Teasers: What teasers to use when and where.
Switch & tease: The art of dropping back a live bait to a fish that has been enticed by the pattern of lures.
Hooks: Setting hooks on both lures and live baits when using circle hooks.
Rigging live baits: How to rig up a live bait that can be used to either troll with or as a pitch bait to drop back to fish in the lure pattern.
Playing Fish: This may sound easy but there is lots to learn about playing fish correctly, this is important. 1. Ensure you get the fish to the boat quick enough so the fish can still swim away strongly and 2. Ensure that you do not lose the fish with line breaks.
Spotting Fish: When you are out in the big wide ocean, there are lots of tips and tricks that can be used to help spot fish. Any fish spotted will allow the captain to steer the boat in the general direction. Remember when out at sea there is a 360-degree view and the skipper and mate cannot cover all this water with just 2 pairs of eyes. The more people looking will result in more fish being caught.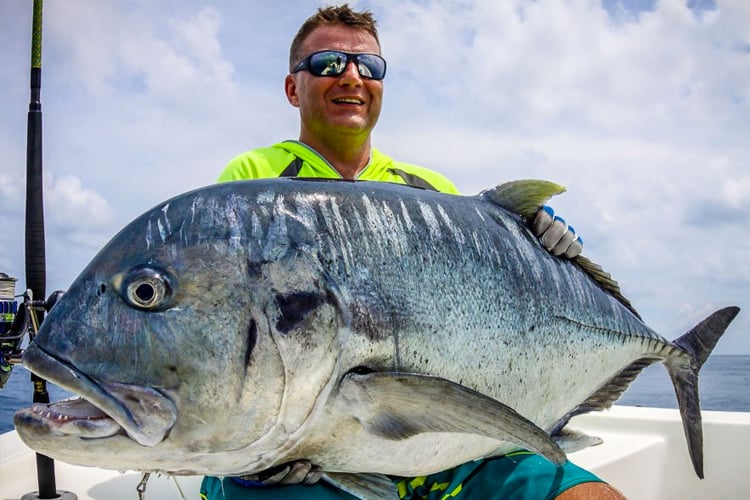 Another thing you will learn is what to do when the 20% adrenaline excitement kicks in. As this is the time when you need to have a cool and calm head. You will have already agreed what the plan of action is with the mate on the boat. Normally if a fish bites the lure the mate or skipper will make the call. Then it's all hands on deck, the spare rods and lines need to be quickly reeled in ensuring the deck is free and clear from obstructions. If live bait is currently being used, then someone holding the pitch rod needs to guide the live bait towards the fish and ensure the bait is kept on the surface.
There will be the setting of the hooks either on the lure rod with circle hooks or on the lure rod with standard J hooks. Now that elusive fish has finally taken your hook, all the screaming and shouting starts as the huge fish clears the water and makes its first huge run. All this time your reel is screaming so much that at times you have to chase after the fish with the boat running flat out, so much happens in such a short time.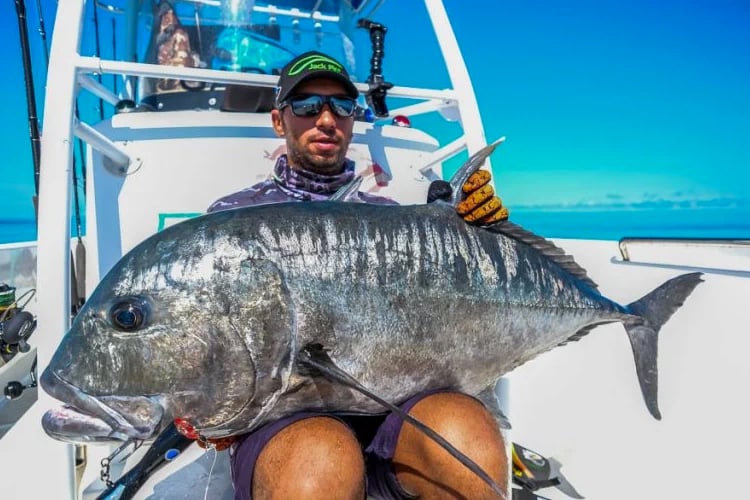 Now you can see why the 20% is worth the 80% wait, having your heart go from a relaxing pace to full heart pumping adrenaline in less than 10 seconds, soon becomes the Big Game Fishing drug that will draw you back year after year and in search of bigger and better fish.
Contact us
We have many fantastic big game fishing destinations that are suitable for all levels of anglers. Who is ready for a rush of adrenaline? If you would like to discuss what options you have with one of our big game fishing team, you can contact them by calling 01603 407596 or by emailing directly to paul@sportquestholidays.com – If you wish to take a look at our full list of Big Game holidays – you can do so here.