As of March the 15th 2016, all travellers were required to have an eTA to enter Canada, it's very much the same as an American ESTA. Hopefully, the below information will help you through the process: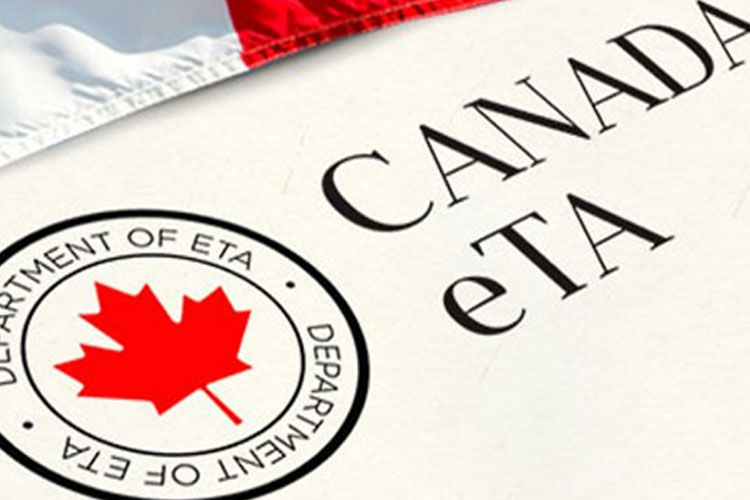 Canada's Electronic Travel Authorization (ETA) Program
The Canadian Government previously announced on the 15th of March 2016 that certain visitors flying into Canada will require an Electronic Travel Authorisation (eTA).
If you do not normally require a visa to enter Canada (e.g. British Citizens), you will need to get an eTA.
What is an eTA?
eTA is a new entry requirement for visa-exempt foreign nationals travelling to Canada by air. Travellers will apply online, providing basic personal information similar to what is currently collected when they arrive in Canada. It will allow Canada to screen travellers before they arrive. The authorization is electronically linked to your passport and is valid for five years or until your passport expires, whichever comes first.
Therefore, you must travel with the passport that you applied for your eTA with, you can enter Canada as many times within the validity of the eTA for this one fee.
eTA online applications started from the 1st August, 2015.
Visitors simply apply online in a process that takes just a few minutes. All you need is your passport, a credit card, access to the internet and an email address.
In most cases, the eTA will be granted within minutes of applying.
The cost to apply for an eTA is $7 (CAD) per person which is paid at the time of application.
Applying for an eTA in advance of travelling to Canada is the sole responsibility of the customer, and Sportquest Holidays cannot apply for this on behalf of any customers.
If you would like to apply for your eTA, you can find the full website here.
Contact us
If you have any questions regarding applying or using your Canadian etA, our helpful staff at Sportquest Holidays are always available to help. You can contact them via 01603 407596 or by emailing info@sportquestholidays.com.