A big part of a job role at Sportquest Holidays is to listen to our customer's wishes and try to fulfil as many aspects of their fishing adventures. We get asked many different questions ranging from, can we have single rooms? Can we fly from different airports? And the most common questions we get asked are – Is tackle included?
So to make things as easy as possible, we have listed below some top destinations where all fishing equipment is included, this may not mean all terminal tackle but the more bulky bits like rods and reels:
Gillhams Resort, Thailand
Hopefully, Gillhams Resort does not need any introduction as it is very well heard of in the fishing world. Many TV programmes have been filmed here and with the most recent being the 'Monster Carp' produced by carp angling company, Korda.
This lake is set amongst some of the most amazing backdrops in the whole of Thailand and houses some very weird and wonderful fish species from all over the world. There are fish swimming in the lake in excess of 400Lb so as you could imagine, tackle needs to be up to scratch and if it isn't then these fish will find that weak spot and take full advantage. So to cut out any mishaps, Gillham's supplies, free of charge, all the necessary tackle equipment from high-end rods to some heavy-duty reels when after the monsters of the lake. All rigs, leads, hooks and a reasonable amount of bait is supplied. You will get your very own tackle box when you arrive full of the correct equipment and of course, if you have a favourite rig then please take the items and the onsite guides will help in setting this up for you.
Gillhams have thought of everything leaving you simply to worry about how many pairs of shorts to take, not a bad thing to have to worry about. To get a true feel for what Gillhams Fishing Resort has to offer, you can watch our very own Peter Collingsworth at Gillams Fishing Resort.
Rodrigues Island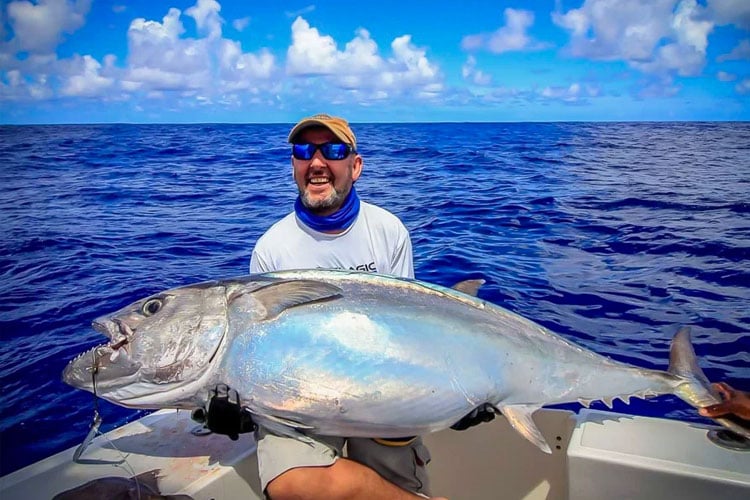 Rodrigues Island is packed full of reasons why you should fish there, huge GT's, super hard fighting Dogtooth Tuna, Black and Blue Marlin and many other highly charged species. The fishing equipment that is supplied is of the highest quality as they want you to stand the best chances of catching your dream fish and if the equipment let you down then it may well spoil your holiday. With this in mind, they have not spared any expense in supplying you with the best jigging rods, fixed spool reels, and light jigging rods with matching multipliers. All the stand-up game rods and reels, plus the trolling equipment for the Marlin. The only thing you need to bring is your perishables such as hooks etc.
Zancundo Lodge, Costa Rica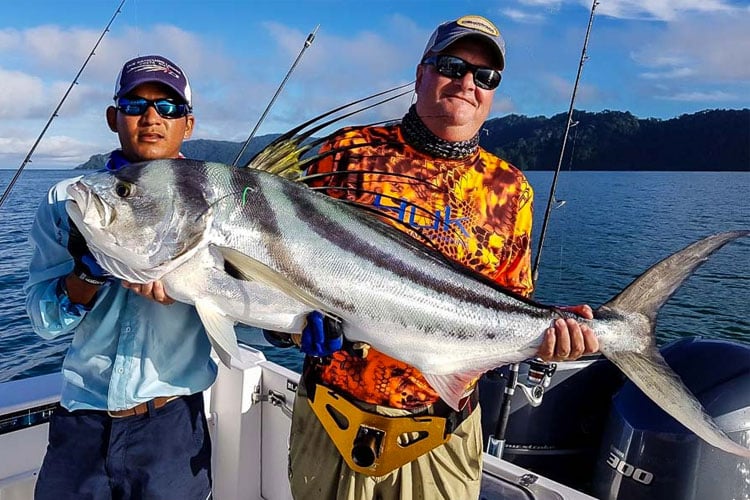 Zancundo Lodge is nestled in some of Costa Rica's finest tropical rainforest, really has prided itself on giving the travelling angler everything they would need to make their holiday one that will provide them with memories that last a lifetime. Zancundo lodge predominately practises the art of lure and fly fishing, however, if this is something that you are not interested in and would prefer to troll, then this can be arranged. Like we have spoken about above, this lodge provides the complete package from popper rods and reels to jig rods and reels, light and heavy fly rods and reels and another huge bonus is that they even supply you with all your lures, poppers, jigs, small flies and medium flies (Marlin flies are extra).
No money has been spared in the purchase of this equipment and is of high quality. When items start to wear down they are replaced immediately as they are fully aware that this is the difference between you having the best experience or in some cases the worst. All lures, poppers and flies that are provided work very well in this area. Of course, if you have your favourites then please do take them, but rest assured that you can simply turn up with just a couple pairs of shorts and you will have the best experience when staying at this world-class lodge.
JEFFREYS BAY SHARK FISHING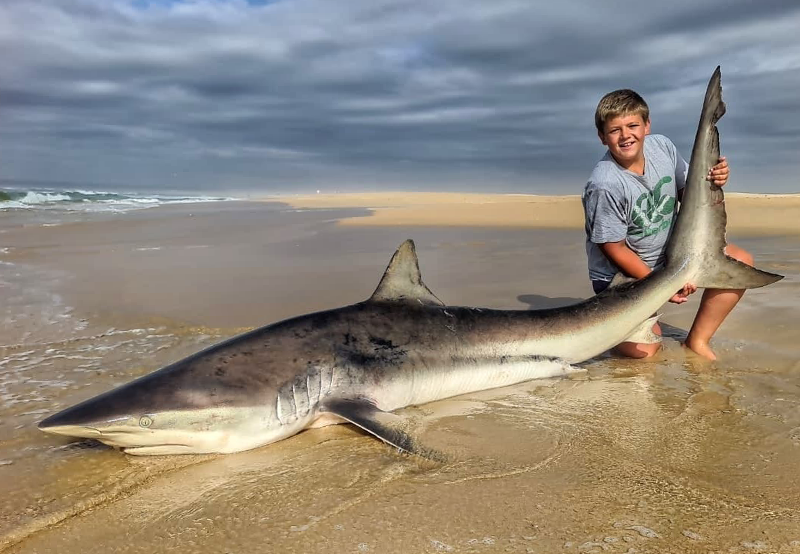 On our Shark Fishing Jeffreys Bay, you can turn up and fish with no extras to worry about, and along with an experienced guide, everything is taken care of. You will be fishing with your guide, who will be on hand at all times to assist you with everything you need. His advice will be the best you can get, and with him helping out with casting, baiting up and landing the fish, all you have to worry about is whether will you be able to defeat the monsters that lurk in these waters. Take a look at all our shore fishing videos on Youtube.
Catfish River Ebro, Spain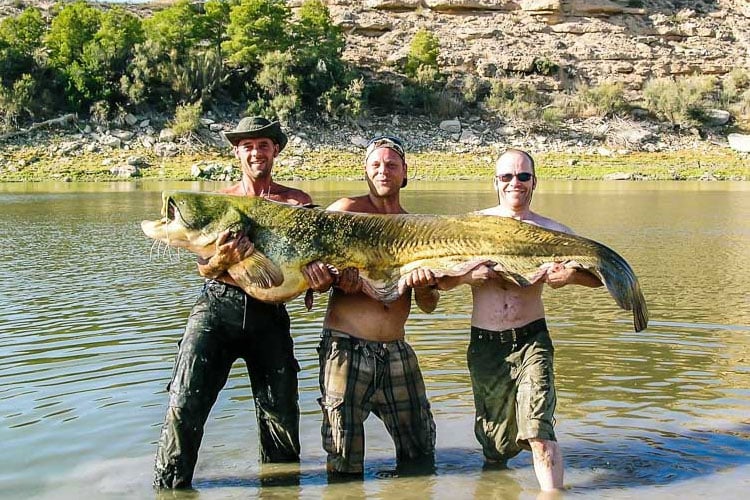 Yet another fantastic fishing adventure for the die-hard freshwater angler in search of a true monster, Catfishing in Spain. We have several different options in Spain; one of our destinations on the River Ebro is boat fishing for these monsters, which is a complete world apart from the norm. We then have a couple of different destinations along the River Ebro that is bank fishing and if you have ever stood toe to toe with one of these huge fish then it truly is an epic battle of strength. With these fish pulling as hard as they do, either from boat or bank, your tackle needs to be up to the job. At all three destinations, they have got plenty of Catfishing rods and reels to suit, all rigs and hook baits are supplied free of charge and if you fancy targeting the huge Carp that swim the river then Carp equipment will be supplied.
Why use Sportquest HOLIDAYS?
As we like to offer complete packages, unlike many other fishing holiday specialists, we try our hardest to make things like this happen. We would prefer to make your travels as easy as they can be and hopefully you will only end up travelling with just your clothes. No one likes travelling through airports, picking up excess luggage from different belts at the airport, with more luggage than necessary. Adding extra bags to your luggage allowance can be fairly pricey depending on who you fly with and with the cost of rods and reels running into thousands, its no wonder why some people get a little put off with having to buy all the rods and reels when it may only be a one-off holiday.
Of course, if this is something you are going to be regularly doing, then do invest in some quality equipment, but for your first time or even if you don't want to buy the equipment then we will try and suggest some top-quality destinations that offer the complete package.
CONTACT US
If you would like to know more about the fish, fishing or accommodation about any of the tours above them you can contact us on 01603 407596 or email at info@sportquestholidays.com we would love for you to join us on a trip. If you'd like to take a look at all of the fantastic tours we offer, you can do so here.