The Skrei Cod season at our Big Fish Adventures resort is now in full swing, and after a slightly slower start than usual, the past couple of weeks have been excellent. Here are a few words from Vilde at the camp…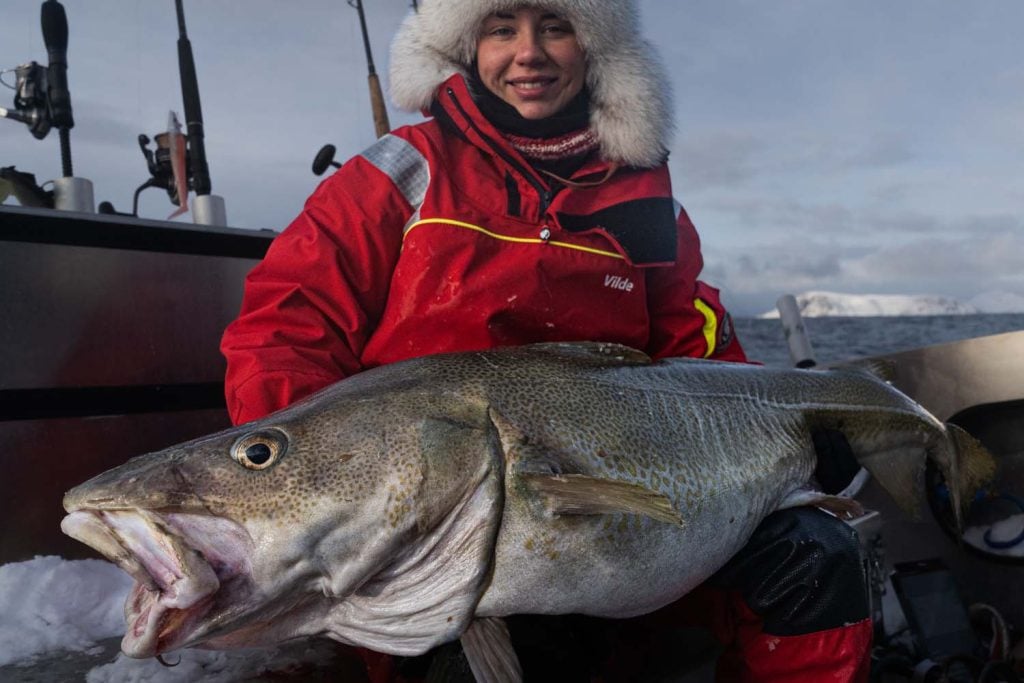 March 14th – Good Skrei fishing with a 37kg top fish…
Finally, the fish have entered the fjord, and today we had the perfect weather window.
Bilal was in the Apex (Guide boat) for its first-ever Skrei session, and the boat got off to a flying start with five fish over 20kg and two top fish of 27kg, both landed by Sigurd Davidsen! (Both are new PBs for him, so congratulations.)
The day in the Apex was more than decent, with an average size of around 10kg, with loads of action throughout the day. Coming home at sunset, everyone had, had a good day, as there were about ten more fish over 20kg caught, with the biggest of the day, a fantastic specimen of 37kg.
As far as we know, that's the biggest Cod caught in Soroya this season.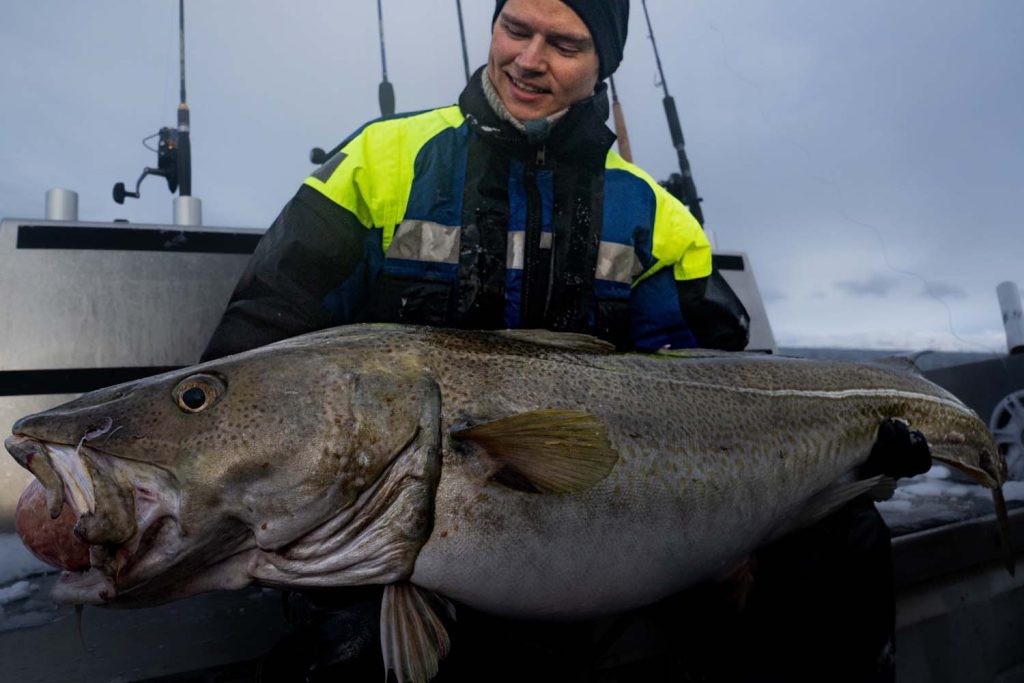 22nd March – Another 30kg+ Skrei fish…
We searched around for quite a large part of the day, trying to find some shoals of fish, and when we found them, it was worth the wait. Bilal hooked into the first of the day, and it felt HUGE! By the feeling of it, he was convinced it was a new PB, but on landing and weighing, it was just 4.5kg short. The pig weighed in at an incredible 32kg and measured 148cm.
After this fish, we thought we would be in for a bumper day, but we were wrong, as we just picked off a handful of smaller specimens. Luckily, the other guests and the two guide boats had good days with a decent amount of fish, up to 20kg.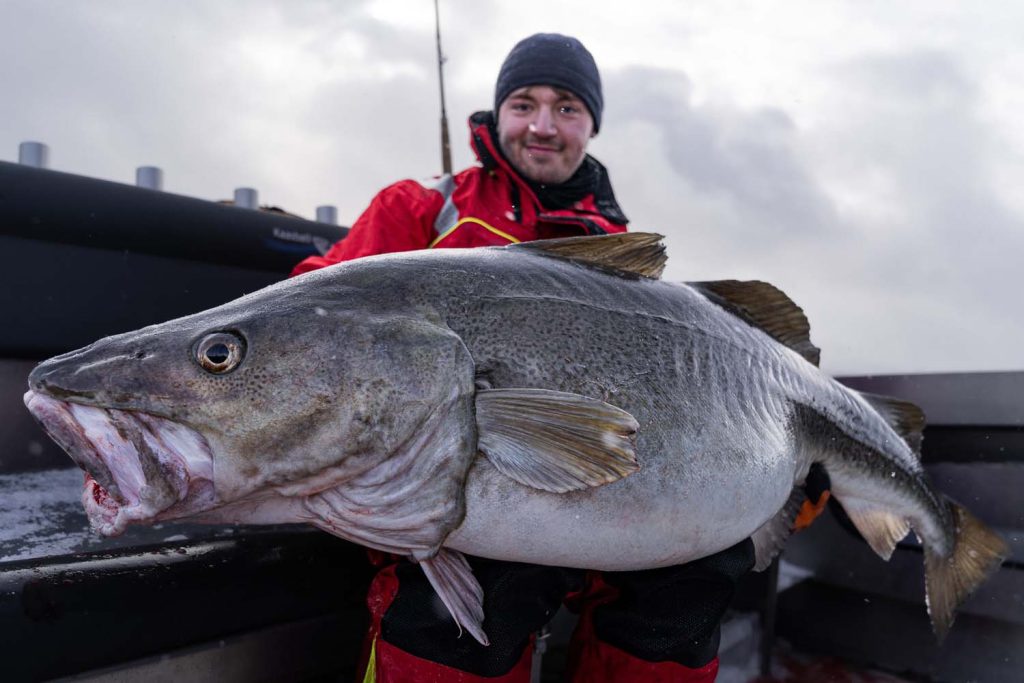 21st March – Line class record…
A special mention this month must go to Oleg Bartenev, who is currently waiting on a new line-class world record, as he landed a giant 27.95kg fish on just 12lb line – absolute madness! We'll keep you posted on this story as and when we find out more information.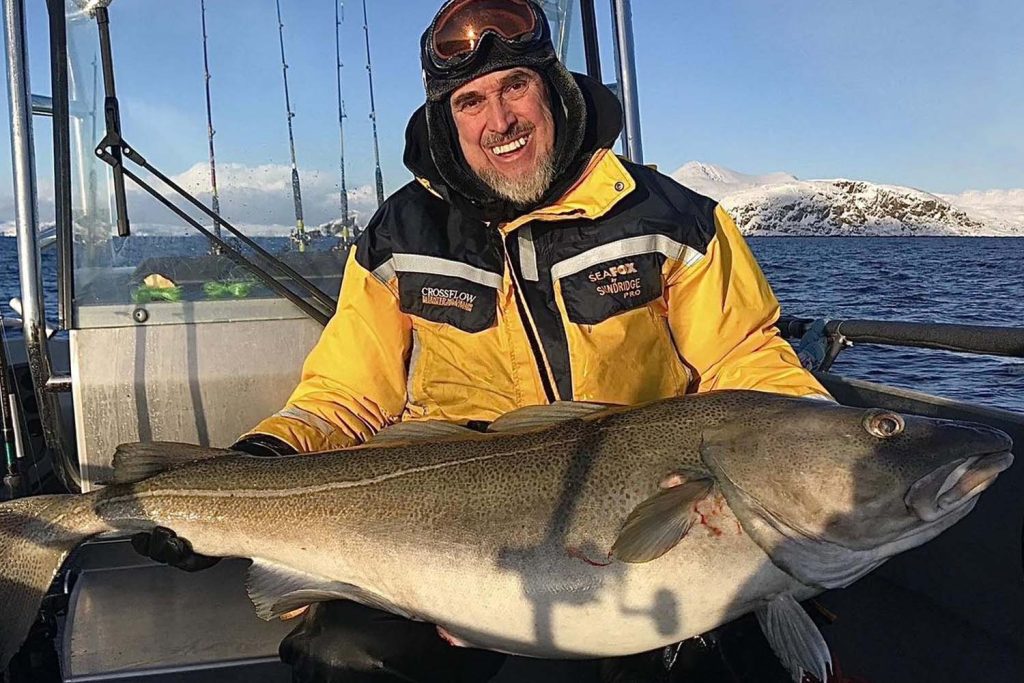 30th March – Early season Halibut action…
When most people think of Soroya in March and April, they automatically think of the vast shoals of spawning Skei Cod, but over the last few years, we've had some excellent Halibut fishing.
A few days back, one of our Norwegian guests managed to land two big fish measuring 190cm and 180cm! The latter was also caught on a spinning set-up and a Savage Gear Sandeel, which was an excellent achievement.
These two beasts were also accompanied by six other Halibut around the 130cm mark. So far this season, that is five fish over 150cm, with top fish of 190, 180 and 177 centimetres! 
Tight Lines for now!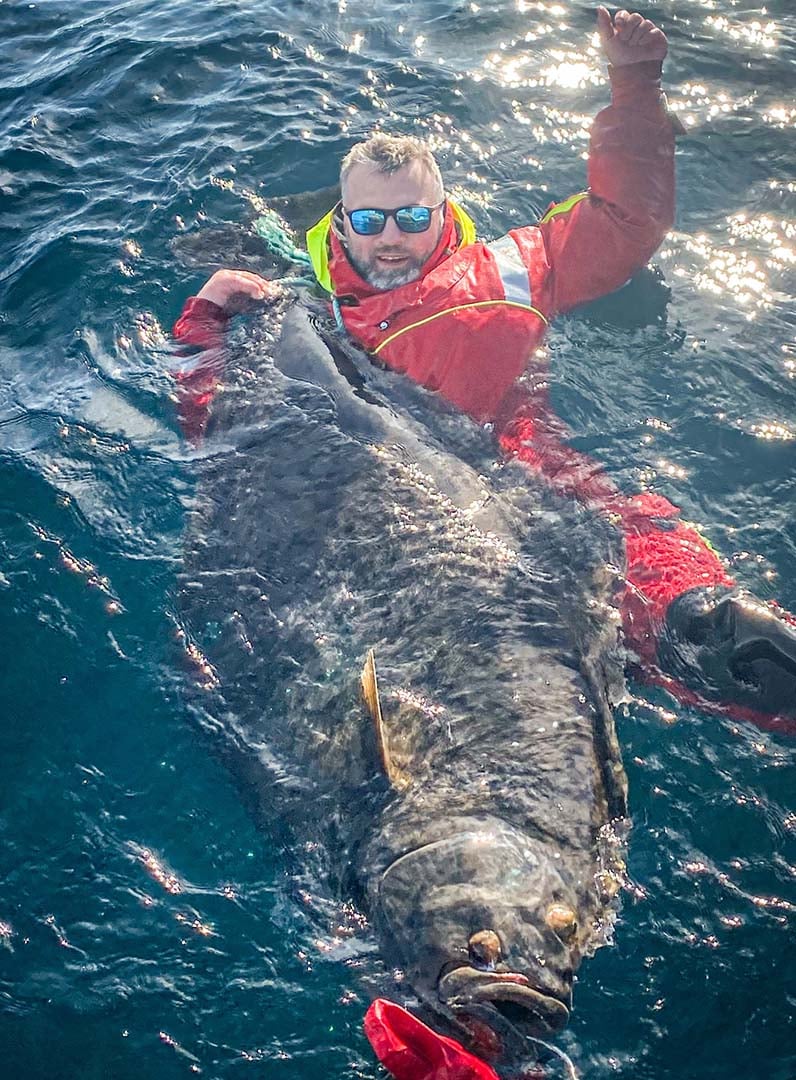 CONTACT US
If you'd like to learn more about our Big Fish Adventures Camp in Soroya, or any of our sea fishing destinations in Norway, visit our dedicated page here. Alternatively, if you would like to discuss this trip with one of our dedicated sea fishing professionals, you can contact Paul stevens on 01603 407596 or by emailing him directly at paul@sportquestholidays.com.