Hosted Christmas Island Part 3 and wow what a result with the group ending with over 1,097 fish (Thats the ones we counted) Starting on day 3 the whole party really started to get to grips with Christmas Island plus we started to move people about, which was great as it gave me a chance to go out fishing with other members of our party.
The remaining 4 days fishing turned out to be a real bonanza of fish for everyone. Darren still armed with my secret fly went out on day 3 looking for the Milkfish and managed to hook and lose a huge fish, but alas they did not feed for long that day so they returned and fished inside the lagoon for Bones and Gt's.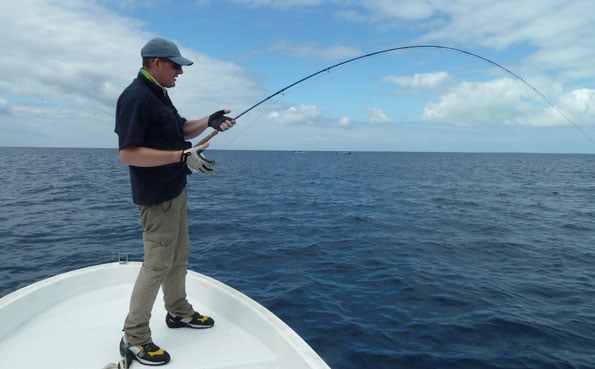 Darren connected to his Milkfish which unfortunately came away
Bob and Ian continued on their species quest catching some amazing fish and some I have no idea of the names. Ian had still not recovered from a shoulder operation so casting the fly rod all day was becoming too much, so they mixed up their days with a combination of fly fishing, trolling and bait fishing and boy did they have some fun.
We fished all the usual marks and flats plus even after all the trips I had done in the past we fished some new areas which all produced fish. As I mentioned in Part 1 the group all from north of the border were some of the nicest people I have had the pleasure to host and the whole trip was a laugh from start to finish. With a right mixture of people falling over, losing fish, dropping spare camera batteries in the water (Sorry about that Charlie) certain members of the party targeting puffer fish and insisting that he had stalked them and we counted them in the fish tally each evening. I think it would also be fair to say that the island is now the proud owner of lots of empty Scotch bottles, as new bottles just seemed to keep appearing each evening.
If you just take a look at all the amazing pictures below and the total for the week you will see and I am sure you will agree Christmas Island is one of those special fishing destinations.
I will be again hosting a group in 2015 so if you are interested and want to join in all the action check out the below link and if you have any questions please feel free to call me at anytime.
Regards
Peter Collingsworth
Totals for all the customers for the week:
522 Bonefish
56 Giant Trevally
79 Bluefin Trevally
14 Triggerfish
62 Queenfish
3 Parrotfish
49 Grouper
2 Golden Trevally
3 Stripped Trevally
1 Wahoo
3 Yellowfin Tuna
1 Milkfish
5 Puffer fish (Charlie)
Plus tons of other species courteous of Bob and Ian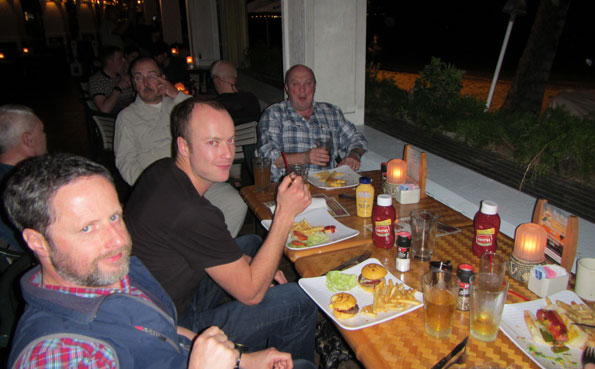 First night in Hawaii on the way out, full of expectation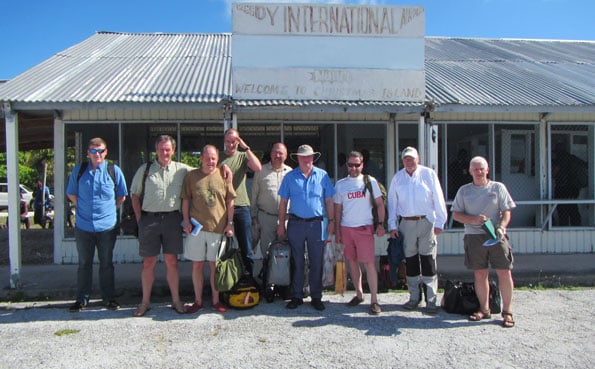 The Scottish "A" team arrive on Christmas Island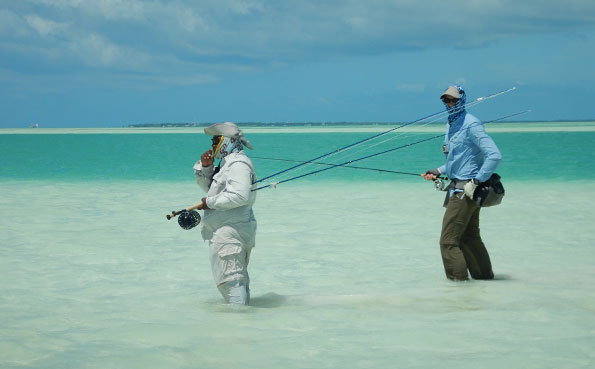 Looking for Gt's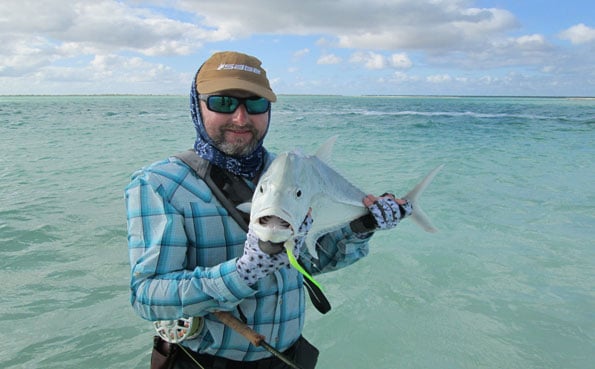 Johnny with a nice GT on the fly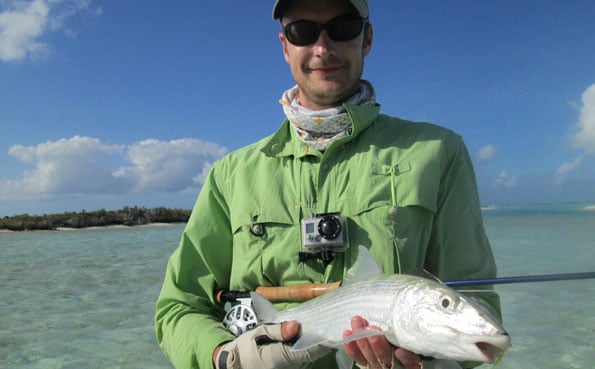 Rory with one of his many many Bones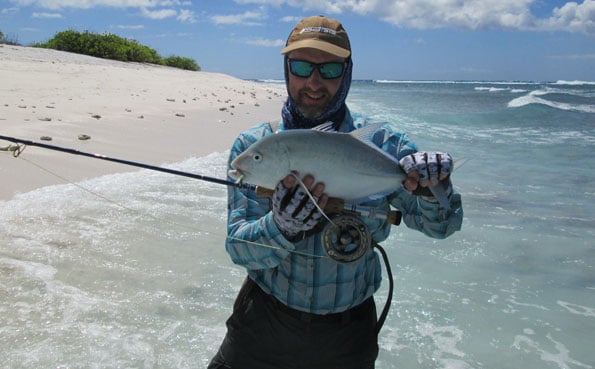 Nice Bluefin on the fly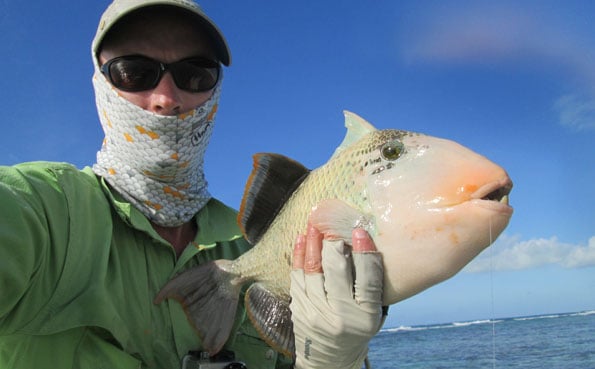 A fly steeling Triggerfish for Rory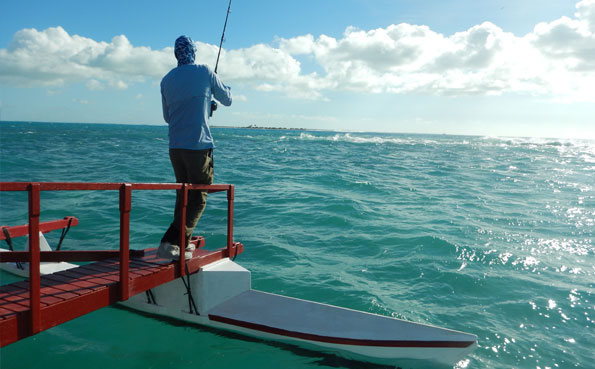 Popper fishing Christmas Island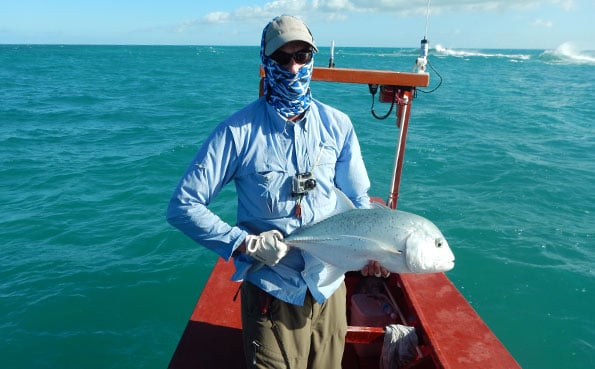 Rory sorting out the Bluefins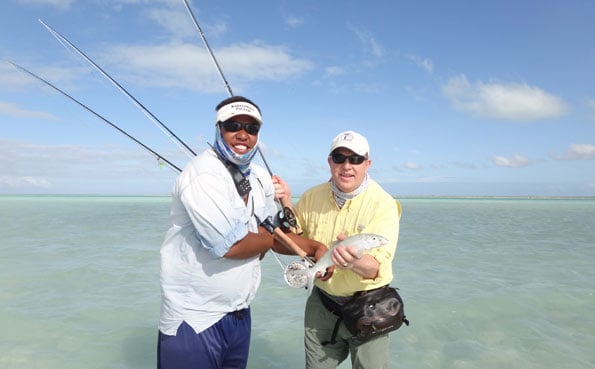 Norman with his first of many Christmas Island Bonefish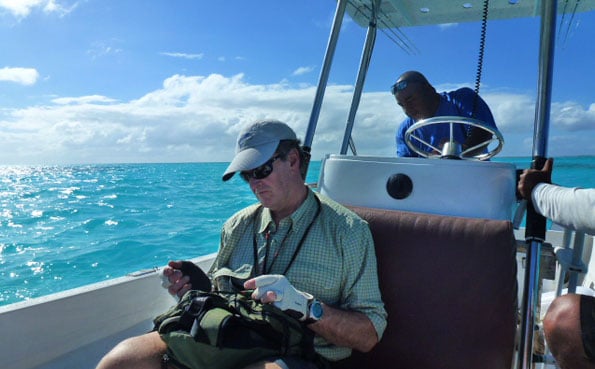 Charlie looking for his secret Pufferfish flies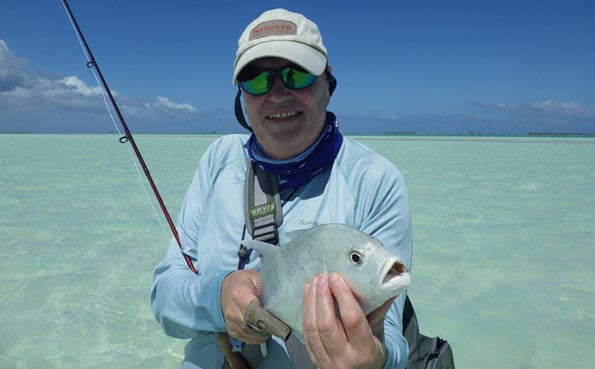 Ian with one of many small Gt's on the fly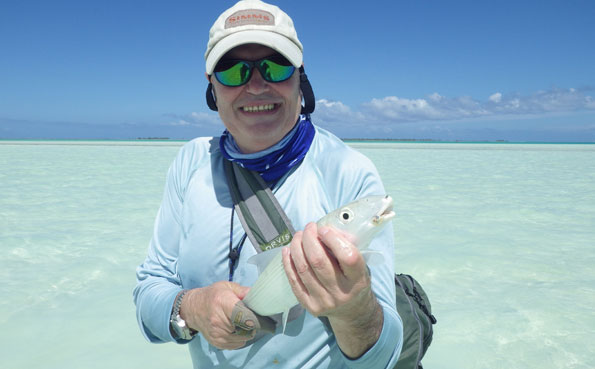 Ian this time next cast and a Bonefish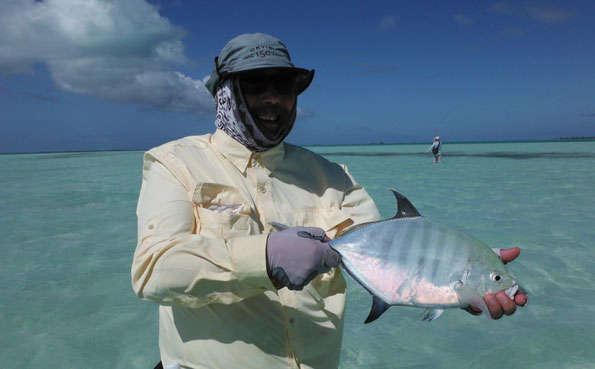 Bob with a nice Stripped Trevally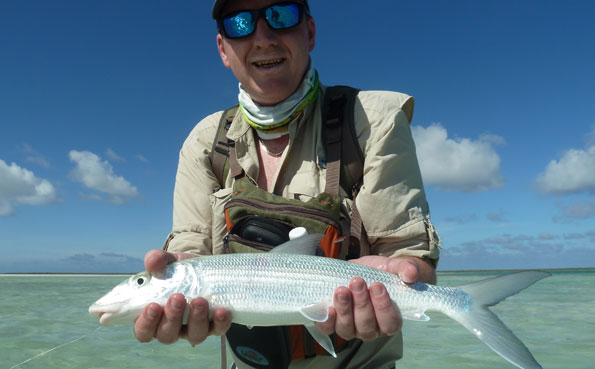 Darren getting the hang of the many Bonefish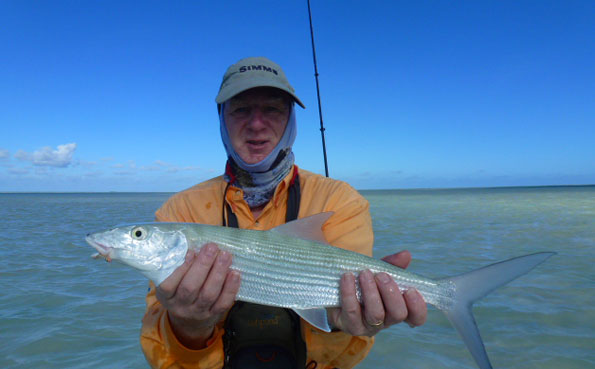 Jim with a nice size Bonefish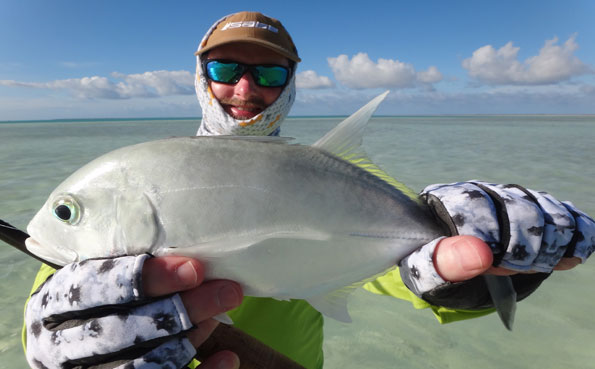 Johnny if I hold it close to the camera does it look any bigger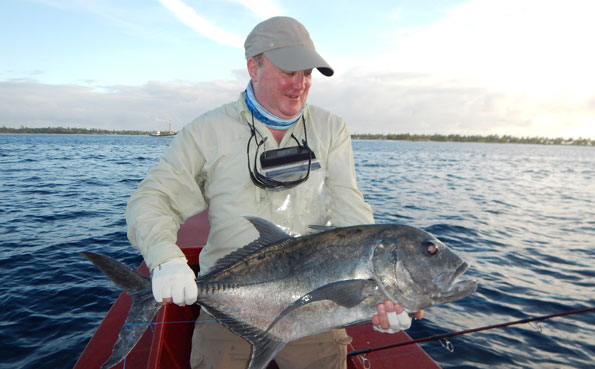 Angus with a nice GT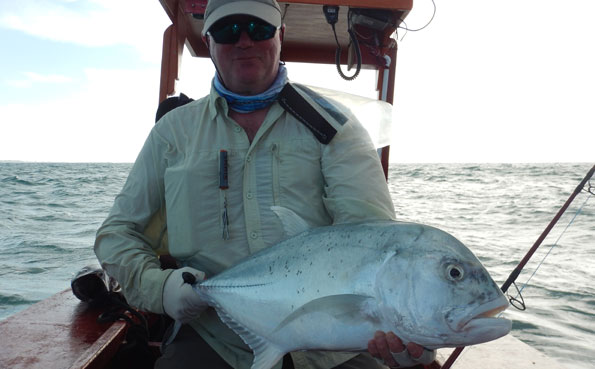 Angus again with another fine GT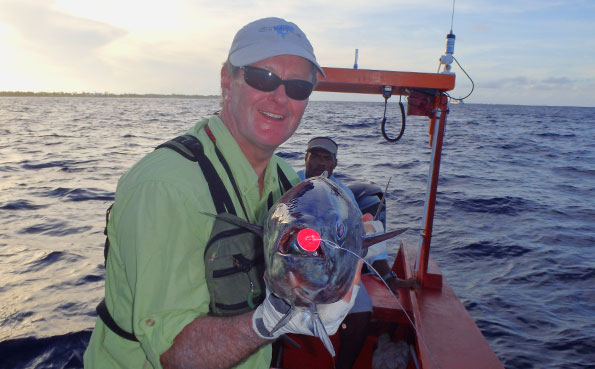 Charlie with a nice size yellowfin on a popper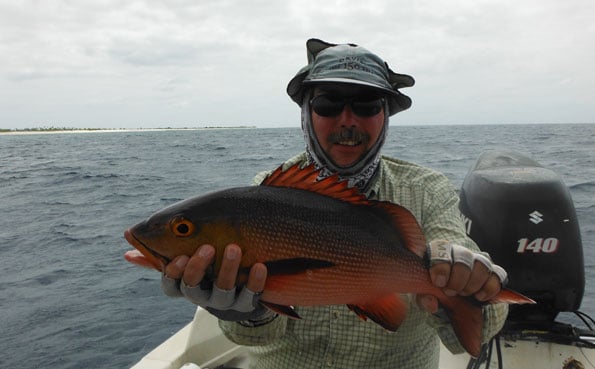 Bob with just a part of their species hunt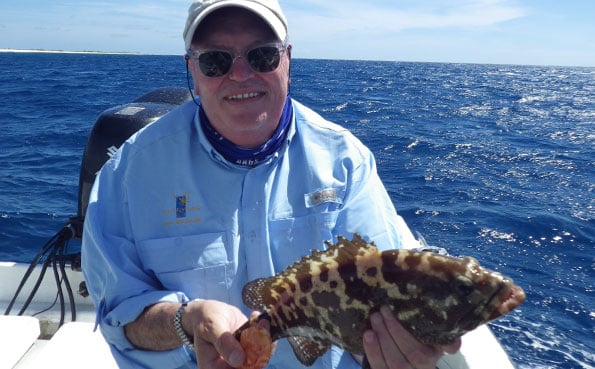 Ian with one of many Groupers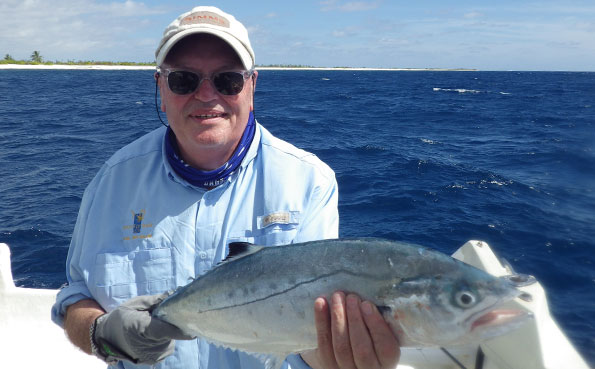 Ian and one of the many many Queenfish that take flies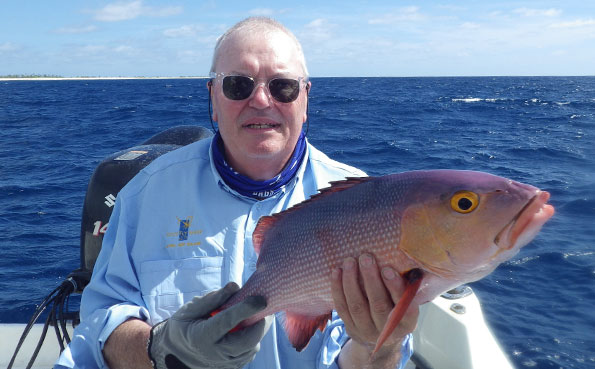 Ian again how many different fish are there?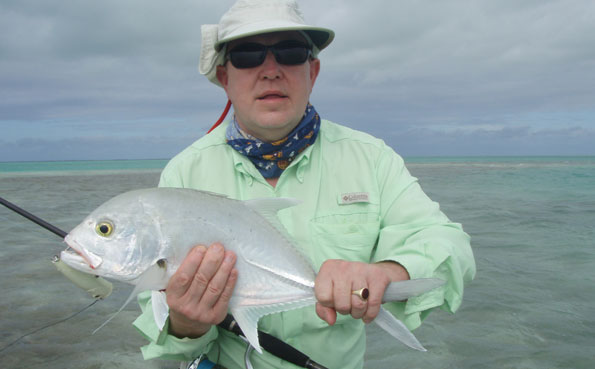 Norman with a small GT on the fly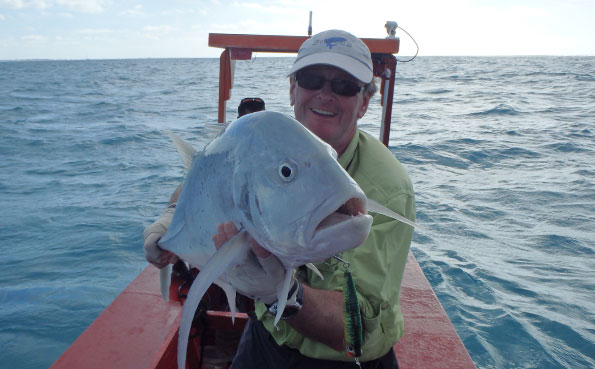 Charlie takes time off from the Triggerfish to fish for GT's, what fights harder Charlie?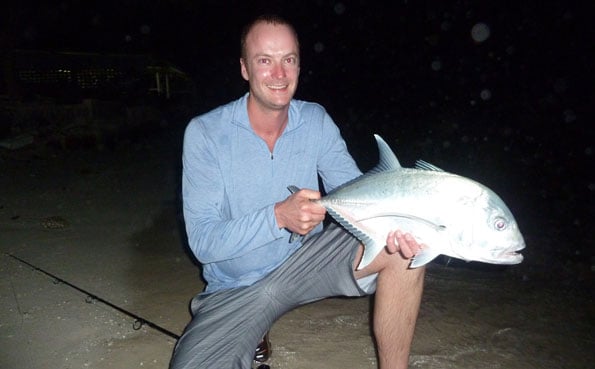 Rory and Darren on the first night herd some commotion outside the lodge which was a group of small GT's feeding in the accommodation lights.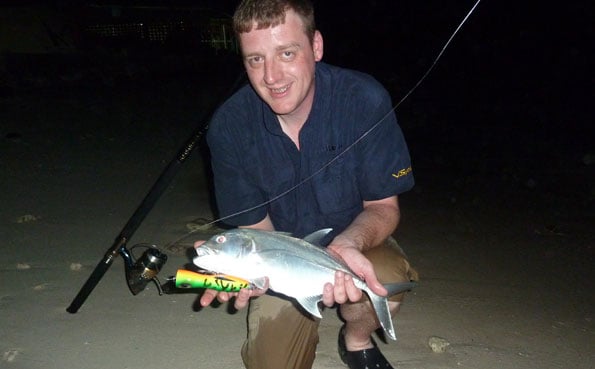 Darren thats a big lure for such a GT 🙂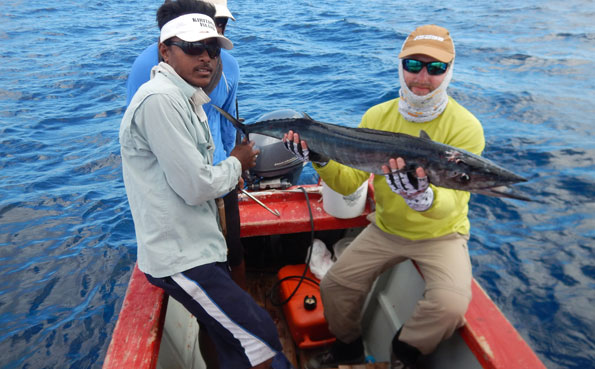 Johnny with a Wahoo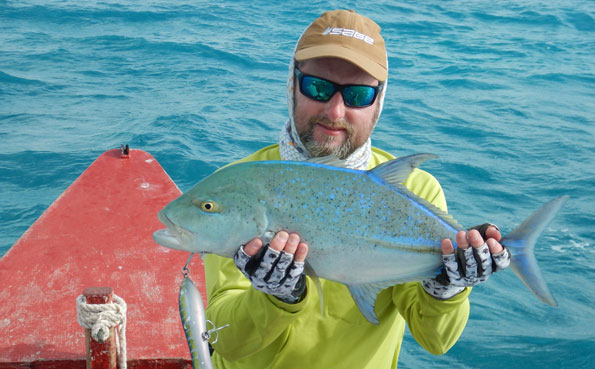 Then next cast a nice Bluefin, stunning fish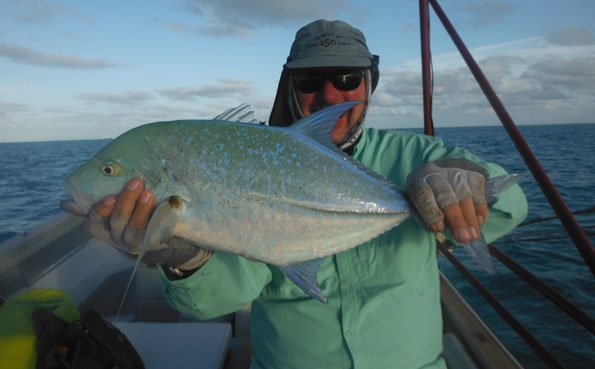 Ian with a nice Bluefin this time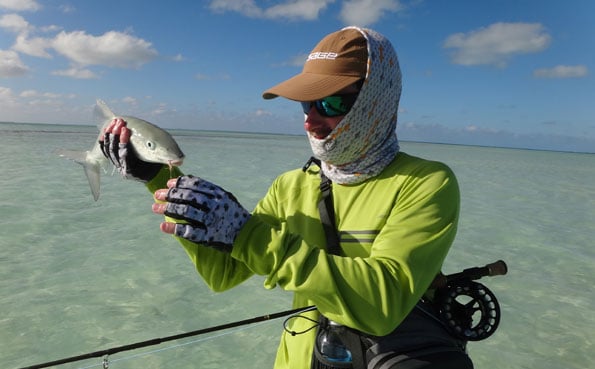 Johnny back on the flats and Bonefish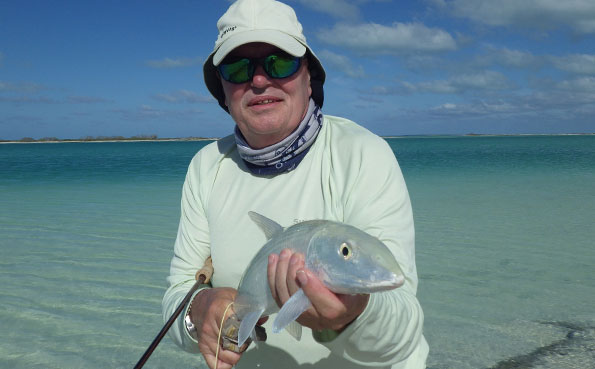 Ian with a nice thick Bonefish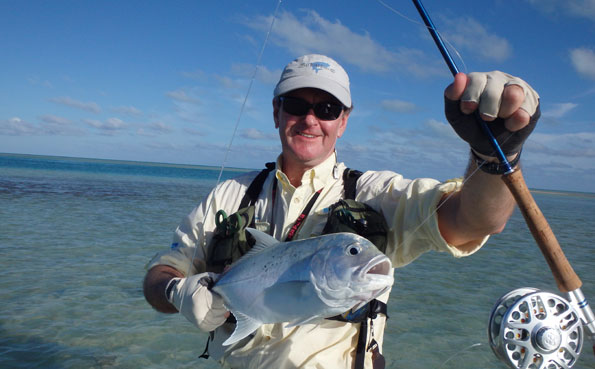 Charlie with a GT on the fly and he looks happy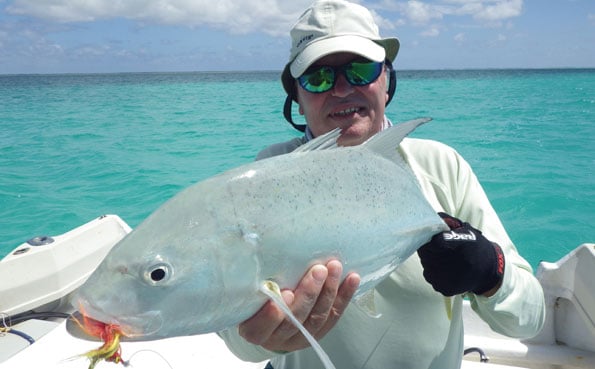 Ian with a nice Bluefin on the fly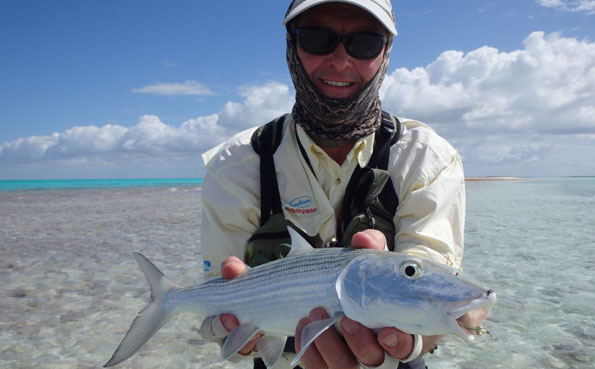 Charlie with a Bonefish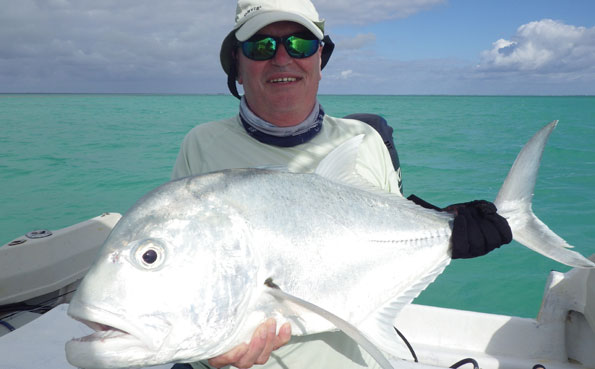 Ian with one of his many Gt's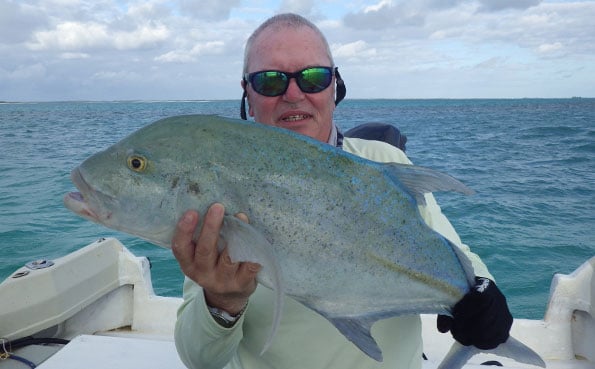 Ian again this time with a nice Bluefin on the fly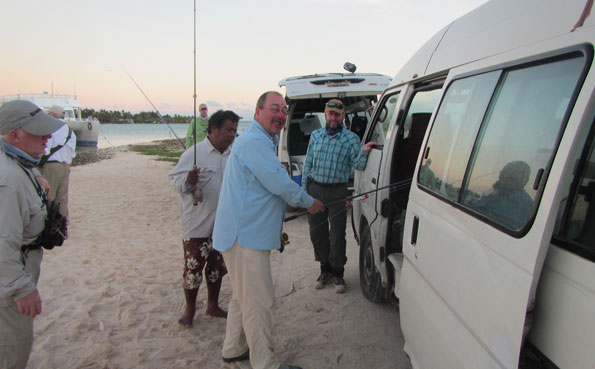 The guys getting ready in the mornings and on the boats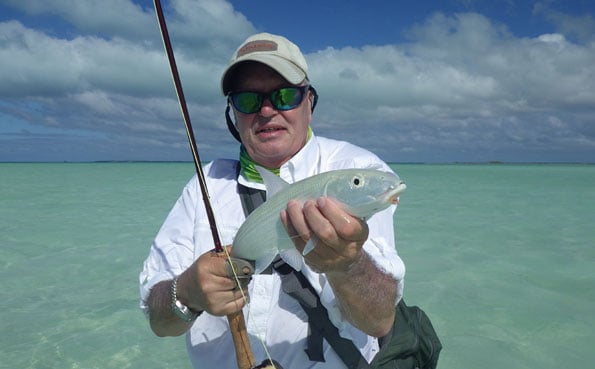 Ian doing the Bonefish with style
Rory proves that not all the GT's are large, these cheeky babies nip the fly quite often when Bonefish fishing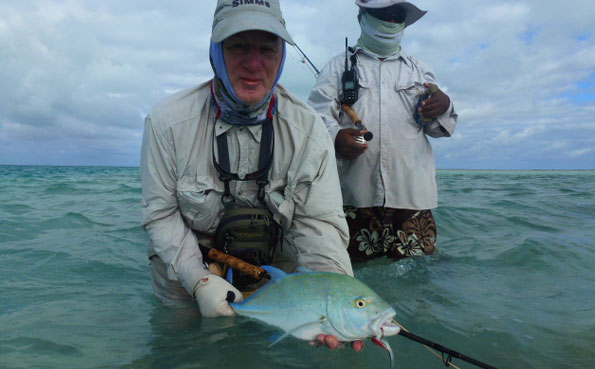 Jim with a fly caught Bluefin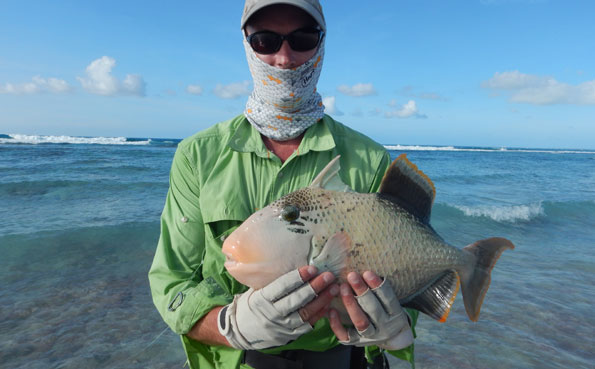 Rory with a nice Triggerfish, on Christmas we get some monsters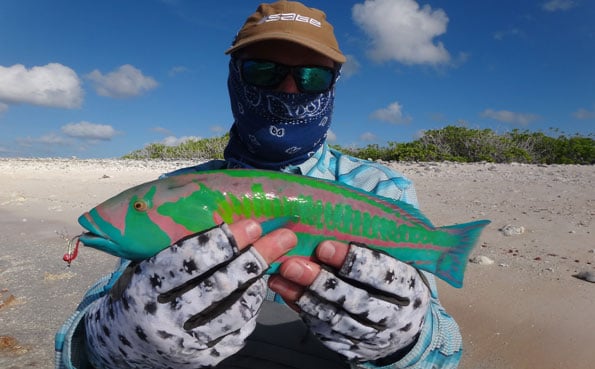 Johnny with a stunning Parrotfish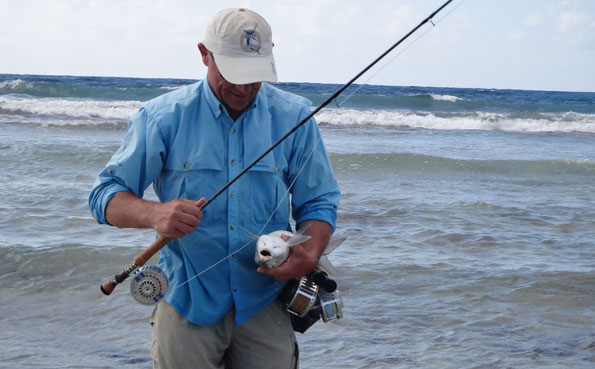 Yours truly landing a nice fat Bonefish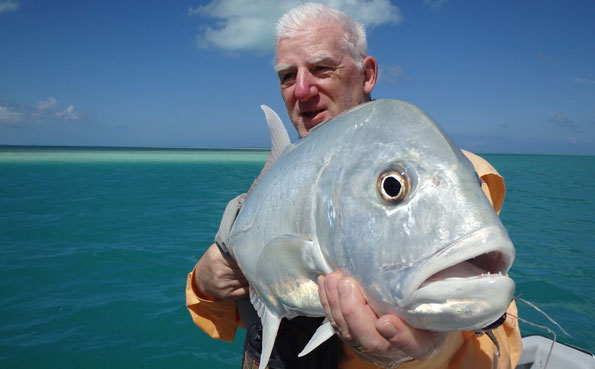 Jim with a nice size GT on the fly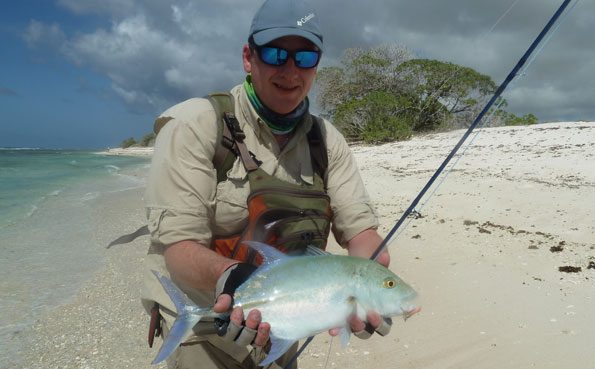 Darren with a small Bluefin on the fly caught along the shoreline.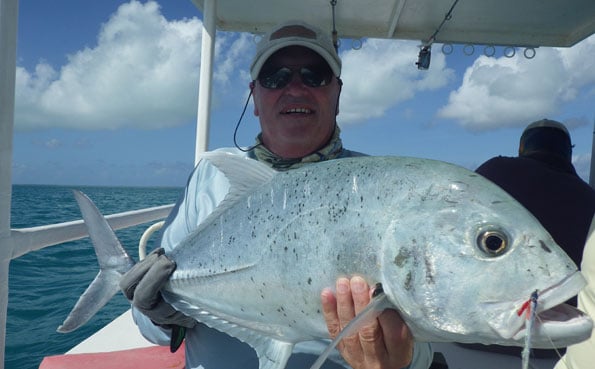 Ian with another nice size GT on the fly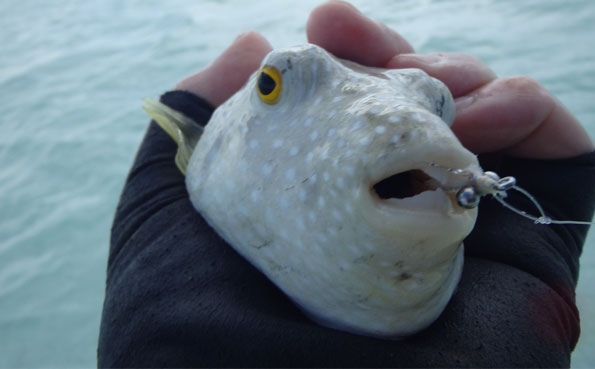 One of Charlie's prize Pufferfish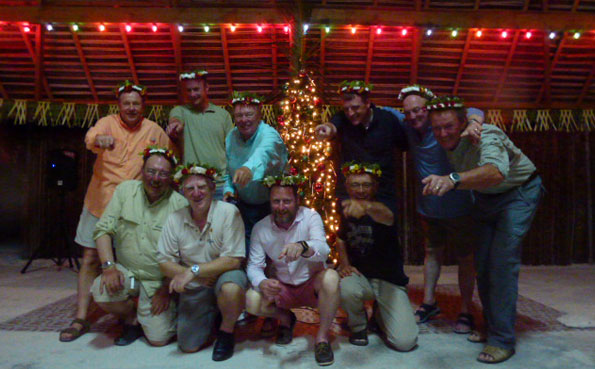 Last night party on Christmas Island, note the Christmas tree, what a special time to spend in such a stunning location.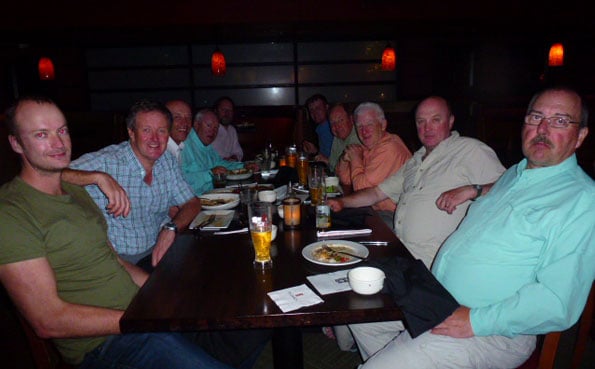 The last night of the trip back in Hawaii and a great Chinese meal, few beers the perfect way to end such an amazing group trip.
I hope you enjoyed a section of the trips pictures, its only a very small selection as we have over 600 pictures from the trip.
CONTACT US
If you would like to experience the amazing fishing at the one and only Christmas Island and would like to learn more, you can find both the hosted and non hosted tour pages on our website.
Alternatively, if you would like to speak to a member of our fly fishing team, Peter Collingsworth, about this trip, you can contact him on 01603 407596 or by emailing him directly at peter@sportquestholidays.com.
Regards,
Peter Collingsworth