Now finally we have opened up our camp here in Nappstraumen and the first gang on site was the company gang from Kubly in Lycksele. Two booked guided fishing with us. As always, they bring the fine weather and it was two fantastic days on the south side of Lofoten where the conditions were really good. On the first day, a cold easterly wind blew and the shoals that were located were difficult to hit, but there was no doubt that the fish were there.
Day 2, even better weather and a fantastic Skrei fishing! On this day, the guides reported stable fishing throughout the day with several double/triple bites in the boat where most of the fish were around 10-12 kg and the top fish of 17 kg went to Ivan.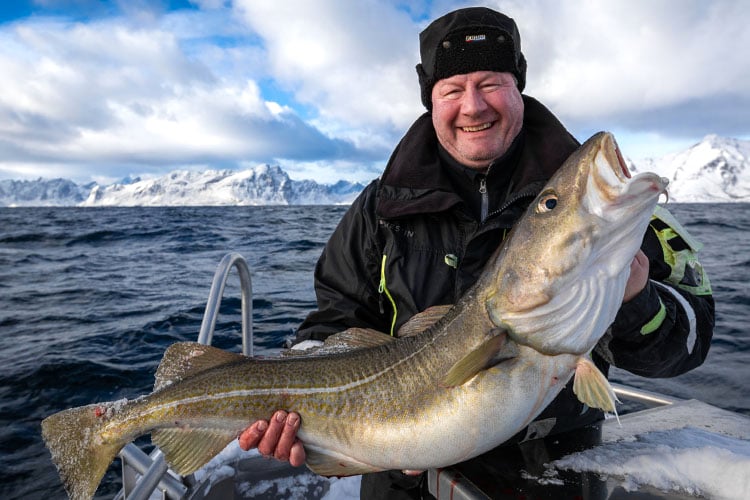 Even though the gang was supposed to have a conference in the evening, it was hard to tear yourself away from fishing when it was blowing so well. However, we could sum up both tanned cheeks and boxes filled with the finest skrei you can get your hands on.
We thank the gang for two wonderful days and warmly welcome the next gang to us at Nordic Sea Angling!
//Johan Mikkelsen & Alexander Lindgren
CONTACT US
It looks like its been a fantastic week at Nappstraumen. If you would like to know more about this fantastic sea fishing tour to Nappstraumen on the Lofoten Islands and how you can join us, you can contact our sea fishing specialist, Paul Stevens, on 01603 407596 or email at paul@sportquestholidays.com.