The end of the week in Nappstraumen showed its species richness with wonderful results from several different species and slightly larger Cod!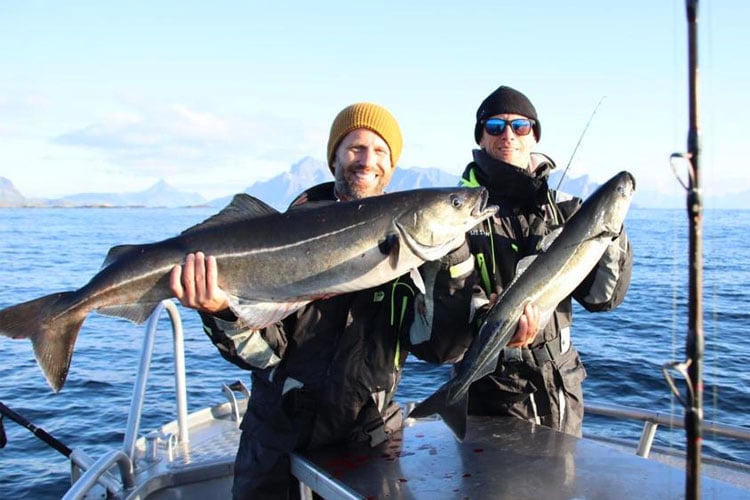 Sunday delivered cannon weather and the boats turned towards the outside and started fishing immediately, the fish stood along the bottom and were small bulls which led to the fishing being relatively tough at the beginning of the day, this day it was also Mackerel in large shoals circulating around the boats. During the day the guests had scorching sun and hot weather. In the sunshine, several Cod, Coalfish, Haddock and, of course, the occasional Pollock landed. Nice size of the fish with Cod and Coalfish in the size class around 7-9 kilos were caught during this day.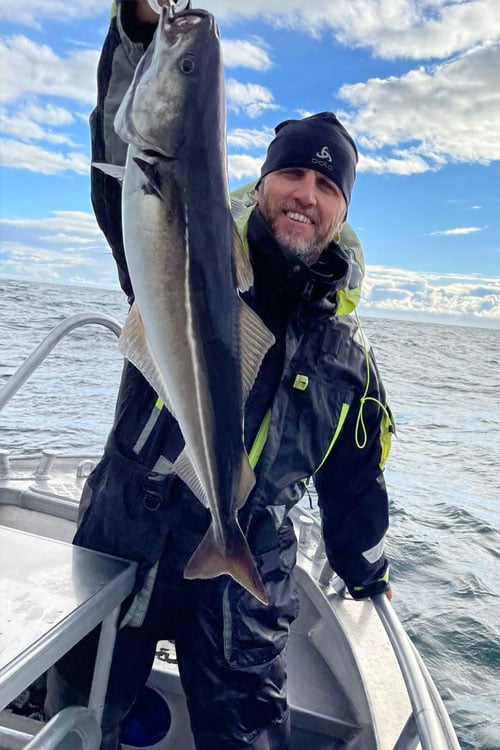 On Monday, the wind turned and blew a little extra but this did not stop our guests from trying out the fishing. Most of the boats went out later in the day to feel a little more of the evening fishing, this turned out to be a really good idea. During the evening, several fine Cod came up with top weights of 14, 13, 12.5 kg and several around 10 kg! The Coalfish also showed its fine side and several larger individuals came up with it. One group tested a bit of the Plaice fish where they were rewarded with calm water when they sought shelter from the wind in a small bay, the Plaice were also landed and another species during the week was caught.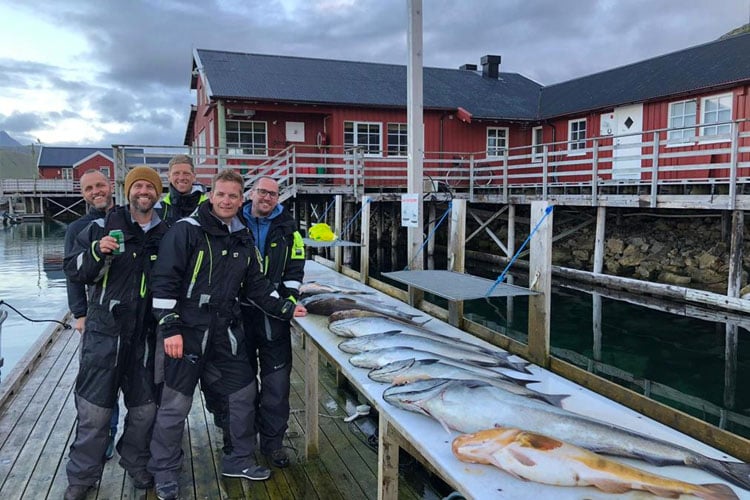 During Tuesday and the last fishing day of the week, it turned out that the wind was even stronger, which resulted in difficult fishing, but the fish were in place and fine food fish were caught during the day's fishing, including Cod and Coalfish. Another exciting and mysterious fish was caught and the mythical Monkfish managed to visit our Dutch guests in the boat, this one in a smaller format but oh so exciting species to get on the hook!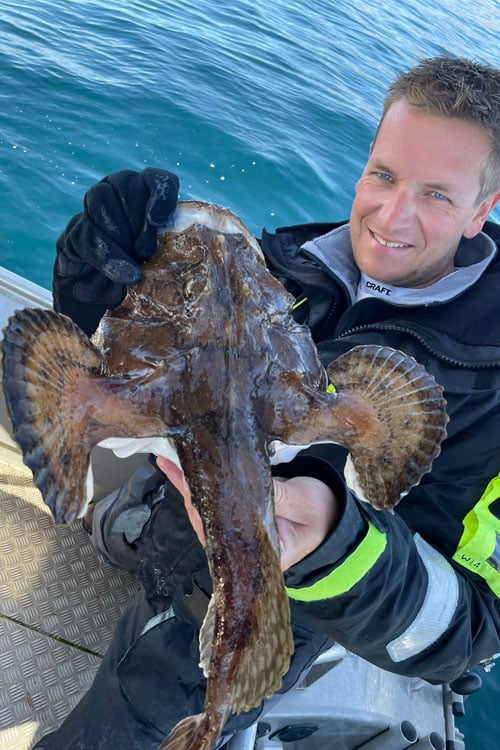 We have to thank our guests for this week and recharge before the next guests to feel the rod bend and hopefully great weather and fishing!
Best Regards / Didrik Stavervik, Calle Hjelm, Johan Mikkelsen
CONTACT US
It looks like its been a fantastic week at Nappstraumen. If you would like to know more about this fantastic sea fishing tour to Nappstraumen on the Lofoten Islands and how you can join us, you can contact our sea fishing specialist, Paul Stevens, on 01603 407596 or email at paul@sportquestholidays.com.