Pacifier trauma goes HOT in the cold on Lofoten!
Our guide Calle at Nappstraumen tells us about some nice fishing recently, although it was sometimes difficult to find the shoal, those who succeeded were rewarded with nice food fish and a bunch of nice Skrei Cod up to 14 kilos.
As a bonus, our guests have also managed to salvage a super fine Monkfish weighing 4-5 kilos. We usually say that if you get a Monkfish on the hook, the first thing you should do is go to the store and buy a stack of scratch cards, as this is not part of the norm. Better food fish is hard to find, so this one will be much appreciated.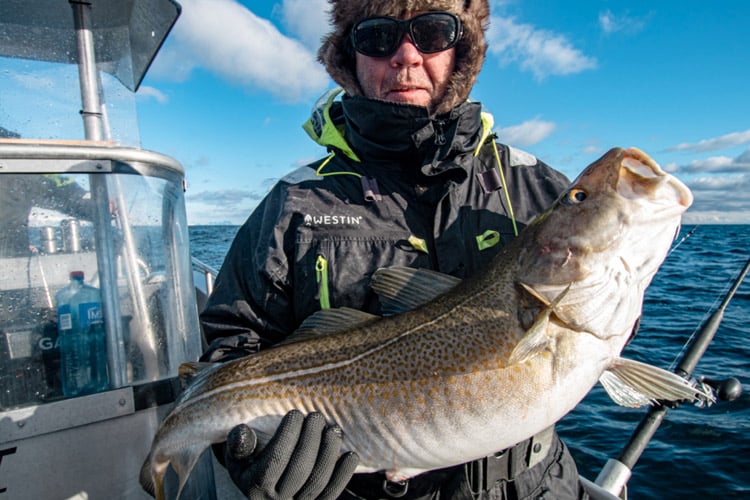 The boys have brightened up the days with some lovely Halibut fishing just outside the camp, where there was good action with a whole bunch of nice Halibut up to 120 centimeters. There has also been a really big Halibut of 175 centimeters for our German guests, who lured it up inside the Nappstraumen, just outside the camp. Unfortunately we didn't get a picture of the guests on this dream catch, but the fact remains, Nappstraumen is a really cool place with varied fishing!
CONTACT US
It looks like its been a fantastic week at Nappstraumen. If you would like to know more about this fantastic sea fishing tour to Nappstraumen on the Lofoten Islands and how you can join us, you can contact our sea fishing specialist, Paul Stevens, on 01603 407596 or email at paul@sportquestholidays.com.