The strong winds have continued, with a few days of storms for us at Nappstraumen. Thanks to the unique location that we have at the camp in Nappstraumen, we have been able to fight our way out despite the bad weather and get fishing in the immediate area outside the camp. It has been many hours for each fish, but after many hours of grinding, some Halibut and some Cod around the 7 kg class have come up. And this is only 10-20 min from the docks.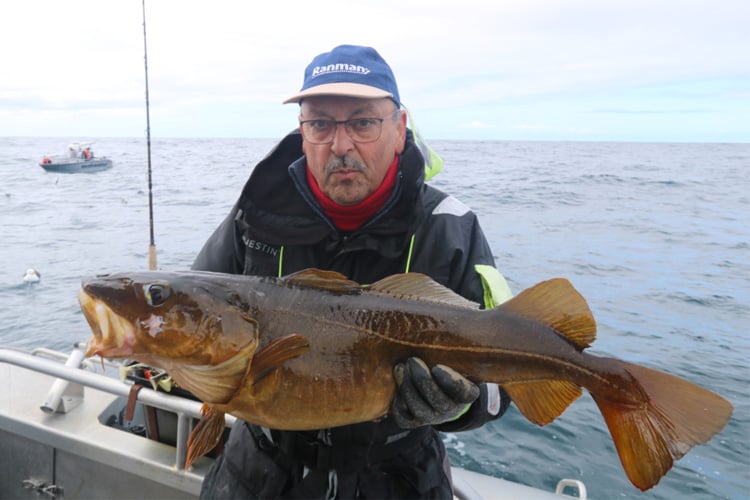 On Monday, the wind turned and settled properly so that we could finally get out on the North side, this day saved the whole week. Everything from large Cod, nice Coalies, Halibut and even killer whales came up, which showed up for most boat teams. One of the Swedish boat teams we have visited fished really well during this day. They landed several nice Cod with a peak of 17 kg. Our guide Marcus was out with a group that has booked guided fishing now for two days. They also had a nice fishing for big Pollock with several nice Pollock between the 8-10 kg class. The boat with Calle as captain this day was looking for Cod. It was really successful for us with several nice Cod around 7 kg and some top fish of about 12 kg, even a lot of Haddock came up that day as well.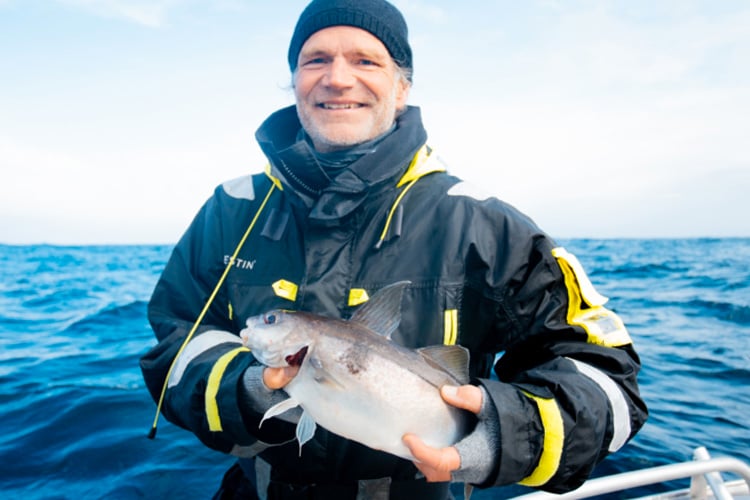 Now we are waiting for summer to come here on the Lofoten Islands and look forward to more sunny days out on the sea with the magical mountains from the Lofoten Islands in the background and the rod bend with the roar of the reel. Even the chance to see whales or killer whales is absolutely magical.
Greetings // Calle, Marcus and Gustav
CONTACT US
It looks like it's been a fantastic week at Nappstraumen. If you would like to know more about this fantastic sea fishing tour to Nappstraumen on the Lofoten Islands and how you can join us, you can contact our sea fishing specialist, Paul Stevens, on 01603 407596 or email at paul@sportquestholidays.com.