At the beginning of the week, the weather on Lofoten was fantastic. One day, the sea was as calm as a mirror. Towards the end of the week, the wind started picking up, making it difficult for us to reach the fishing spots we wanted. On some days, it was so windy that we couldn't go out at all. A real autumn storm with rain and gusts hit us.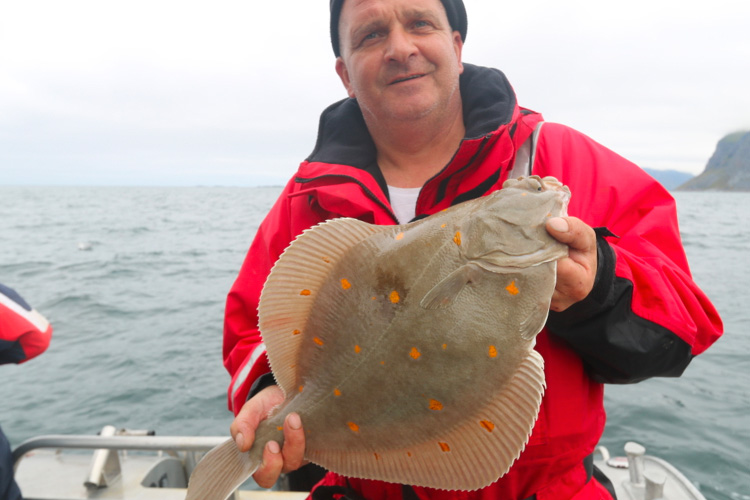 During the first few days, many groups were focused on catching Cod and Pollock. The Cod fishing was good during those days, and we caught quite a few nice Cod weighing around 5-8 kg. Some of the groups even landed larger Cod, with the biggest ones weighing around 13-14 kg. We also caught a bunch of Pollock as a bonus while fishing for Cod, with the largest one weighing in at 13 kg. One of the groups also managed to land a Halibut measuring around 90 cm.
One of the days, one of our guests caught a Monkfish. This Monkfish weighed in at 8 kg, which is a nice catch. The Monkfish is a dream fish for many of us who love sea fishing.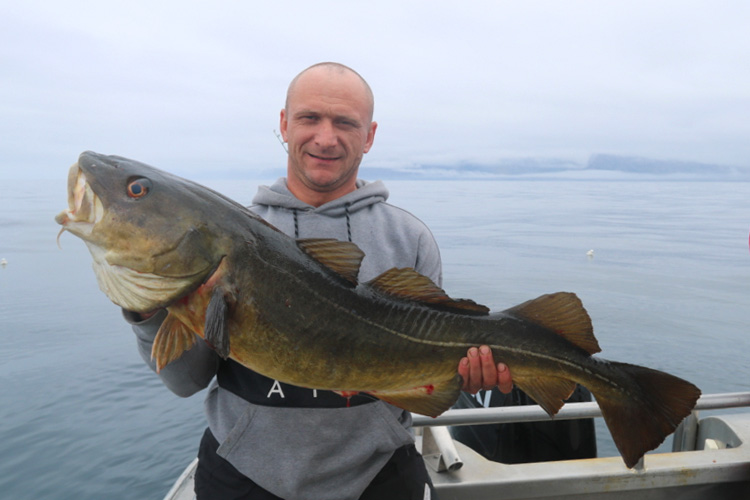 Due to the bad weather on the last day, some of the groups battled their way up and tried for plaice, with good results given the poor conditions we had that day. Several Plaice around 40 cm were caught. The top fishermen measured around 55 cm and weighed about 1.5 kg.
Now, we hope the winds calm down so we can head out into the open sea and catch more beautiful fish.
Best regards, Calle and Kristian
CONTACT US
If you would like to know more about this fantastic sea fishing tour to Nappstraumen on the Lofoten Islands and how you can join us, you can contact our sea fishing specialist, Paul Stevens, on 01603 407596 or email at paul@sportquestholidays.com.